Investor Signposts: Week Beginning January 7 2018
---
CommSec Senior Economist Ryan Felsman takes a look at the economic events scheduled for the week ahead, including retail sales, job ads and building approvals.
Australia: Back to work
·       The second week of January sees the resumption of the release of several 'top shelf' indicators. Retail trade, building approvals and quarterly job vacancies headline this week's data docket in Australia.
·       The week kicks off on Monday with the release of AiGroup's survey on activity in the construction industry. The index has expanded for 10 consecutive months. In November the index increased by 4.3 points to 57.5 (readings above 50 indicate expansion), reflecting strength in engineering construction, which is currently at 11½-year highs. House building activity remains firm at 61.3, the strongest pace in four months.  
·       On Tuesday the ANZ-Roy Morgan Australian Consumer Confidence survey is released. The index ended 2017 at 116.5 with a 1.2 per cent bounce. The details were positive, with all sub-indices except 'time to buy a household item' posting gains.
·       Also on Tuesday building approvals data is released by the Australian Bureau of Statistics (ABS). Record low interest rates and strong population growth are continuing to support residential construction. The 0.7 per cent rise in dwelling approvals over October meant that there has been a trend rise in approvals for the past nine months. New council approvals surged in Victoria by a staggering 24.3 per cent in October. It will be interesting to see whether this momentum is maintained on the back of population growth. 
·        Also released on Tuesday is data on job advertisements from ANZ. While jobs are listed on social media and company websites, online and newspaper job ads are still regarded as key leading indicators for the job market. Job ads are at 6-year highs, rising by 12.1 per cent over the year to November.
·        The ABS' quarterly job vacancies report for November is released on Wednesday. Job vacancies rose by 6.0 per cent to a record 203,700 in the three months to August and are up 15.4 per cent on a year ago.
·        On Thursday the monthly retail sales report for November is released. Sales rose by 0.5 per cent in October – the strongest outcome in five months. Annual sales growth rose from 1.5 percent to 1.8 per cent. Despite this, Aussie retailers have been under significant pressure given aggressive discounting and intense global competition. Amazon launched in Australia on December 5. Consumers have benefited from falling goods prices while retailers have struggled with price deflation. Margins have declined and retailers have responded by cutting costs.
·        And on Friday the Reserve Bank issues its lending figures on credit and debit card lending. The number of credit cards is now falling in annual terms for the first time on record, while credit card balances are near decade lows.
Overseas: US and China inflation data in focus
·       There are several data standouts in the US and Chinese economic calendar over the coming week. US inflation and retail sales data are released. Chinese trade and inflation figures are also of major interest.
·       The week begins on Monday with the release of US consumer credit data for November. October saw the largest increase since November 2016, up by US$20.5 billion. The Employment Trends report is also released on Monday.
·       On Tuesday the National Federation of Independent Business (NFIB) survey is released. US small business optimism is at its highest level in 34 years. The weekly Redbook data on chain store sales is also released on Tuesday.
·       The US JOLTS job openings series is released on Wednesday. The October data showed that demand for jobs remained strong with job openings of 6 million, near record highs. Export and import prices are forecast by economists to lift by 0.5 per cent and 0.2 per cent, respectively in November. The monthly Federal Budget figures are also released.
·       Chinese consumer and producer prices round out the releases on Wednesday. Consumer prices slowed to a annual rate of 1.7 per cent in November from 1.9 per cent, driven by food deflation as vegetable prices dropped by 9.5 per cent. Business inflation slowed to 5.8 per cent over the same period as a result of slower inflation growth across the major categories such as mining, raw materials and manufacturing. 
·       On Thursday the weekly data on US new claims for unemployment insurance is released together with producer prices. Producer prices increased by 0.4 per cent in November, while the measure that excludes food and energy (core producer prices) increased by 0.3 per cent. Business inflation is rising and this will create some profit margin pressures if the higher prices are not passed through to consumers.
·       Consumer prices, retail sales, wholesale sales and business inventories data are all released on Friday in the US. The annual growth rate for the core consumer inflation measure is 1.8 per cent, still below the Federal Reserve's 2 per cent target. And that annual rate isn't expected to change with a 0.2 per cent lift expected in the December monthly measure of prices.  
·       Core retail sales, which exclude auto, building material, gasoline and food services sales, increased by 0.8 per cent in November, which should be a positive input for December quarter economic growth (GDP) forecasts.
·       Chinese trade data beat market expectations in November. The trade surplus lifted to US$40.21 billion on the back of rising exports, up from US$38.17 billion in October. December's outcome, released on Friday, could impact risk sentiment.
For more Economic Insights, visit 
---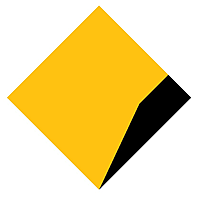 Online Stockbroker
Online Stockbroker
CommSec is Australia's leading online broker. CommSec has been committed to providing the best in online trading since 1995. CommSec helps make informed investment decisions with comprehensive market research, free live pricing and powerful...
Expertise
No areas of expertise