Is Now The time to follow a dividend yield strategy? Will These Companies Hold Their Dividends?
---
Leading into the earnings reporting season, a lot of analysts are questioning whether AUS companies will hold their dividend yields... Credit Suisse has come out with the report recently that the dividend yield (DY) strategy has not been working in the last couple of years. We believe this is usually the case during the middle of a bull market cycle. Now that the market has fallen significantly, it may be a time to consider this strategy. Consider WPL, ORG and BHP that have DY of >10%. Will these companies hold their dividends post their FY results? Unlikely...... However, there is certainly some compelling value approaching at these levels...
---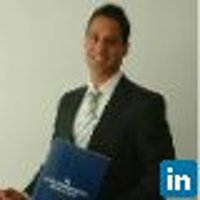 Executive Director
Peak Asset Management
Prior to founding PEAK Asset Management, Niv headed up HC Securities, spent three years growing Halifax Investments capital markets division and also worked on the wholesale desk at Macquarie Bank, servicing a wide range of institutional,...
Expertise
No areas of expertise