Is the RBA out of step with the rest of the world?
---
Despite the RBA's recent monetary and fiscal intervention, a recession still seems to be on the cards. Why is the RBA so unwilling to follow along with more unconventional policy and what are the implications of its 'play-it-safe' approach to solving our economic woes? 
In the latest episode of The Rate Debate, my colleague Darren Langer and I go looking for answers.

Never miss an episode
Tune-in each month to hear our take on the RBA's interest rate decision and other macro matters that are influencing markets. Have a question you want us to cover in next month's episode? Use the contact form below to submit your question.
........
This material was prepared and issued by Nikko Asset Management Australia Limited ABN 34 002 542 038, AFSL 229664 (Nikko AM Australia) who is the responsible entity and issuer of units in the Nikko AM Australian Bond Fund ARSN 098 736 255 (Fund). Nikko AM Australia is part of the Nikko AM Group. The information contained in this material is of a general nature only and does not constitute personal advice. It does not take into account the objectives, financial situation or needs of any individual. For this reason, you should, before acting on this material, consider the appropriateness of the material, having regard to your objectives, financial situation and needs. Investors should consult a financial adviser as well as the information contained in the Fund's current Product Disclosure Statement (PDS) and the 'Additional Information to the PDS' which are available at www.nikkoam.com.au/pds before deciding to invest in the Fund. Applications will only be accepted if made on a current application form. An investment in the Fund is not a bank deposit and distributions and the return of capital are not guaranteed. Whilst we believe the information contained in this material to be correct as at the date of presentation, no warranty of accuracy or reliability is given and no responsibility is accepted for errors or omissions. Figures, charts, opinions and other data, including statistics, in this material are current as at the date of publication, unless stated otherwise. The graphs and figures contained in this material include either past or backdated data, and make no promise of future investment returns. Past performance is not an indicator of future performance. Any economic or market forecasts are not guaranteed. Any references to particular securities or sectors are for illustrative purposes only and are as at the date of publication of this material. This is not a recommendation in relation to any named securities or sectors and no warranty or guarantee is provided that the positions will remain within the portfolio of the Fund.
---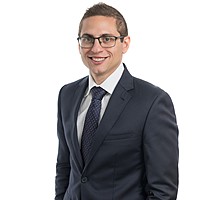 Co-Portfolio Manager, Fixed Income
Yarra Capital Management
Chris is responsible for portfolio management, including portfolio construction and trading for various Australian fixed income portfolios including the Nikko AM Australian Bond Fund at Yarra Capital Management (Nikko AM was acquired by Yarra...
Expertise