Is the worst over for emerging markets after a rough three-year stretch?
---
While economic uncertainty remains high, especially in Britain and the US, interestingly many emerging markets' economies are at the beginning stages of economic reforms and recovery. And with expectations dimming on the prospect of the US Federal Reserve raising interest rates anytime soon, developing countries stand to benefit. What's more, negative interest rates in Europe and Japan have empowered emerging market nations to ease their own credit policies. Whether it be in China, India or Brazil, pockets of opportunities do exist for investors who maintain a long-term view, particularly in the areas of e-commerce, financial services, healthcare and information technology. My colleagues explore the opportunities in emerging markets further in the following investment insight entitled: EM Outlook: Turning points emerge in developing world (VIEW LINK)
---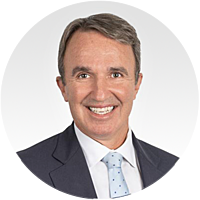 Managing Director, Capital Group - Australia
Capital Group
Paul Hennessy is managing director, Australia & New Zealand, at Capital Group. As a relationship manager, he is responsible for covering the institutional client base in Australia and New Zealand. He has 33 years of investment industry experience...
Expertise