Key themes for reporting season
---
It seems like just weeks ago that February reporting season was wrapping up, but believe it or not, reporting season is upon us again. The Australian market has performed solidly in the period since, having gained 4.4% since the end of February. But this number hides the dichotomy that has appeared between 'growth' and 'value' stocks. While hyper-growth names like Afterpay and a2 Milk have reached dizzying heights, traditional value stocks have been left languishing in the doldrums. To find out what investors should be watching closely this August, we reached out to five Livewire contributors to get their take on the key themes. Responses come from Chris Tan and Mark Christensen, Pegana; Alex Shevelev, Forager Funds; David Allingham, Eley Griffiths Group; John Ayoub, Wilson Asset Management and Stephen Evans, OC Funds.
As good as it gets for resources?
Chris Tan and Mark Christensen, Pengana 
Resources should post solid results given the strength in commodity prices and with capex spending still relatively low, cash flows should be solid. However, this may be as good as it gets with spot commodity prices no longer implying upgrades and a need to spend on development looming.
CBA is the only major bank to report this August but given its status as the biggest company in Australia and its importance as a barometer of the domestic economy, it will be watched closely. Front of mind for investors will be net interest margin (NIM) trends given the shifting mix between investor and owner-occupier loan growth and the currently elevated wholesale funding costs. Bad debts expense will also be watched for signs of deterioration after an extended period of benign experience. Any surprises in the CBA result will be quickly extrapolated across the other major bank stocks.
Moving to infrastructure, the level of spending in road and rail in NSW is unprecedented and VIC will soon join the party. Civil construction companies, contractors and waste removal companies operating in the building and construction segment should benefit.
Finally, with the AUD having weakened materially over the last 6 months those companies with a high proportion of offshore earnings should do well. Examples include: CSL, Resmed and Amcor.
Deep trouble for growth stocks that disappoint
Alex Shevelev, Forager Funds
Growth stocks need to deliver this reporting season. Whether it's A2 Milk, Afterpay or Wisetech, it's going to be a tough month unless these stocks meet investor expectations. In the year to June, growth stocks in Australia climbed 15%. The value index rose only 2%. Expectations have been heating up, and results need to follow.
And they don't just need to meet expectations this year. They need to also be guiding for a sunny future. Focus shifts to the next year very quickly.
A2 Milk is expected to grow earnings per share a whopping 110% when it reports results in August. But even if they meet these lofty expectations the stock will still be trading on a price earnings multiple of… wait for it… 42 times. Earnings growth will need to be repeated again and again to deserve that multiple. But can growth be sustained over the next few years?
At the moment a gaggle of sell-side analysts say "yes". Forecasts are for 39% growth this year and 29% next year. They might well be right. But what if this growth is a still solid 20% per year over the next two years? The stock will fall sharply.
Expectations for many growth stocks have run wild. And those that don't deliver this reporting season will find themselves in deep trouble.
A good year for corporate Australia
John Ayoub, Wilson Asset Management
We expect to see a broadly a positive earnings season, characterised by above-trend growth and improving corporate balance sheets. This should be couple with continued share buybacks and increasing dividends, however we believe outlook statements will remain conservative.
Key themes include:
A divergence in valuation – the market is currently focused on growth versus value. Valuations are at the upper end of historic trading range and expectations remain elevated
Earnings momentum and revisions – looking at the US reporting season as a proxy we've seen large disparities between companies that deliver/beat guidance and those that fall short have been punished severely. This will hold true in the Australian market, especially for perceived growth companies that miss market expectations.
Cost out programs nearing completion and rising cost pressures. We will be looking for further capital expenditure and companies to outline investment in new growth initiatives.
The sectors to watch this reporting season:
The information technology sector, including Seek (ASX: SEK), Domain (ASX: DHG), REA Group (ASX: REA), CarSales.com (ASX: CAR), WiseTech (ASX: WTC), Iress (ASX: IRE), MYOB Group (ASX: MYO), and Xero (ASX: XRO) and expensive healthcare stocks such as CSL Limited (ASX: CSL), Ansell (ASX: ANN) and Cochlear (ASX: COH) could experience volatility
Resources companies, many of which will increase dividends including Whitehaven (ASX: WHC), Rio Tinto (ASX: RIO) and BHP (ASX; BHP), however these will be offset by increased costs and capital expenditure initiatives.
Three themes on our radar
Stephen Evans, OC Funds
We've identified three key themes from our portfolio to watch coming into reporting season FY18.
Firstly, companies exposed to the large pipeline of east coast-based infrastructure projects, particularly in areas such as road, rail, transport, telecommunications and renewables. Seven Group Holdings, Bingo Industries, and NRW Holdings are all expected to be beneficiaries to varying degrees.
Second, companies that are benefiting from the exponential growth in data consumption and our increasing dependency on data in the information age. This includes NextDC, Speedcast, and Appen.
Finally, companies exposed to a solid US economy and other offshore growth markets. This includes Reliance Worldwide Corporation, Webjet, and A2 Milk.
Avoid the torpedos and focus on fundamentals
David Allingham, Eley Griffiths Group
Will valuation matter? For the last 3 reporting seasons valuation has taken a back seat to short-term earnings changes as the primary driver of stock performance. This is unlikely to change any time soon, however reporting season does provide a point in time, valuation health check for the market.
While quality industrial names typically perform well around their results we believe a small handful of over-owned, high growth, momentum names are vulnerable heading into results. As crowded trades, these stocks can see share price plunges when reality catches up with the hype. They are commonly referred to as "torpedo stocks" as they can take a portfolio down fast when the market is forced to reassess the company's "blue sky" potential and refocus on the fundamentals.
We think this reporting season will be about avoiding torpedos. WTC, CGC, ALU, APX, IEL, APT, NXT are all examples of good business but where valuations are looking stretched in the short-term.
---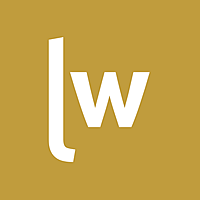 Livewire Exclusive brings you exclusive content from a wide range of leading fund managers and investment professionals.
Expertise