Labor sensationally rejects Royal Commission
---
After promising to enact the Royal Commission's recommendations to the letter before the report was even released, and then saying it accepted all the recommendations "in principle" after the report was published (whatever that means), Labor have now rejected outright one of the Royal Commission's most important findings: that mortgage brokers should not be allowed to be paid conflicted remuneration by banks and should, therefore, be subject to the same laws on fees that financial advisers must abide by. It is a stunning 180 degree turn, which I discuss today along with the Future Fund's exceptional performance in 2018, which it recently disclosed, including tax-adjusted returns to allow like-for-like comparisons with super funds (click on that link or AFR subs can click here). Excerpt enclosed:
One of Kenneth Hayne's signal recommendations was that brokers should be bound by the same laws as financial advisers, and so-called "conflicted remuneration", which means payments from banks to brokers, banned outright. Instead, Hayne argued that brokers should be subject to a duty to always look after their customers' best interests with 100 per cent of their compensation coming from borrowers, not banks.
Labor smashed the Liberals for rejecting this idea and allowing banks to continue to pay brokers a "capped upfront commission" subject to the introduction of the new best interests duty and financial-advice style laws to protect customers.
Yet after copping criticism for gifting $2.6 billion to the banks by removing their single biggest mortgage distribution cost—broker commissions—and shunting this expense on to consumers, Labor has flipped 180 degrees.
Bill Shorten and Chris Bowen will now directly copy the Liberal's proposal to permit banks to pay brokers a capped upfront commission, which Labor says can be a large 1.1 per cent of the drawn balance of a loan. This is, in fact, almost identical to the value of the commissions brokers currently receive from their upfront and trailing commissions, as this column previously explained.
There will be practically no change in brokers' earnings, especially considering that regulators were already going down the path of limiting their compensation to the drawn, as opposed to undrawn, value of a loan.
It is not yet clear whether Labor will also ape the Liberal's policy that brokers will be subject to a best interests duty and regulations similar to the current "future of financial advice" laws that apply to planners.
This is a blow to Labor's credibility on the royal commission, because the Liberals will be able to highlight that it has rejected one of its most important findings. Labor misled the public when it said it would accept the commission's recommendations sight unseen before the report was released, and did so again when it said it would accept them "in principle" after the report was published. As we warned, in principle meant Labor could disagree with everything in practice, which it has done with brokers...
The Ipsos poll this week that signalled a resurgence in the Coalition's fortunes was notably carried out before and after the recent boats drama, implying that Frydenberg's unremitting attacks on Labor's tax-everything-that-moves platform is taking a toll.
Labor's proposal to heavily tax the nation's most valuable asset-class—residential real estate—at a time when house prices are suffering their biggest-ever fall is either exceedingly brave or stunningly stupid.
The problem is that the housing correction is accelerating as property investors come to grips with the reality that Labor's policies will, as Deloitte Access's Chris Richardson explained on ABC Radio, reduce the value of all homes by several percentage points.
When I surveyed real estate agents six months ago, the feedback was that investors were not focussed on the prospect of these changes. Now, however, the zeitgeist has shifted for the worse.
While some erroneous reporting alleges Labor is protecting existing property investors from its proposals to increase capital gains tax by 50 per cent and eliminate negative gearing, which is equivalent to a 23 per cent hike in interest repayments, the truth is that these measures will adversely affect the price of all properties.
A rental property is only worth what someone is prepared to pay for it. Although existing owners might be able to continue to negatively gear and pay the same CGT, all future buyers of these assets will not.
That means that current investors who think they are being quarantined from Labor's housing taxes will, in fact, be hurt on their resale values because Labor's policies will apply to the buyers who can't negatively gear and who will pay 50 per cent higher CGT.
---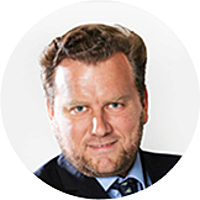 Portfolio Manager & Chief Investment Officer
Coolabah Capital
Chris co-founded Coolabah in 2011, which today runs $7 billion with a team of 33 executives focussed on generating credit alpha from mispricings across fixed-income markets. In 2019, Chris was selected as one of FE fundinfo's Top 10 "Alpha...