Let the Good Times Roll
---
Strong investor interest has continued in the junior and mid-cap resources stocks through 2017. Despite a relatively flat first half of the year, the second half has seen a 20-30% increase in the relevant ASX indices on the back of steadily improving metals prices, particularly in the base and battery metals.
We are now two years into the current cycle, with some notable performances by the markets and metals. The strongest price performance is in the key battery metals, including lithium and cobalt, driven by the expected rapidly increasing demand for rechargeable batteries, particularly in the electric vehicle sector, with a better than expected global economy flowing through into the other commodities, particularly copper, the bellwether metal. Gold also has continued to hold its ground.
As we have stated before, one of the key things that we have noticed about the current cycle is the overall quality of companies and management - investors are more discerning than in the early 2000's boom and are doing their homework. 
To read more detail on our views of and forecasts for the markets, and summaries and thoughts on over 100 largely ASX and TSX listed companies, please download the 4th edition of our Blue Book by following the link below.
---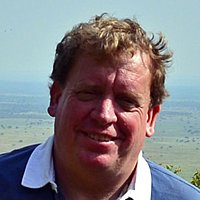 Senior Analyst
Independent Investment Research
Mark is a Senior Resources Analyst for Independent Investment Research, with a focus on junior and mid-cap listed resources stocks. With over 10 years as an analyst, following on from 17 years as a geologist, he has a good insight into the sector.
Expertise