Livewire readers' full list of 2017 stock ideas
---
Towards the end of 2016, we ran a survey with Livewire readers on key market issues for the year ahead. We reported on the twenty most frequently picked stocks from this survey in this popular wire:
Livewire readers' top stock ideas for 2017
. We have since received a large number of requests for the full listing of stocks. We now provide this below, and have included frequency of picks, market cap, change YTD, sector, P/E and forward P/E. One month in, and the (unweighted) average change across the sample is +0.9%, versus the market which is down 0.7%. Interestingly, 13% of the picks were in tech, ten times the weighting of the sector in the broader market. Stocks in communications and consumer sectors both had twice their weighting in the market. Please use the arrows at the top of the column to filter the data by each category to make your own observations. Please bear in mind these are selections via the survey and are not recommendations. You can access the spreadsheet here:
(VIEW LINK)
---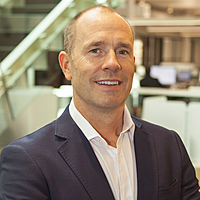 Alex happily served as Livewire's Content Director for the last four years, using a decade of industry experience to deliver the most valuable, and readable, market insights to all Australian investors.
Expertise