Media Worth Consuming – August 2020
---
A monthly wrap-up of interesting and informative media on finance, economics, politics and society that you might have missed.

Finance
Citigroup helped Revlon dupe its lenders and when the bank accidentally repaid the lenders all hell broke loose. Shorting Tesla has been the widow-maker trade of the year, but some prominent critics are maintaining their shorts. Thoughts on avoiding the next Enron in the current "golden age of fraud". Four examples that show how invoice financing can work well until it doesn't.
When calculated across all hedge funds, investors pay about 50% of gross profits in performance fees. Hedge funds focussed on popular strategies substantially underperform those focussed on unpopular strategies. Early superannuation withdrawals this year will cost Australian taxpayers over $100 billion in the future.
China's debt fuelled foreign investment spree is coming undone. China's banks are well behind on raising capital to meet TLAC targets. The Bank of Ireland is charging large account holders 0.65% interest on their account balances.
Argentina has agreed to restructure its debt at 55% of face value but it still needs to strike a deal with the IMF. Investment banks make money arranging bonds and restructures for Argentina, but why do suckers keep buying their bonds? Turkey's economy seems on the brink, Spanish and French banks are set to take a bath on their Turkish exposures but the country has few friends to ask for a bailout. Nigeria's international bondholders are trapped in a devaluing currency. Lebanon's inflation rate has surpassed 100%.
Politics & Culture
In the year to date, the US Government has spent twice as much as it collected. Americans have become more dependent than ever before on welfare, with 25% of personal income from it. Before calling for more government stimulus, remember that the multiplier for government spending is less than 1. New York City has chased its wealthiest residents away by raising taxes, now it wants to raise taxes again to cover the budget deficit created by previous tax increases. Before you write-off Trump's chances, remember that his voters don't like talking to pollsters.
The "hands up don't shoot" mantra and Black Lives Matter movement started with a lie. Chicago's mayor encouraged BLM protests that resulted in looting and rioting but has ordered police to drive away anyone that protests near her residence. BLM is acting like mobsters bullying businesses to give into their demands. An NBA player actually stood up during the national anthem rather than kneeling with his team mates as he doesn't agree with the BLM protests.
The arguments that affirmative action creates the "bigotry of low expectations". The US Department of Justice finds Yale is systemically racist in its admissions decisions, but Yale is refusing to adopt race blind admission processes. Rich parents already have a good choice of schools for their children, why shouldn't poor parents? The Gates Foundation spends a small fortune funding journalism, creating a perception that it is buying favourable press coverage.
Economics & Work
In the 1920's the US government cut the top marginal tax rate and the amount of tax collected soared. Then President Warren Harding was confronted with a similar situation to today, but he took the opposite policy response and saw the economy roar back. The US government threw so much money at the Covid recession that consumer debt levels fell, the savings rate increased, house prices rose and equities soared. The inability to tolerate risk and loss, which requires round after round of bailouts, is killing capitalism.
RBA economists estimate that units are 68% more expensive in Sydney and 20% more expensive in Melbourne due to density restrictions. Why money printing hasn't led to high CPI but has led to asset price inflation. The Fed still doesn't understand that low inflation and deflation are not a problem that needs to be solved.
The basics of the Laffer Curve, which looks at the interplay between tax rates and the amount of taxes collected. A debate over whether central banks are the problem or the solution. China's banking regulator warns that US monetary policy is creating global financial stability risks. Japan's big government, big deficit experiment hasn't worked and other nations shouldn't repeat it. Are you a "gold bug" or a "Fed bug"?
Worker pay rises in line with productivity, so the key to higher wages is productivity enhancing reforms. A Sydney restaurant manager received 470 applicants for several vacancies, but only two were from Australians. 12 cracking quotes from Milton Friedman on government, business and drugs. A slightly tongue in cheek summary of the different schools of economic thought.
Miscellaneous
Why some people choose success over happiness. The arguments for checking out a restaurant's menu before you eat there. Amongst huge amounts of health advice, diet, exercise and sleep remain the basics. A medical student found that his textbooks predominantly focussed on white skin, so he's helped a write a booklet on how to diagnose and treat skin issues for people with black and brown skin. A Dutch broadcaster killed cookies on its website and saw its ad revenues soar. An Uber Eats driver has compiled evidence that Uber is cheating its drivers.
A Vancouver landlord removed the doors and windows on a property they owned after the tenant failed to pay rent for two months. Covid has put business cards on life support. Some food banks have seen a substantial drop off in demand as government benefits and giveaways are swamping recipients. Some US government schools that closed because of Covid are now offering to provide day care for the same children if the parents are willing to pay. The Covid crisis is a reminder that science is about gathering data, not following a consensus. How human biases have resulted in bad Covid decisions.
The arguments that Hydroxychloroquine is highly effective in treating Covid when used early and the counter arguments that it doesn't work. The Covid impact on death rates in New York is a blip compared to previous pandemics. Is widespread surface cleaning a waste of time when Covid is primarily being spread through the air? It only took a few weeks after cruise ships restarted for Covid outbreaks to hit.
Elon Musk is talking about licencing Tesla's technology to other manufacturers. How stale beer is being turned into electricity. Without government subsidies, offshore wind projects are unlikely to be viable any time soon. The controversial research into geoengineering, which looks at artificial ways to cool the planet. Environmentalists are increasingly using free market mechanisms to achieve positive outcomes.
Rhode Island sent out 176 tax refund cheques signed by Mickey Mouse and Walt Disney. After a malfunction at the local chocolate factory a Swiss town was covered in chocolate snow. The hilarious battle to be the number one customer of a Melbourne coffee shop. After comedian John Oliver mocked a small Connecticut town, the mayor renamed its sewage treatment plant after him.
Get investment insights from industry leaders
Liked this wire? Hit the follow button below to get notified every time I post a wire. Not a Livewire Member? Sign up for free today to get inside access to investment ideas and strategies from Australia's leading investors. 
........
This article has been prepared for educational purposes and is in no way meant to be a substitute for professional and tailored financial advice. It contains information derived and sourced from a broad list of third parties and has been prepared on the basis that this third party information is accurate. This article expresses the views of the author at a point in time, and such views may change in the future with no obligation on Narrow Road Capital or the author to publicly update these views. Narrow Road Capital advises on and invests in a wide range of securities, including securities linked to the performance of various companies and financial institutions.
---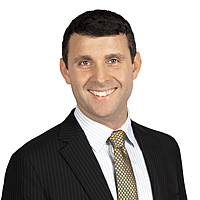 Portfolio Manager
Narrow Road Capital
Narrow Road Capital is a credit manager with a track record of higher returns and lower fees on Australian credit investments. Clients include institutions, not for profits and family offices.
Expertise