Media Worth Consuming – February 2019
---
The Baltic Dry index is at its lowest levels since 2016 and US inventory levels have spiked. German industrial production has had back to back ugly months. One developer's Melbourne housing lot settlement default rate is running at 20-25%. US subprime auto arrears are getting ugly but this cycle's auto loans are not comparable to last cycle's subprime housing loans. US high yield debt is particularly expensive when recession risk is factored in. Canadians are loading up on home equity lines of credit. Insiders are selling their shares at decade high levels, often into company buybacks.
Private equity funds think a downturn is coming but they are still increasing leverage on their buyouts. Hedge fund ExodusPoint has leveraged its equity nine to one. After a decade of poor performance, why are investors sticking with hedge funds? A direct lending fund has suspended redemptions after a loan accounting for 25% of the fund's assets defaulted. Ten questions to ask when considering private funds. Asset allocators are mostly disappointed with their strategic partnerships with funds managers. The optometrist who built a $2.3 billion stock portfolio buying companies with strong intellectual property.
China's January lending smashed previous records and Premier Li has publicly criticised the record credit binge. China has accounted for 60% of global credit growth over the last decade. Another Chinese LGFV defaults. China's version of JP Morgan needed government assistance to clear an overdue bond payment. With 65 million empty apartments and CCC credit ratings, it's no wonder Chinese property developers are struggling to rollover their debts. One Chinese city wants to stop house prices falling by banning price cuts. Chinese margin lenders are offering leverage of up to 10 to 1. China is facing billions in losses on its loans to Venezuela. India's highly leveraged property developers have a backlog of unsold homes. Arguments for and against using the nuclear option for Venezuela's debt.
A crypto exchange can't find the keys for the assets after the CEO died. As interest in cryptocurrencies is falling they are becoming easier to hack and defraud. Ripple's bizarre way of funding itself. Germany bans short selling of a Fintech after allegations it engaged in creative accounting. A US consumer loan securitisation has an average borrower interest rate of 62.9%. Can't pay your rent – how about a loan with a 27% interest rate? What it takes to get a green bond rating. Tesla is running out of buyers for its expensive vehicles. Elon Musk has mortgaged five luxury properties. A wave of synthetic diamonds could cause a collapse in the diamond market.
Estonia's regulator has tossed Danske Bank out of the country. Deutsche Bank lost $1.6 billion on a municipal bond deal and fought its auditors for years over recognising the loss. A French court has fined UBS €4.5 billion for assisting clients to avoid taxes and launder money. Eight areas the Hayne Royal Commission misunderstood or missed. A small financial services firm has been stripped of its AFSL by ASIC for conduct less dodgy than the major banks engaged in.
A new Danish covered bond comes with a coupon of zero percent interest. Italy's debts are Europe's problem with France the most at risk. Deutsche Bank reverses its pledge to use a financial penalty to help distressed homeowners and its cost of funding is amongst the highest in Europe. Santander fails to exercise the call option on an AT1 security. Japan has reached the 20th anniversary of the zero percent interest rate. Ray Dalio warns that the US could lose its reserve currency status if it doesn't stop running deficits. Connecticut, Illinois and New Jersey are seeing their debt costs and pension deficits blowout, with no plans to rectify either.
Politics & Culture
Ten reasons Calvin Coolidge was one of the best American Presidents. Michelle Obama is shaping up as the sleeper candidate for the Democrat's presidential nomination. Hillary Clinton's presidential campaign accepted $84 million in allegedly illegal donations, but despite substantial evidence there's been no prosecution. Arizona wants to build a DNA database of compulsory samples and charge citizens for it. "Believe all women" doesn't apply when a Democrat Lieutenant Governor is accused of rape. How kleptocracy has crept into America. A Californian charity providing meals to the homeless has shut due to its inability to afford to comply with excessive regulation.
Of the 22 prominent people recently blocked by Twitter, 21 supported Trump and only one support Clinton. A book on ethics in journalism appears to contain numerous instances of plagiarism. McKinsey used to advise how to sell more opioids, now it rails against them. America's men only military draft has been ruled unconstitutional.
Panera's pay what you can afford restaurants have all closed as they lost too much money. An Australian coffee shop manager gets sledged online for expecting potential employees to work for free. A UK woman was jailed for seven hours after calling a transgender person the wrong gender. A Florida man spent 41 days in prison after a dodgy police drug test determined that laundry detergent was heroin. The Australian Tax Office systematically bullied small businesses and now it wants to jail the whistleblower that exposed them.
China repeatedly pulls the plug on the BBC's coverage of their Uighur detention camps. A Chinese state owned newspaper ran a fake article claiming a former New Zealand prime minister wrote it. Anti-Christian discrimination is widespread on American university campuses. The Pope seem ignorant of the increasing persecution of Christians in majority Muslim countries. Over 1,000 scientists have signed the dissent from Darwinism statement.
Economics & Work
The standard commentary on inflation expectations is garbage. Low interest rates have killed productivity growth. More researchers find that bad banks, zombie companies and weak economic growth are interlinked. The Bank of Canada's Governor admits that low interest rates have punished savers and caused the huge spike in debt levels.
Explaining the impact of marginal tax rates with a beer analogy. New Jersey is about to give local councils the ability to charge a "rain tax". Philadelphia's soda tax led to shoppers buying the same drinks, just outside the taxed area. The green new deal advocates taxing productive activity and giving welfare to the lazy. There's no Oscar for taxpayers that see their money wasted on subsidising movie production. Amazon's New York debacle is a lesson for governments to stop playing the tax all and subsidise some game. After a big increase in the minimum wage, restaurants in New York have increased prices, reduced staff hours and made staff work harder in the hours they kept. Six principles taught in a basic economics course that politicians often mangle.
When you increase taxes on the wealthy they leave, taking their taxes, wealth and employment generation with them. New York State is rediscovering that if you increase income taxes high income earners leave. If you want to collect taxes from the rich, tax their consumption not their wealth or income.
The recipients of free money in Finland's UBI experiment felt a little better but didn't work more. What an economist learned moonlighting as an Uber driver. Improved performance from management can be as simple as getting them to do the obvious things. The Mississippi bubble 300 years ago shows how MMT plays out. Rich families already have a choice of schools, why shouldn't poor families?
Miscellaneous
Twenty tips from Byron Wien on business and life. Six people reflect on how their lives changed when they stopped drinking alcohol. The secret to being happier and more productive is to cut back on the internet. Researchers found four ways that quitting Facebook will improve your life. Richard Branson's Venezuela benefit concert had only 10% of the attendance claimed.
A Texas Zoo will sell you the right to name a cockroach after your ex and have it fed to a meerkat on a livestream. An Oregon wildlife centre will let you name a salmon after an ex-partner and have it fed to bears. Burger King trolls McDonalds after it lost the "Big Mac" trademark case. A low income Texas town has 2,755 people, 1,000 registered planes and no airport. A 13 year old built a working nuclear fusion reactor in his home. The tongue in cheek way one police force is capturing tips on where the drug dealers are. Cows broke into a grocery store in Hong Kong, raiding the fruit and vegetables section.
---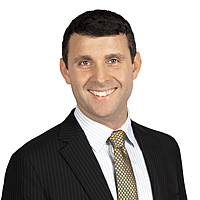 Portfolio Manager
Narrow Road Capital
Narrow Road Capital is a credit manager with a track record of higher returns and lower fees on Australian credit investments. Clients include institutions, not for profits and family offices.
Expertise