Media Worth Consuming – January 2019
---
Global leading indicators are close to signalling a recession. After a 40 day issuance shutdown, the US high yield bond market came roaring back in January. Greece has issued €2.5 billion of 5 year bonds at a 3.60% yield.
Bridgewater has taken more than half of the gross returns in fees on the Pure Alpha II Macro Fund over the last 5 years. Momentum strategies are subject to Minsky Moment risk. Silicon Valley start-ups are cutting costs as the easy money ends. Softbank's style of flooding VC companies with capital is a sure-fire way to waste money.
China's banks are starting to hit the limits of how much capital they can raise. China's central bank will accept tier 1 perpetual securities as repo collateral. Three recent defaults from apparently healthy companies show that Chinese disclosure and auditing practices are dubious. Chinese companies are buying their own bonds to create the illusion of demand. China is already having a debt crisis, but the government is papering over it. A Chinese economics professor has cited a government report that GDP might be as low as 1.7%. China helped facilitate the 1MDB transactions. Precious stones are the latest way to get around China's capital controls.
Turkey's biggest soccer clubs are set to have their debts restructured. Lebanon is heading towards default with its CDS rising and credit rating falling. A "AA" rated subsidiary of IL&FS has defaulted after its parent cut off payments. Puerto Rico might get to walk away from some of its debt. The ECB has asked banks to increase their reserves against problem loans by 2026. Italy's populist government has reneged on its "no bailout" promise with funding for Banca Carige. BNP lost $80 million on a trade error. Nine of the worst "fat finger" trades of all time.
Politics & Culture
How the mainstream media tried to ruin the lives of innocent teenagers. US media outlets keep having to retract poorly researched stories about Trump and Russia. A CNN journalist accuses a black Fox News journalist of exercising white privilege. Facebook has shutdown tools used to monitor political media campaigns. Facebook ripped off kids and their parents with in-game purchases. Up to half of all Facebook profiles could be fake.
An American man is going to jail for his political protest involving sending an invoice to the US government that it was never going to pay. An Australian woman was sentenced to three years jail for false rape allegations. An American man called police after a traffic accident and instead of helping, they stole his car.
After studying over 5,000 brains, scientists have again found substantial differences between the average male and average female brain. When inequality is measured based on education and life expectancy, women are better off than men in developed countries. Feminism can be libertarian rather than collectivist. The answer to toxic feminism is healthy masculinity. A tongue in cheek deconstruction of the American Psychological Association's guidelines for men and boys.
Trump pays for burgers and pizzas for the champion football team visiting the Whitehouse. Unless there is substantial evidence, the FBI massively overreached in investigating Trump as a potential Russian agent. Building a welfare wall could be more effective than a physical wall. Democrats have long argued for border barriers, until Trump started to argue for it. The US government shutdown is a reminder of how bloated and unnecessary much of the US government is. Imagine if the US media had as much sympathy for small business owners as it does for federal employees.
The violent protestors of today should learn from Martin Luther King's example of non-violence. A woman running a food truck refuses to serve a man at the Women's march. Why do black lives only seem to matter when white people kill them? Which professions have the most left and right leaning employees? Leftists are going to war against comedians who makes jokes about anything interesting. Washington DC's city council has voted to legalise fare evasion. Davos attendees claim to care about the environment but keep flying in on their private jets.
A Chinese judge was bullied and documents were stolen after he ruled against a state owned entity. China has colonized Africa using debt not guns. The UK welcomes Islamic extremists but shuts out their critics and victims. After accepting a flood of migrants, Germany is now offering some of them money to leave. German parents had their children seized because they were being home schooled. There's a big cost for letting kids disrespect adults.
Economics & Work
Inequality has worsened since "compassionate" economic policies were introduced. Too many economists ignore history preferring unrealistic theory and models. Nobody seems to care about normalising monetary and fiscal policy when there's a minor sell-off. Wealthy Americans have always found ways around high tax rates.
It's not just China, now Japan has problems with fake economic data. The myth of Cuba's glorious health care system. Local solutions can succeed where foreign aid has failed. Singapore's decentralised welfare system has had great success in encouraging people to help themselves.
A podcast that introduces the key concepts of Austrian economics. Modern monetary theory isn't modern, it has a long history of failure. Denmark is so sick of Americans calling it socialist it has issued a report disproving it. Over-taxed and over-regulated Brazil is turning to the free market to reverse its economic funk. The UK should choose a hard Brexit with unilateral free trade.
Miscellaneous
Long living Okinawans have several major differences in their diets. A nutritionist ranks the top vegetables. The latest diet trend – all meat all the time. Gout is making a comeback. A brief introduction to the how and why of high intensity interval training. 396 free online courses available from Ivy League Universities.
A British bar in Spain has been threatened with fines if it doesn't take down its union jack flags. A Vietnamese man survived a methanol overdose after doctors fed him 15 cans of beer. The robot hotel is adding human staff as the robots are breaking down and can't answer basic questions. Identical twins had their DNA tested with 5 companies with contradictory results. Scientists have figured out how to turn water into hydrogen using sunlight. A female UFC fighter bashes and restrains the fool who tried to rob her.
---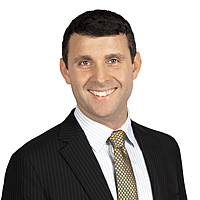 Portfolio Manager
Narrow Road Capital
Narrow Road Capital is a credit manager with a track record of higher returns and lower fees on Australian credit investments. Clients include institutions, not for profits and family offices.
Expertise