Media Worth Consuming - July 2018
---
Leveraged loans increasingly have no subordinated debt below them, pushing up the likelihood of principal loss. Private equity is looking very late cycle with the growth in sponsor to sponsor and fund to fund transactions concerning. S&P 500 profit margins are at a record high led by the real estate sector.
The ECB released a dubious report claiming that quantitative easing and low interest rates have helped the poor, but JP Morgan sees nine negative effects of QE. The basics of quantitative tightening. America's low savings rate was a data error that has been revised away but British consumers are spending more than they earn.
The CDS market sees Tesla as a high risk of defaulting over the next two years. Tesla concedes it has made false statements in a lawsuit, it might currently be blocked from raising new capital. Tesla is asking its suppliers for rebates on work previously done, alluding to bankruptcy if they don't play along. Tesla has thousands of cars in a Californian field despite a backlog of unfilled orders. Tesla owners are complaining about breakdowns, poor quality and poor service on recently built cars, with one owner waiting five months for repairs to be completed.
Elon Musk is acting more like a fraudster than a genius, including calling a well-known critic's employer to force him to shut down his online presence. An interview with journalist John Carreyrou on how he broke the Theranos scandal. PWC was ordered to pay the FDIC $625 million for failing to detect fraud at an insolvent bank. Uber and its drivers are defrauding riders.
8% of Chinese peer to peer lenders are having problems with withdrawals or worse. Chinese bonds are defaulting with AA+ and AA ratings. A Chinese billionaire defaulted on his loan used to purchase AC Milan. Bloomberg's Q&A on rising defaults in China. Venezuela plans to knock five zeroes off its currency as inflation tops Weimar Germany.
Politics & Culture
American governments are estimated to see $107 billion of benefits from legalising drugs. The US State Department has requested that marines provide security to the US embassy in Taiwan, infuriating China. Trump pardons the former sailor jailed for mishandling classified information when Hillary wasn't charged for worse violations. Charter schools get better results but they're not perfect. A Chicago mayoral candidate hands out $200,000 in cash. The Mexican President cut his own salary by 60%.
Twitter is shadow banning conservatives again. Facebook rules the Declaration of Independence to be hate speech. Is it fact checking or opinion checking? There's a lack of resources available for men emotionally abused by women. American women can now be drafted for military service. A US delegation threatened other nations for trying to encourage breast feeding of babies.
Economics & Work
Higher minimum wages have led to restaurant closures in San Francisco, so the city government is now proposing to ban company cafeterias. No-poach agreements block low wage employees from getting a decent pay increase. Workers deserve a free market competing for their efforts with better conditions. Almost 50% of cafes were found to be underpaying staff in a Sydney blitz. Welfare can kill the incentive to work, a work test is the appropriate response. Marginal tax rates change the incentive to work, with high marginal tax rates killing the incentive for the poor to work. Based on spending rather than income, poverty in American has plummeted.
The lack of productivity growth may be due to the increasing use of human dependent services. The 1930s provides an example of how a jobs guarantee can provide meaningful work. 255,000 Americans aged 85 and over are still working. People have been predicting technology shortening the work week for decades, without it happening. The basic economics of China's subsidies. A $40 medicine costs $38,892 16 years later in the US but only $8 in Europe.
Miscellaneous
The plan to turn the Hoover Dam into a giant battery. Retail price buybacks of rooftop solar power destabilises the grid and is a massive tax on non-solar owners. Starbucks replaces plastic straws with even more plastic. Deepwater rice could be a helpful food source if sea levels rise dramatically. The value of solitude and boredom. Why our problems never seem to be solved. The lifecycle of fear and greed. Women could be better coders than men.
Egypt sentences a tourist to eight years jail for posting a negative rant about her time in the country. A burglar calls the police after getting trapped in an escape room. A man was arrested for doing naked yoga at a gym marketed as being a "judgement free zone". The top ten types of fake food in China. Australia punches above its weight at running with the bulls in Pamplona. The hilarious backstory to the "distracted boyfriend" meme.
---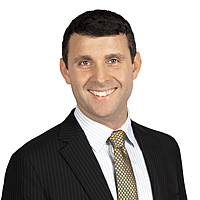 Portfolio Manager
Narrow Road Capital
Narrow Road Capital is a credit manager with a track record of higher returns and lower fees on Australian credit investments. Clients include institutions, not for profits and family offices.
Expertise