Media Worth Consuming – July 2019
---
American leading economic indicators have had a bad month. US small business employment has fallen, just like it did in early 2008. Freight indices are at ugly levels. Singapore's GDP declined at a 3.4% rate in Q2. Two big IPOs have been pulled due to inadequate investor demand. The US market capitalisation to GDP ratio is close to its year 2000 peak. Value stocks are now the cheapest relative to growth stocks since the tech bubble. S&P 500 companies are downgrading earnings expectations at near record pace. US corporate profits have been flat whilst equities have risen by 50%.
Deutsche Bank announces the sacking of up to 20,000 staff with a €74 billion bad bank to be created. Two senior Deutsche Bank employees in London had suit fittings while their colleagues were being fired. Deutsche Bank's latest round of restructuring could cost €5 billion. Low interest rates are another problem for Deutsche Bank in executing a turnaround. Hedge funds are pulling their prime brokerage accounts at a rate of $1 billion per day.
A good summary of the concerns with US leveraged loans and CLOs. CLO managers are getting greater flexibility to buy CCC rated, second lien and debtor in possession loans. Some leveraged loan borrowers are providing financial information later, in non-standard formats and are refusing to answer clarifying questions. Yield chasers are pouring money into European high yield ETFs. 14 sub-investment grade rated European companies have bonds trading at negative yields. European AT1 securities are up 13% this year, but there's little room left for spreads to tighten.
The chart that shows the awful breakdown of global low and negative yielding debt. Greece's ten year debt yield fell below 2%, lower than the yield on US ten year debt. Italy sold €3 billion of 50 year bonds at a 2.9% yield and its 2 year bonds briefly traded at a negative yield. Swiss banks are paying corporates to borrow money.
European pension managers are being ordered to invest in negative yielding bonds that are guaranteed to lose money. Negative yielding bonds are destroying banks, pension funds and insurers. The Federal Reserve is going to cut rates to save zombie companies and consumers from their own stupidity. When the malinvestment bubble pops, the real economy will take a major hit.
The Bank of England found that increasing subordinated capital in a bank has a two-thirds cost offset via reducing the cost of senior funding. The ECB flagrantly broke its own rules in allowing a Monte dei Paschi bailout. As a result of MiFID II, low quality sell side equity coverage in Europe dropped with buy side research increasing.
Big investment advisors are increasingly demanding that fund managers pay to get on their recommended lists. McKinsey's Investment Office is in trouble again. The 20 biggest bankruptcies in US history. Private equity buyouts are at the second highest level on record. The arguments that high profile investors are making for buying physical gold. On some metrics, gold mining stocks are unusually cheap. Claims that art is a good investment ignore basic statistical analysis.
Venture capital firms are mostly failing to meet a basic 8% hurdle rate. Video conferencing firm Zoom is trading at 62 times its revenue. 64% of private equity secondary trades are at a premium to net asset value. A UK property fund has gated after it couldn't meet investor withdrawal requests. The remarkably honest letter from a hedge fund announcing its closure. There's plenty of inflation in developed economies, it's just in asset prices. Canada, New Zealand, Sweden, Norway and Australia top the housing bubble scoreboard. 12% of Australian properties are being sold at a loss.
China's official debt to GDP ratio has ticked over 300%. Chinese factories are getting desperate as tariffs are shifting production out of the country. Falling furniture sales in China point to a much weaker housing market than official data has recorded. Car sales have fallen 15% from their 2017 levels.
China's second largest auditor is being investigated after a string of its clients collapsed in "fake cash" scandals. China's hedge funds are taking crazy risks to get noticed, with securities violations commonplace. China's Bank of Jinzhou ($105 billion of assets) is getting bailed out by ICBC and two bad debt management companies. CMIG is another Chinese conglomerate struggling to pay its debts. A Chinese asset manager lent $495 million to fraudulent investment projects. S&P has assigned its first AAA rating to a Chinese bond, but it's based on an inflated rating scale.
China's lending to developing nations looks a bit like loan sharking. China built a railway to nowhere in Kenya. An Indonesian high yield bond issued in March fell by 70% in a week after a group company missed a loan repayment. India's bankruptcy tribunal has ruled that secured and unsecured creditors get an equal share of asset sale proceeds. Ghana is putting $150 million into an SPV to bailout its banks. African bond yields are falling as investors chase yield. Hyperinflation is kicking off in Zimbabwe again.
Politics & Culture
Google is being sued by a Democratic Party presidential candidate for campaign finance and free speech violations. Democrats used photos of "children in cages" from the Obama era to criticise Trump's migration policies. Bernie Sanders won't pay his campaign workers the $15 an hour minimum wage he promotes. Trump's slowdown of regulatory overreach has increased economic growth. Canada, Australia and New Zealand are ready with a ground breaking trade deal for the UK if Brexit occurs.
Chicago's Mayor is trying to dump the city's pension problems onto state taxpayers. Underfunded US pensions are ramping up risk as interest rates fall. Puerto Rico's bankruptcy plan is facing litigation for prioritising pensions over bond holders, usurping the legal order of priority. US states are repossessing homes over miniscule tax debts, and keeping all of the sale proceeds. Hackers have found a honeypot in US municipalities with out of date IT.
The United Nations has launched a war on free speech. The EU's attack on the Swiss stock exchange has backfired. The FBI is using to puppies to distract Americans from the fact that it is stealing from citizens. A British man has been put on a terrorism watch list for fighting the Islamic terrorists during the London Bridge attack. China is using border checks to install a spying app onto foreigner's phones.
Every S&P 500 company has at least one woman on their board. World Cup playing women took home 23% of the revenues they generated versus 7% for men. Miss Michigan was stripped of her title for tweeting uncomfortable facts.
Teacher's unions are mad that charter schools produce better results with less money. Woke students are a tiny but vocal minority on most US campuses. Socialism and nationalism are like measles, deadly and making a comeback. Rather than proposing a wealth tax, billionaires should just hire people to do the good works they want done. Government has a track record of failing when playing favourites, so they should quit doing it.
Economics & Work
Behavioural economics is a close relative of marketing science. Despite the obvious failures, Theresa May has presided over an economically vibrant Britain. Income taxes barely existed, then politicians used World War One as the cover to bring in massive income tax hikes. The Nordic countries prove the merits of capitalism not socialism. The tight American labour market shows that too much education is not a good thing.
An Australian TV chef was busted for stealing $7.8 million from his workers. Higher minimum wages lead employers to cut hours, cut benefits, work employees harder and automate. Stop pretending there is work life balance, sometimes you will choose work over family.
Miscellaneous
The story of the toughest running race in the world – the Hell Ultra. Human beings have become substantially weaker in the last 30 years, which could have significant health implications. A spinach extract is the equivalent of a steroid for boosting strength and muscle growth. Professional beggars are raking in $400 a day in Melbourne. Panic ensued after an armoured car dropped $175,000 of cash on an Atlanta highway. 75 cars were stolen from a luxury car sharing company in Chicago in a single day. A regional town had to cancel its annual street parade because it couldn't afford the security police demanded for the apparent terrorism threat.
The statistics that show how far renewable energy still has to go. A drug kingpin claims that Tesla's autopilot allows for drugs to be delivered without a driver. A Colombian man was arrested for trying to smuggle half a kilogram of cocaine under his wig. A drug dealer trafficking $200 million of methamphetamines crashed his van into police vehicles. A JP Morgan owned ship has been impounded after $1.3 billion of cocaine was found on board. Judges have been hiding the court submitted evidence of problems with opioids for over a decade.
Businesses are fighting back against scooters being left on their property by getting them impounded. The story of an American man who voluntarily joined his Japanese-American friends in a World War Two internment camp. The New York county of Mt. Vernon has two Mayors and a Police Commissioner facing charges. A woman is shocked to learn she can't get more loans after racking up $500,000 in student loans. Amazon is selling flat pack homes for under $20,000. Forget "meat" made from vegetables, how about a "carrot" made from turkey?
---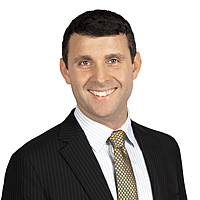 Portfolio Manager
Narrow Road Capital
Narrow Road Capital is a credit manager with a track record of higher returns and lower fees on Australian credit investments. Clients include institutions, not for profits and family offices.
Expertise