Media Worth Consuming – July 2020
---
A monthly wrap-up of interesting and informative media on finance, economics, politics and society that you might have missed.

Finance
American executives are dumping their company stock, pointing to the recent rally being almost exhausted. The bull case for a strong long term recovery from the Covid recession. Most global bonds yield less than inflation, which unsurprisingly increases risk taking and yield chasing. Investors in Argentina are so desperate to get their savings out of Pesos they are buying US dollar bonds at negative yields. Austria sold €2 billion of century bonds at a 0.88% yield. Spanish Bank BBVA sold AT1 securities as a green investment, but it looks more like greenwashing.
June was the biggest month ever for US high yield bond issuance but betting on a high yield bond bust is far from a sure thing. The downgrade to upgrade ratio for corporate credit ratings has blown way past 2009 levels as the percentage of leveraged loans rated B- and lower is at a record high. Ed Altman predicts a wave of mega bankruptcies in the months and years ahead. Despite the economic disaster, business insolvencies have fallen in Australia with estimates that as many as 20% of businesses are trading whilst insolvent. It's unclear whether Australian bank deposits can be bailed-in when a bank fails, but many are calling for amendments to clarify the position.
Cirque du Soleil has filed for bankruptcy, with its debt set to be slashed. Hertz's bonds were valued at 26% in an auction, but the shares are still rising and it wants to rewrite the rules of securitisation in its bankruptcy process. US taxpayers lent $700 million to bailout a trucking company that was hopelessly broke. Amateur traders who bought shares in JC Penney after it went bankrupt are begging the bankruptcy judge to take money from senior creditors to pay them. Competition between lender groups allowed bankrupt clothing chain Brooks Brothers to obtain a no interest, debtor in possession loan
American malls are losing department stores, but some are replacing them with apartments to boost foot traffic. Many New York landlords aren't getting the rent they are owed, can't evict the tenants and are still having to pay their own mortgages and expenses. A Melbourne CBD mall is set to be sold at less than half of the 2016 purchase price.
Vacancy rates are soaring for Chinese office towers, but not even Covid-19 can stop China's property bubble. China bailed out 9 financial institutions with $143 billion in assets. China is allowing local governments to issue bonds, with the proceeds used to prop-up problematic small banks. Journalists are making comparisons between China's financial system and Lehman Brothers again. A Chinese company has defaulted on over $3 billion in loans after its 83 ton gold stash was found to be fake. After a string of outrageous frauds, Chinese companies listed in the US are under increasing scrutiny. African countries are looking to get out of their loans to China, often used to build white elephants.
Hedge funds that withhold information from their investors and potential investors underperform and take more risk than their more transparent peers. 74% of fund managers think tech stocks are overvalued. Tesla appears to have pulled forward revenue to record a fourth consecutive quarterly profit and be eligible for S&P 500 entry. There's no foundation for arguing that Tesla is pursuing a growth model like Amazon.
EY is denying responsibility for another audit client that cooked the books. The Italian mafia sold bonds to European banks, with EY helping facilitate the transactions. Citadel threatens legal action when accused of frontrunning stock trades, but it was caught and paid a $700,000 fine for doing just that. Bridgewater claimed former employees had stolen trade secrets, but an arbitration panel found that it had manufactured false evidence to stop them from running a competing business. It's more lucrative to sell complex financial products than to be a mobster.
Politics & Culture
Kanye West is running for President campaigning for more guns, free marijuana and free money. Joe Biden's economic recovery plan contains a large dose of raising taxes to pick winners, a policy proven to fail, but this builds on Trump's similar actions. Trump's best hope for beating Biden is that many Americans think Biden has dementia. Trump might be the king of lies but Biden tells some whoppers too. Biden claimed that Trump is the first racist President America has had, ignoring that eight previous Presidents (both Democrats and Republicans) owned slaves whilst President. A group of anti-Trump Republicans has enraged Trump with their mocking social media posts aimed at embarrassing and defeating him.
The picture that asks the question "why do so many bad people become politicians"? California's politicians want the right to discriminate based on race and are asking voters to overturn the 1996 proposition that banned it. The US Government's business bailout program is a disaster. The Ayn Rand Institute took a government bailout, arguing that the bailouts shouldn't happen but if they did it was only fair that they got their share.
In a decision that clearly breaches the first amendment, the US Supreme Court has narrowly allowed Nevada to substantially limit visits to religious venues whilst casinos and movie theatres can broadly welcome patrons. The US Supreme Court has denied a hearing to a family whose home was unnecessarily destroyed by police chasing a criminal.
There's money to be made in selling woke credentials, but that doesn't do much for social change. The NBA approved many social justice messages for player's jerseys but rejected one highlighting the national debt. There's a campaign to remove statues of Robert Peel, the British Prime Minister who opposed slavery, reformed the police force and campaigned for equal rights. When looking at data on gender biases in Western countries, the data points to society having more sympathy for female suffering than male suffering. UK university admissions data shows that poor white boys are the group least likely to attend university.
An Oregon town found that sending medics rather than police to mental health situations reduced violent interactions. When does a police drug search become sexual assault? Vancouver police have been mocked for calling leaving tyre marks on a rainbow crossing a "gesture of hate". St Louis tried the "soft on crime" approach and now has a murder and violent crime epidemic. Australian police have recommended charges be laid against a journalist who exposed war crimes. San Francisco police illegally raided a journalist's home and deliberately turned their body cameras off to try to cover it up.
The statistics on interracial crime in America clearly shows that black on black crime is a far bigger issue than white on black crime. CNN host Don Lemon has five points for the black community on how to become more successful and prosperous. Just as Black Lives Matter (BLM) protestors are defacing and removing statues they don't like, others are defacing BLM murals. Do corporates donating to BLM understand what they are supporting? Cambridge University promoted an academic after being confronted with her history of racist tweets. Youtube's algorithms appear to have bias against black content creators for its kids channel. Uber is going to "fight racism" by being racist.
Over the course of a decade Huawei destroyed Nortel with help from Chinese hackers, cheap government funding and Nortel's complacency. Canada refused China's blackmail offer over the Huawei CFO.
Economics & Work
The Fed's policies are doing more economic damage to the US than China with its money printing seeing shares of zombie companies outperform profitable ones. The Governor of the Bank of England has warned that central bank interventions must eventually be withdrawn. Even emerging market central banks are buying back their own government bonds. If you want fewer and smaller economic crises, ignore Keynes and implement Hayek's prescription.
When it comes to taxes, if you give governments an inch they will take a mile. Fraud and waste in government programs is a feature not a bug with government failure much bigger than market failure. Australia's Job Keeper scheme cost somewhere between $70,000 and $1 million per job saved. The United Nations believes that higher taxes and more government programs will reduce poverty but it cannot point to a single example of this strategy working.
Argentina is arguably the best example of Democratic Socialism and its economic outcomes are awful. A summary of criticisms of MMT from a range of different economic viewpoints. Free markets do a great job of lifting living standards, but a poor job of marketing that. Competition forces businesses of all ages and sizes to keep improving, with those that don't inevitably dying out. If you think you see market failure, start your own business and take advantage of it. Elon Musk provides a simple economics lesson with the phrase "if you don't make stuff, there is no stuff".
Gulf countries are laying off hundreds of thousands of migrant workers. Universal basic income doesn't address the reasons people are poor and is wasteful in the long term. Facebook wants to adjust salaries based on where people live, but the idea raises some tricky questions. The economic impact of closing schools could result in lifelong negative economic impacts for students. Adam Smith opposed slavery on both moral and economic grounds. Who do economists say is the greatest living economist?
Miscellaneous
California's spike in Covid-19 cases shows that even in an uber-progressive state, after around 3 months of restrictions people will stop making the effort needed to stop the spread. You could catch Covid-19 at work via toilet plume. Covid cases are falling in Mumbai's slums where 57% of people tested were found to have antibodies. Covid deaths in Sweden have been a tiny fraction of what was predicted as citizens mostly acted responsibly when told of the risks. Japan is asking roller coaster riders to not scream to stop the spread of Covid-19.
Norway's sovereign wealth fund talks about going green but keeps buying BHP shares. A long time environmentalist has written a public apology for overplaying climate change concerns. The carbon footprint narrative is a hugely successful but deceptive corporate PR campaign. How science and commerce combine to feed a growing global population, even in a pandemic.
A Florida prisoner managed a scam to build himself a home using stolen construction materials. Chinese fishing boats are illegally fishing in North Korean waters, with North Korean fishermen dying as a result. Bizarre fires and explosions in Iran are suspected of being part of a campaign of sabotage. Afghan farmers are using solar panels to substantially boost their production of poppies used to make heroin.
How Costco gets brands to sell their best products at a lower price under the Kirkland label. Four years after the army opened up special forces to women, the first one has earned her green beret. Victoria is seeing dozens of cases of an unusual flesh eating bacteria. Hibernating cruise ships is expensive and logistically tricky.
After a 25 year break, Gary Larson, creator of The Far Side comic strip is drawing again. With a lack of sports to bet on, bookmakers are offering odds on sharks migrating. A Ford Focus driver has been wrongly fined for driving at 703 km/hour, which if accurate would have been a world record and three times faster than the car's maximum speed. You can now order a Rickroll for your next boring Zoom meeting.
Get investment insights from industry leaders
Liked this wire? Hit the follow button below to get notified every time I post a wire. Not a Livewire Member? Sign up for free today to get inside access to investment ideas and strategies from Australia's leading investors. 
........
This article contains information derived and sourced from a broad list of third parties and has been prepared on the basis that this third party information is accurate.
---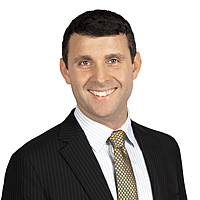 Portfolio Manager
Narrow Road Capital
Narrow Road Capital is a credit manager with a track record of higher returns and lower fees on Australian credit investments. Clients include institutions, not for profits and family offices.
Expertise