Media Worth Consuming – July 2022
---
Top 5 Articles
CEOs and Boards love "stakeholder capitalism" because woke values are easier to achieve than profits.
In pricey Los Angeles, one business is building affordable housing for low income residents much cheaper and faster than inefficient government programs can.
24 charts that almost all show how life has become far more prosperous for Americans over the last 40 years.
Why Sweden's chief epidemiologist should win the Nobel Peace Prize for opposing lockdowns.
A small village in India hosted a fake cricket tournament to attract bets from Russian gamblers. 
Here's the long list of the most interesting and under the radar articles I came across this month.

Finance
Hedge funds are again betting that the BOJ will end yield curve control and bond yields will spike. The Fed has increased the equity capital requirements for Bank of America, Citigroup and JP Morgan after the latest round of stress testing. Examples and lessons from some of the great short squeezes. The discussion about the underperformance of value stocks has been misinformed by indices that classify more than 80% of stocks as value.
A wave of Chinese retail borrowers have stopped making their mortgage payments after construction has been halted on their prospective units, with the boycott spreading to business borrowers. Chinese police and security guards attacked protestors seeking to get their money back from bankrupt Chinese banks. 73% of high yield bonds issued by Chinese property developers are trading at deeply distressed levels. Chinese credit markets are seeing regular defaults that have spread beyond property developers. The chickens might finally be coming home to roost for China's banking system. The Chinese nickel magnate who broke the London Metals Exchange has closed out almost all of his positions for a modest loss, but the LME and traders will be litigating the fiasco for years.
17% of emerging market sovereign debt is trading at distressed levels. The world's first global credit crisis broke out in 1772 and it wasn't that different to modern editions. Private lenders in the US are undercutting investment banks on leveraged loans.
Crypto intermediary Celsius told investors it was lower risk and paid higher returns than a bank, but neither turned out to be true. US regulators waited until weeks after crypto intermediary Voyager collapsed to tell it to stop making false claims that its customers were covered by deposit insurance. Crypto "investors" didn't lose money in the crypto crash, they lost it when they bought in. The global computer chip shortage is turning into a glut. Over 100,000 leaked documents show that Uber relished operating in illegal and shady fashion.
Politics & Culture
The US Government is using draconian legal measures to punish critics of the Biden Administration well before they reach a courtroom. School shutdowns have been disastrous for children's learning, with long term consequences for their earning capacity and economic growth. Banning vaping but allowing cigarettes is nonsensical.
The Chinese government is criticising the beauty industry for using Asian models who don't match its ideal look. A new museum in Washington commemorates the more than 100 million people killed by Communist regimes. Twitter is blocking access to the Epoch Times but is happy to allow Communist propaganda. A Russian opposition politician has been sentenced to seven years jail for criticising the war with Ukraine, part of a wider crackdown that has caught thousands. Russia is taking far more damage from economic sanctions than is generally understood. Eastern Europe dominates the list of countries expected to see the largest population declines by 2050.
Portland is spending a fortune on services to make homeless people more comfortable but the homeless population keeps rising. Illinois distributed over half of its Covid stimulus payments, roughly $1.8 billion, to scammers. California is following several others states in waiving college fees for native Americans. A San Francisco couple was fined $1,542 for parking on their own driveway.
Economics & Work
A great debate on whether central banks should exist. Some reasons why central banks don't just hike by 2% and get it over with. In 1852, economist Walter Bagehot warned of the speculative manias that accompany interest rates of 2% or less but central banks keep forgetting. The ECB is facing the same issues as many emerging market central banks. Argentina tried MMT and it has failed abysmally, but they are planning to keep at it.
The OECD doesn't understand the difference between poverty and income distributions. Stimulus payments had virtually no positive, long term impacts for low income Americans and a Harvard study showed the negative impacts of universal basic income policies. You don't need free trade agreements to allow citizens to freely trade. Estonia is just another example of a country that has become prosperous by dumping socialism for low taxes and free markets.
Miscellaneous
Finland has opened the world's first industrial sized "sand battery", which retains heat for later use. A comparison between the pollution levels for EVs versus conventional vehicles shows that the crossover point occurs much earlier for heavier pick-up trucks than for light cars. Google searches have gotten much worse as they have been ruthlessly driven to maximise short term profits. Non-coders are increasingly turning to spreadsheets to organise their lives and assist ordinary business activities. An argument that sophistry is wasting our time and wrecking our society.
A Japanese aquarium has tried to cut costs by substituting in cheaper fish, but some penguins and otters are refusing to eat them. Starbucks pulled a chicken sandwich after it caused nasty food poisoning. Following a bad harvest in Canada and the war in Ukraine, the French are very upset about a shortage of mustard.
Delta paid eight volunteers $10,000 each for getting off an overbooked flight. The airline also sent an empty plane from Detroit to Heathrow to retrieve over 1,000 pieces of luggage that were left behind due to Heathrow's staffing issues. The long covered up story of how an American fighter pilot engaged seven superior Soviet planes and took out four of them during the Korean War. At a particular time on the 8th of July each year, 99% of the world's population is getting sunlight. The US Government has appointed a man named "Rich Nephew" as a senior anti-corruption official. Why young men in suits are mobbing cinemas to watch a kids movie. 
........
This article has been prepared for educational purposes and is in no way meant to be a substitute for professional and tailored financial advice. It contains information derived and sourced from a broad list of third parties and has been prepared on the basis that this third party information is accurate. This article expresses the views of the author at a point in time, and such views may change in the future with no obligation on Narrow Road Capital or the author to publicly update these views. Narrow Road Capital advises on and invests in a wide range of securities, including securities linked to the performance of various companies and financial institutions.
---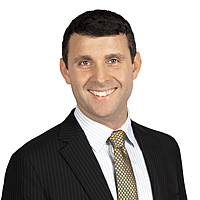 Portfolio Manager
Narrow Road Capital
Narrow Road Capital is a credit manager with a track record of higher returns and lower fees on Australian credit investments. Clients include institutions, not for profits and family offices.
Expertise