Media Worth Consuming - June 2018
---
US CLO issuance is at record pace but credit quality is slipping. US high yield bond covenants are at their worst since records began in 2011, even B and CCC rated bond covenants are weak, but in Europe high yield bond buyers are starting to push back on terms. US sales tax bonds are being downgraded as their priority position is being questioned. Jerome Powell is talking about financial stability as a key role of the Federal Reserve, unlike his predecessors.
The contrarian case to buy emerging market equities. African stocks, bonds and currencies are having a really bad quarter. Turkey and Argentina can stop their currencies falling by stopping their money printing. Cryptocurrencies are now down 70% from the peak, with around 1,000 now considered worthless. Here's a list of all the ways you can lose Bitcoin. Crypto real estate in Decentraland is soaring. 36 obvious but often forgotten investment truths.
Deutsche Bank's share price hits a record low again and it's now at risk of being kicked out of the Euro Stoxx 50 index. The bank failed the US stress test for "widespread and critical deficiencies across the firm's capital-planning practices" and it's traders had a 12 times VAR loss in one day. An ETF of European AT1 instruments makes shorting them easier. Another deal kicks the Greek debt problem down the road.
Not satisfied with losing money on European bonds, Bill Gross is now betting on merger arbitrage. How many of the 300 factors that can make up factor investing actually work? Japan's GPIF is shifting to paying managers mainly with performance fees. Florida is becoming "Wall Street South" as finance executives flee high taxing New York. More hedge fund managers are calling out bubble signs. Q2 has seen enormous US stock buybacks, but this is unlikely to continue.
A Chinese government funded think tank warns China is "very likely to see a financial panic". Nomura's leading indicators have China and Hong Kong in grave danger of a financial crisis in the next 3 years. The China credit impulse points to slower growth ahead. The China beige book finds retail spending and investment are doing better than official data indicates. Funding pressures are building on Chinese property developers. China's unaffordable housing market is a trap for the government, rental subsidies won't fix this. As Chinese equities enter into bear market territory China's plunge protection team is back on the job. The $12 billion online lending platform Tang Xiaoseng has been shut down. The Yuan's devaluation helps with exports but hurts on debt repayments.
Politics & Culture
Michelle Obama and Laura Bush criticise the child separation policy their husbands enacted. Trump's wall could quickly pay for itself by reducing America's illegal immigrant spending. Trump's suggestion of totally free trade would hugely benefit consumers. The FBI's double standards on the Clinton and Trump investigations. Some modern day additions to the Military Industrial Complex. Governments need a vibrant private sector to pay for their existence.
The American left are hypocrites on tolerance. Even a majority of Democrats agree with Trump that the main stream media dishes out fake news. Affirmative action could lead to plane crashes. Harvard facing damning evidence of discrimination against Asian Americans. Enrolments plummet at Evergreen College over anti-white policies.
The Canadian Supreme Court blocks religious freedom. The American Civil Liberties Union endorses restrictions on free speech. The US Justice Department is supporting legal action against the University of Michigan for restricting free speech. The Australian government has charged a whistleblower and his lawyer with anti-terrorism offences. Saudi Arabia wants to isolate Qatar by breaking the land bridge between the two countries. Swedes are becoming disillusioned with their politicians and high tax rates.
Economics & Work
Low unemployment rates attract interstate migration, providing housing costs are affordable. How one restaurant copes with a lack of workers. Seattle scraps the $275 per employee tax after lobbying from businesses and residents. Delivering packages for Amazon is a nightmare. An Obama era job creation scheme cost $53,000 per job created. Child labour is commonplace on US farms. How free market economists saved Germany from economic collapse after World War 2. The downside of capping surge pricing.
Miscellaneous
A babysitting website approved a Harvey Weinstein profile as a potential sitter. A judge scolds the UK social services for taking a child away from his mother after she wouldn't buy him an ice cream or allow his preferred haircut. A UK school bans shorts declaring boys must wear skirts or trousers in summer. Break rooms offer the mostly female clientele the opportunity to safely smash things. What business class passengers are pilfering from the plane.
Is Norway the most or least polluting country in the world? It's not straws that litter the ocean but fishing nets. UK wind power is heading towards minimal output for three straight weeks, pushing up power prices. A bike hire scheme quits Melbourne after the council began to fine it for bike dumping. Tesla used a small designer's artwork and refuses to pay for it.
An American soldier took an armoured personnel carrier for a two hour joyride. Florida skipped part of the background checks for concealed firearms for a year after an employee forgot their password. 11 ways to dramatically reduce the chance you die by gun violence. Hard but effective life hacks. Japanese brewers are ramping up alcohol content as consumers want to get drunk for less. Canadians pay $38 a bottle for hot dog water.
---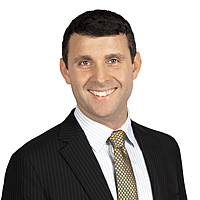 Portfolio Manager
Narrow Road Capital
Narrow Road Capital is a credit manager with a track record of higher returns and lower fees on Australian credit investments. Clients include institutions, not for profits and family offices.
Expertise