Media Worth Consuming – June 2019
---
Global semiconductor sales have plunged as if a recession is occurring. Morgan Stanley's business confidence indicator has plunged to financial crisis lows. South Korean exports have been negative for six months in a row. There's mounting anecdotal evidence that more Australian small businesses are closing down due to recession like conditions.
On many indicators like the price to sales ratio, US equities have exceeded the optimism of 2000. GMO's latest 7 year return forecast makes for depressing reading. The "Buffet Yardstick" points to a zero return on US equities for the next decade. The greatest financial bubbles of all time. The next global recession will be ugly. Europe looks an awful lot like Japan of the 1990s. Five lessons from history particularly relevant for the finance industry.
Global negative yielding debt hits a record high. Denmark is close to having all of its government debt trading at a negative yield. Austria's 100 year bonds are trading at a 1.1% yield. The ECB finds that negative interest rates decrease bank lending and increase risk taking, laying the groundwork for the next crisis. Low interest rates allow zombie companies to survive, making economies fat and slow. Low interest rates don't help with ground breaking entrepreneurship, as banks don't lend for that. MMT looks a lot like the monetary policy that killed the Roman Empire. Almost everyone hates inflation, especially poor people who are worst impacted.
Warren Buffett has lost his edge over the S&P 500 as his funds under management have grown. Stanley Druckenmiller has sold out of equities and gone long US treasuries. Howard Marks see investors relying on 9 unsustainable propositions to sustain high asset prices. IceCap Asset Management explains the last 30 years of bubbles and low interest rates. The benefits and challenges of working for a family office.
As a group, large PE funds add almost no value over the S&P 500. The majority of new private equity funds are using subscription credit lines to boost their IRRs. EBITDA add backs might be understating leverage on US PE deals by 40%. Natixis's H2O funds sells some illiquid assets and marks down others to stem outflows of over 25% on some of its funds over 4 days. UK hedge fund Woodford has blocked redemptions after a run on the fund. KPMG has been fined $50 million for stealing data from the American audit regulator.
Beyond Meat might be the craziest IPO ever. Money losing Chewy Inc IPO'ed at an $8.8 billion valuation. Uber hasn't built a better mousetrap, its business model is just PR nonsense. There's so many arguments that WeWork is overvalued. 22 Tesla suppliers are chasing the company through the court system for non-payment.
Denmark's financial regulator is warning investment management firms not to chase yield in an attempt to avoid negative interest rates. A Danish bank is offering ten year mortgages with a negative interest rate. The UK government's scheme to assist low deposit home buyers has inflated prices, put borrowers at risk of negative equity and risked taxpayer's funds for little benefit.
Deutsche Bank is considering establishing a bad bank for €60 billion of derivatives as its shares hit a record low. Non-performing loan ratios at European banks are falling, but are still well above normal levels. A Greek bank with more than 50% non-performing loans issued CCC rated tier 2 bonds at 9.75%. Italy's biggest banks scammed their customers with overpriced diamonds. Europe bank stocks are back to the same level as 1995.
Markets are pricing in a similar default risk for Italy and Greece. The EU has long planned for the possibility of Greece leaving the EU, defaulting on its debts and redenominating its currency. Municipal bondholders are ignoring warnings that borrowers aren't obligated to increase taxes to make repayments. Despite being well down the road to bankruptcy, Illinois's credit spread is only 1.40%.
Rating agencies see China as a land of opportunity, but it comes with great risks. Baoshang Bank had a AA+ rating when it failed despite long delayed financial accounts and having a high non-performing loan ratio. Baoshang Bank's failure has led to a funding squeeze for small Chinese banks and companies. Bank of Jinzhou looks likely to fail. Chinese banks and depositors now have to consider counterparty risk. China is encouraging local governments to go on another infrastructure spendathon, with the local governments borrowing to fund their equity contributions in infrastructure projects. Bitcoin's recent rise could be linked to a Chinese crackdown on external transfers.
Indian shadow bank Dewan Housing has defaulted on its bonds. Lebanon's banks refuse to buy government bonds with one-tenth of the market yield. Barbados wants help from bond holders to cut its debt to GDP ratio by two-thirds. Venezuela has defaulted on another gold backed loan and has had to print larger notes to offset its inflation. Pimco is stocking up on Argentinian debt.
Politics & Culture
Warmongers are furious that Trump didn't bomb Iran, instead the US is strangling Iran's oil income. The BBC appears to be covering up evidence that it faked war injuries on Syrian children in a 2013 documentary. Twitter suspended hundreds of Chinese dissidents in the days before the anniversary of the Tiananmen Square massacre. Chinese police kidnapped a Uighur family from the Belgian embassy in Beijing. UBS throws its chief economist under the bus to placate Chinese people who don't understand humour or the English language. Hong Kong protestors sing a Christian hymn to calm the crowd and protect their right to protest.
The security detail for President Macron has been intimidating journalists that expose government corruption. Police raids against journalists in Australia look more like a dictatorship than a democracy. The US Department of Justice won't prosecute its own for obvious crimes. Obamacare created even more opportunities to defraud the US healthcare system. The US Congress is considering making loans to insolvent pension funds with the option of forgiving the debt later. JP Morgan has paid $5 million to settle claims that it discriminated against fathers seeking to access parental leave. Connecticut is facing a lawsuit for allowing biological boys to run in a girl's race.
A US court of appeal has ruled that police can't arrest someone simply for swearing at them. A recent poll found that male college students prefer free speech whist female students prefer inclusion and diversity. American states are legislating to stop colleges from shutting down free speech. Oberlin College is hit with a $44 million damages award for wrongly accusing a bakery of being racist. Is John Cleese racist or right to say "I prefer cultures that do not tolerate female genital mutilation".
Colorado is seeing the positive and negative impacts of legalising marijuana. Bernie Sanders is right, consumers should have a right to repair their own goods. 11% of Venezuela's population (4 million people) have fled the failed socialist experiment. The Socialist Cuban government has had to implement food rationing as a result of failed state planning efforts. 87% of illegal migrants to the US released into the community fail to show up to their asylum hearings. Many of today's populist leaders are implementing debt reduction measures.
Economics & Work
The Australian Tax Office is getting 70,000 reports a year of potential tax evasion and its hotline isn't even open yet. A Minnesota millionaire applied for food stamps to prove that the eligibility requirements are flawed. Opportunity zones are a tax rort that is being widely exploited. The French government's intervention in French businesses is failing badly.
Alan Kruger's legacy is encouraging economists to use data to test their theories, rather than model them. Economics needs less mathematics and more history, law and philosophy. Paul Krugman's predictions about austerity aren't ageing well. Since 1980 American women have seen their wages increase eight times faster than men's. The cartoon that explains how big increases in the minimum wage actually work. DE Shaw is threatening to fire staff if they don't sign non-compete clauses.
Miscellaneous
Facebook moderators get paid a measly $15 an hour to watch horrific content and develop PTSD. Facebook has banned the word "honk" in attempt to crackdown on a clown meme. Baltimore's hack is set to cost $18 million to clean up. What it's like to live in space. What happened to MH370? Lack of oil was a deciding factor in World War Two. China is the largest emitter of carbon by a wide margin.
A Valedictorian used her speech to publicly sledge her school and several teachers. 13 work tips for young professionals. Modern life is changing the human skeleton. The human limit for endurance is around 2.5 times the resting metabolic rate. Parents that don't get their kids vaccinated can leave them with a major bill to get the shots as adults. America's spelling bee now has a "pay to play" option. How a janitor at Frito-Lay invented Flamin' Hot Cheetos. A Florida party was gate-crashed by an alligator.
---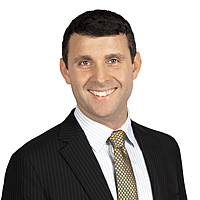 Portfolio Manager
Narrow Road Capital
Narrow Road Capital is a credit manager with a track record of higher returns and lower fees on Australian credit investments. Clients include institutions, not for profits and family offices.
Expertise