Media Worth Consuming – March 2019
---
Stock buybacks are better at getting cash to executives than shareholders. Hedge fund Element Capital has delivered net annual returns of 21% since 2005. A British hedge fund has returned $300 million to Saudi Arabia's sovereign wealth fund. Brookfield is buying Oaktree Capital – is Howard Marks signalling the top of the market is near? 98.4% of Australian bond funds were beaten by the index in 2018 with the average 1.09% behind. Yale's higher than usual allocations to venture capital and real estate and lower allocations to equities and fixed income have driven its outperformance. On a P/E basis, US small caps are really, really expensive with debt levels having grown rapidly since 2009. US equities would fall 60% if profit margins and P/E ratios reverted to historical average levels.
Without a big capital raising, merging Deutsche Bank and Commerzbank doesn't solve anything. Commerzbank's loan book may need write-downs as part of a merger, increasing the required equity raising. Deutsche Bank's prime brokerage business is losing market share as clients worry the bank might fail. Deutsche Bank staff are dismissing their retention bonus scheme as the stock price is so far below the trigger price.
Two American whistleblowers received $37 million and $13 million for providing evidence of JP Morgan's misdeeds. UBS has been suppressing the bonuses of women for years after they returned from maternity leave. McKinsey is alleged to have repeatedly broken the law with its failure to disclose conflicts of interest on bankruptcy advice. The arguments why the Federal Reserve should immediately raise the overnight rate by 0.50%. 20 investment facts that will remind you of the importance of getting the basics right. 10 tips to avoid investing in scams and scoundrels. American bond and loan buyers obtain some minor improvements after pushing back against the "worst ever covenants".
China's beige book survey finds strong growth in the first quarter on the back of rapid credit growth. South Korean exports are weak, pointing to tough times ahead for global earnings and economic activity. Chinese and American academics estimate China's GDP has been over-reported by 1.7% per annum for the last nine years. China keeps bailing out and playing extend and pretend with local government debts. China's banks cleared one batch of bad loans in 2018 only to have another batch take their place. Chinese investors are suing after investing $1 billion in a sports rights company in 2016 and seeing it collapse in 2018. B rated Ghana sold 31 year debt at 8.95%. Europe is holding back €1 billion from Greece as the country stalls on promised reforms.
Politics & Culture
Elite New York kindergartens have fees and rejection rates as high as Ivy League universities. Celebrities and business executives have been charged in an American college cheating and bribery scandal. 19% of community college students in California are homeless.
The Green New Deal is the elites making life more expensive for the poor. Texas could be a battleground state for the 2020 presidential election. Trump is pushing hard to get countries hosting US troops to pay more for the protection they provide. Matt Taibbi: The US media's failures on the Trump collusion fallacy are greater than the weapons of mass destruction hoax. The four media groups with the most egg on their faces after the Muller report. The left wing media is far more powerful than "big money" in influencing politics. Rockland County, New York has banned unvaccinated children from public spaces after a measles outbreak.
The Italian Supreme Court has overturned a finding by an all-female appellate court that a woman was too ugly to be a credible rape victim. Google conducted a gender pay survey and found that men were more likely to be underpaid. We should celebrate motherhood and families as part of International Women's Day. Even in the womb, male and female brains show significant differences. Goldman Sachs has mandated interviewing at least two "diverse" candidates for open roles. After the New Zealand mass shooting, a book store stopped selling Jordan Peterson's book but continues to sell Adolf Hitler's book. Denmark's treatment of migrants has been substantially misreported.
Google is being evil in helping the Chinese government impose censorship on its citizens. The Chinese embassy spokesperson in Italy threatened a journalist, and her newspaper responded with an editorial slap down of China titled "We're not in Beijing". Facebook blocked ZeroHedge, then unblocked it after a wave of outrage. The fifteen steps one man took to get almost complete privacy. Eight cases that show the CIA and FBI are out of control. The Pentagon has little idea how it spends taxpayer's money or how much inventory it has.
Economics & Work
Wholesale power prices went negative in the US Midwest after strong winds drove high production from wind farms. If you want cheaper and cleaner power then nuclear beats solar and wind turbines. Scientists have made a leap forward in converting seawater to hydrogen. "Austerity" the book shows why spending cuts are necessary and are better than raising taxes. Free university is a profoundly regressive form of welfare. America's sugar subsidies are welfare for the rich. Specialist drug courts have a record of reducing recidivism, saving society a fortune.
Miscellaneous
Should obese people have to pay for taking up more than one seat on a plane? Amazon's commingled inventory system is flooded with fraudulent products. Gucci is selling dirty looking sneakers for $870. A champion racing pigeon sold for €1.25 million. An Ontario woman accidentally stole a car for 2 weeks, mistaking it for her rental car. A Florida man tried to take a rocket launcher onto a commercial flight.
A dive photographer was swallowed whole and spat out by a whale. Instagram celebrities have been caught cheating on a half marathon. The world's top bridge player was suspended for testosterone doping. In an oil boom town, a men's haircut might cost you $75.
Never miss an update
Enjoy this wire? Hit the 'like' button to let us know. Stay up to date with my current content by
following me
below and you'll be notified every time I post a wire
Welcome to Livewire, Australia's most trusted source of investment insights and analysis.
---
To continue reading this wire and get unlimited access to Livewire, join for free now and become a more informed and confident investor.
Narrow Road Capital is a credit manager with a track record of higher returns and lower fees on Australian credit investments. Clients include institutions, not for profits and family offices.
---

Never miss an update
Get the latest insights from me in your inbox when they're published.
---
---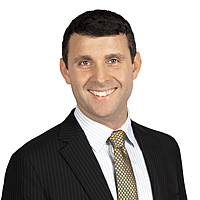 Portfolio Manager
Narrow Road Capital
Narrow Road Capital is a credit manager with a track record of higher returns and lower fees on Australian credit investments. Clients include institutions, not for profits and family offices.
Expertise