Media Worth Consuming – May 2021
---
A monthly wrap-up of interesting and informative media on finance, economics, politics and society that you might have missed. 
Druckenmiller: "I can't find any period in history where monetary and fiscal policy were this out of step with the economic circumstances". Las Vegas is having its biggest ever housing boom. Billionaire founders are selling their company stock at a rapid pace. The vehicle shortage has led to shareholders in bankrupt Hertz getting a substantial recovery. A new cryptocurrency has hit a $45 billion market capitalisation after two days. Berkshire Hathaway's stock price has gotten so high the software running stock exchanges needs to be updated.
The Chinese government is planning a restructuring of Huarong that will involve local and foreign bondholders taking a haircut. China's credit impulse has gone negative. Iron ore and steel prices are being driven by Chinese investors pouring money into property developments. Greece's debt to GDP ratio is soaring but the premium for 10 year Greek bonds over German bonds is only 1.07%. Explaining the 5 C's of credit with Star Wars. Hedge funds are getting their bond orders reduced after gaming sovereign bond issues.
A former Deutsche Bank employee could receive a payment of over $100 million for providing evidence that led to a $2.5 billion settlement. JP Morgan's compliance team flagged $875 million of payments to a Nigerian government minister as highly likely to involve corruption, but the bank still made the payments. S&P has settled charges that it failed to update a volatility index when volatility levels spiked. There's an ETF than excludes companies with a left leaning political outlook, but it costs 0.72% per annum more than a standard ETF.
Politics & Culture
Joe Biden lambasted members of the Navy and Coast Guard for not clapping during his speeches. Biden's preschool plans are a poor use of taxpayer's money. If politicians really thought school choice was a bad idea they would send their kids to government schools. China's economic, military and educational weaknesses mean it may never overtake the US. Belarus forced a commercial flight to land in its territory so that they could arrest a journalist.
A Texas judge ruled that the Biden Administration applied racist criteria to government bailouts of restaurants. Evanston, Illinois wanted to give reparations to selected black residents but the program is attracting criticism from all sides. Chicago's Mayor is only granting interviews to black and brown journalists. Five myths about racism and police. The satirical application of social justice to basketball. Almost 50% of Asian background residents of Vancouver report experiencing a "hate incident" in the last year. Pharmacies and grocery stores are closing in San Francisco after penalties for shoplifting were slashed allowing criminals to run rampant.
The US Supreme Court has ruled that police cannot enter homes and seize firearms without a warrant. American politicians flagrantly disregarded due process during the Covid pandemic. After a Washington DC couple had their car stolen, the District of Columbia tried to rob them when they sought to get their car back. A Florida man was fined $30,000 by his municipality for not cutting his grass, with the decision confirmed by a Federal Court.
Apple's privacy controls aren't about protecting consumers but are instead about stealing revenue from Facebook. Florida passed a law that creates punishments for social media platforms that blacklist political candidates, but gave Disney a massive exemption. Twitter banned a Spanish politician for saying "A man cannot get pregnant. A man has no womb or eggs." Bill Gate's image problem goes further than his treatment of women. Rochester's Mayor claimed that the arrest of her husband for possession of cocaine and an illegal firearm was politically motivated.
Economics & Work
American employers are granting substantial pay increases and offering payments for attending interviews with job openings at an all-time high. Excessive unemployment benefits and the willingness to work problem are showing up in the collapsing attendance at job fairs. One-third of American small businesses that were open pre-Covid are still closed. Productivity drives wages higher, not unions.
Biden's plans to massively increase government spending will shift funds away from productive parts of the economy to unproductive spending controlled by politicians and bureaucrats. Five reasons why government programs mostly fail to deliver as promised. Presidents since Reagan have substantially increased government spending, predominantly paid for by higher income earners. Even before Covid, government debt levels had been soaring for over a decade. America is heading toward a debt crisis if it doesn't reign in its spending.
The economic history of the US shows tax rate cuts increase the taxes collected and tax rates increases reduce the taxes collected. When you raise the corporate tax rate, corporates work hard to find loopholes to reduce their taxes. The legal battle over the taxes due from Michael Jackson's estate shows what a mess estate and wealth taxes are. Estonia has gone from being a low income to high income country in less than 30 years by prioritising market based reforms as well as efficient and low taxes.
There's plenty of possibilities for raising productivity if governments would just get out of the way. Supply side economics has delivered greater prosperity so its critics must resort to straw man arguments. Academic economics is increasingly irrelevant, failing to generate bold new ideas in the spirit of Smith, Keynes and Hayek. The EU is lumping Switzerland with greater red tape on its exports in an attempt to force through European standards.
Why the current inflation spike is likely to be transitory, unless monetary policy blows it up. How CPI can be low when the price of goods and services is noticeably increasing. American grocery prices are spiking. The Melbourne Institute's inflation gauge is showing +2.3% for the last year. American banks are so loaded with QE cash they are undertaking record reverse repos with the Fed. The Fed keeps going with QE even though the crisis is over. The ECB is worried about financial stability, excessive debt and irrational exuberance, but won't acknowledge that low interest rates and QE are the primary cause.
An American Federal Court judge has thrown out the national eviction moratorium. What it looks like for small landlords when their tenants refuse to pay and the government blocks evictions. How extended stay motels fill the gap in affordable housing in the US. When GDP per capita increases poverty rates plummet. American consumer income and spending have soared due to enormous government stimulus.
Miscellaneous
A Dutch court has ordered Shell to cut its emissions by 45% by 2030. A hedge fund with a 0.02% holding of Exxon had two directors focussed on climate change added to Exxon's board. Scientists are trialling ways to turn plastics back into oil. China is by far the world's biggest source of greenhouse gas emissions with its per capita emissions now equal to the OECD average. Europe is aiming to cut travel emissions by 90% by encouraging train travel instead of flying. Allowing wild forests to naturally regenerate delivers better environmental outcomes than plantations. Seaweed farms are being used to create food and to reduce pollution.
Denmark's outcomes on social mobility show that even with substantial welfare and educational spending, children from poor families still can't overcome the impacts of bad parenting. The controversial arguments for allowing payments to organ donors. Confectionery company Mars is suing to stop a website selling cannabis infused skittles and gummies. How to get a brand promoted in a film (it's not just about money).
The very long review of evidence that concludes that Covid most likely escaped from a lab. If Covid did leak out from a Wuhan lab, it would be another addition to the long history of deadly lab outbreaks. Scientists and drug companies are facing off over the possible need for annual Covid booster shots. Patents are not the problem for vaccine distribution, there's a lack of key ingredients and production facilities. A tiny portion of Covid sufferers are developing massively enlarged tongues. Trained dogs are more effective at detecting Covid than rapid antigen tests.
The spike in Covid infections in Seychelles after 60% of its population has been vaccinated raises questions about effectiveness of the Chinese vaccine, but data from Indonesia has the Chinese vaccine performing well. Why Israel is doing much better than Seychelles when both have high vaccination rates. A Brazilian town that vaccinated 98% of its population has almost no one in hospital with Covid. Despite early concerns, vaccine take-up has been excellent in the UK with lessons for other countries. Vaccinated Ohio residents get a free entry into a million dollar lottery.
A man was trapped on a glass decked bridge in China after the glass panes fell out. 21 runners died after freezing weather hit an ultra-marathon in China. The horse that won the Kentucky Derby failed a drug test, its trainer has a long history of failed drug tests. 14 interesting facts about human and animal motherhood.
The American aviation regulator is encouraging airlines to weigh customers to have accurate measurements for safety and fuel calculations. Duty Free shops in Korea are putting their best customers on flights to nowhere so they qualify to shop duty free. A British farmer dug up a 20 tonne tank that was lost after World War Two. Cleaners in Italy mistook a modern art display for party rubbish and threw it out. A nineteen year old didn't inspect her new rental accommodation before moving interstate and got herself a place at a retirement village.
........
This article has been prepared for educational purposes and is in no way meant to be a substitute for professional and tailored financial advice. It contains information derived and sourced from a broad list of third parties and has been prepared on the basis that this third party information is accurate. This article expresses the views of the author at a point in time, and such views may change in the future with no obligation on Narrow Road Capital or the author to publicly update these views. Narrow Road Capital advises on and invests in a wide range of securities, including securities linked to the performance of various companies and financial institutions.
---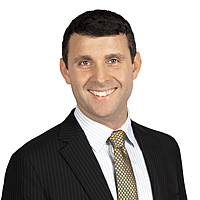 Portfolio Manager
Narrow Road Capital
Narrow Road Capital is a credit manager with a track record of higher returns and lower fees on Australian credit investments. Clients include institutions, not for profits and family offices.
Expertise