Media Worth Consuming – May 2022
---
Top 5 Articles
Allianz will repay investors in its collapsed structured alpha funds over $5 billion after having admitted they lied about the modelled performance of the funds.
The biggest winners of the SPAC craze were investment banks who gorged on fees.
In 1879 the United States offered full conversion of US dollars to gold to anyone who asked, but few accepted as the country had killed off inflation.
As fertiliser costs skyrocket, treated sewage becomes an affordable alternative.
Grubhub offered a free lunch to New Yorkers and its system collapsed under 6,000 orders per minute.
Here's the long list of the most interesting and under the radar articles I came across this month.  
Finance

A fat finger error by Citigroup traders sent Swedish stocks down by 8% in minutes. 15 charts that show the craziness in financial markets this year. Markets are making a bumpy transition from quantitative easing to quantitative tightening but quantitative hedge funds are having their best year since 2008.
The SEC is proposing to making investment managers liable for "negligence" rather than "gross negligence" which could see managers responsible for losses in ordinary market downturns. Private equity firms are threatening to cut off investors if they don't commit capital to new strategies and side funds. Cathie Wood has plenty of critics and poor recent returns, but she hasn't lost any of her conviction for "transformational" stocks.
By normal accounting measurers, Uber continues to lose boatloads of money on its taxi alternative and meal delivery businesses. However Uber isn't alone in suffering, with most of its competitors seeing their share prices down 50-90%. "Growth stocks" that fail to grow revenues and earnings are being punished with a venture capital index down 46% so far this year. Electric vehicle makers are now being judged on their ability to manufacture cars with their shares being trashed as a result. The widespread and deep falls of individual Nasdaq stocks is similar to the Tech Wreck although the index has fared much better this time.
"Stablecoin" Terra collapsed after the interest rate paid on it was cut from 19.5% to 4%, its failure has been likened to Theranos and Enron. Even after Terra's collapse, Tether refuses to provide a detailed list of its assets and isn't planning to appoint a major auditing firm.
US credit markets are getting hit hard as interest rates rise and quantitative tightening starts. Sri Lanka's default is expected to be the first of many amongst emerging economies in the medium term. China's fourth largest property developer has defaulted raising concerns that almost no developers will be able to remain solvent. After reaching $240 in 2020, Austria's century bonds have now fallen below $100. Distressed debt investors have gone two more rounds of beating up each other with dubious asset transfers. Bill Gross's success can be put down to going long duration, long credit and short volatility. Stories from people who cleaned up the mess after Lehman Brothers went bankrupt.
Politics & Culture
The Biden Administration wants to increase funding to the Palestinian Authority even though some funds are being used to pay terrorists, which the US government has declared to be illegal payments. America's baby formula shortage is largely due to government imposed quotas and labelling regulations. Californian laws mandating gender and racial diversity have been struck out as unconstitutional. A British tribunal has ruled that calling a man "bald" constitutes sexual harassment. In heterosexual relationships, women are as likely as men to commit acts of violence against their partners with patterns of attachment and avoidance the best explanation for why this occurs.
Economics & Work
Whilst still hot, the US labour market is showing signs of cooling a little. Some Ukrainians are planning for an economic miracle when its war ends, like Germany had after World War 2. Why governments are wasting taxpayer's money when they build sport stadiums. On a cost-benefit analysis, Australia's Covid policies were a very expensive disaster. Legislation to limit prices and outlaw gouging fails basic economics. Despite often being reported otherwise, imports don't detract from GDP.
An IMF study found that countries that allow greater access to imports experience higher wages, lower costs and higher productivity. The Congressional Budget Office concluded that spending cuts increase GDP and tax increases decrease GDP. Data from Switzerland shows that high income individuals are willing to move within a country to lower their taxes, and that can be a good thing for the country. Could a broad sales tax be used to eliminate income taxes?
Miscellaneous
Oslo is using a data driven optimisation approach to getting the most bang for buck on carbon reduction. Floating solar panels might play a part in the energy sources of the future. A review of the Chinese electric car that sells for under US$5,000. Chip makers are redesigning transistors to drive the next generation of faster and smaller chips. Russia has been hit with an unprecedented wave of cyberattacks by pro-Ukrainian hackers who post large chunks of stolen data online. In hundreds of cases in the US, forensic evidence has been overturned with some labelling it "junk science".
A woman who wrote titles including "how to murder your husband" and "the wrong husband" has been convicted of murdering her husband. The long and bizarre story of fake pro-cyclist Nick Clark. A detailed analysis of how much carbohydrates a professional cyclist needs. The long story of everyman food show host Guy Fieri.  
........
This article has been prepared for educational purposes and is in no way meant to be a substitute for professional and tailored financial advice. It contains information derived and sourced from a broad list of third parties and has been prepared on the basis that this third party information is accurate. This article expresses the views of the author at a point in time, and such views may change in the future with no obligation on Narrow Road Capital or the author to publicly update these views. Narrow Road Capital advises on and invests in a wide range of securities, including securities linked to the performance of various companies and financial institutions.
---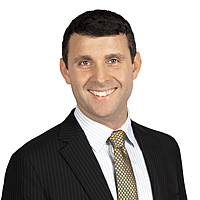 Portfolio Manager
Narrow Road Capital
Narrow Road Capital is a credit manager with a track record of higher returns and lower fees on Australian credit investments. Clients include institutions, not for profits and family offices.
Expertise