Media Worth Consuming – November 2018
---
Private equity has added zero alpha over the S&P 500 over the last decade. Top quartile private equity funds have very low persistence in their performance. October was the worst month for hedge funds in 7 years; a wave of redemptions is likely to lie ahead. A prominent venture capital investor has called the industry a Ponzi scheme. The bizarre video of a hedge fund CEO apologising for destroying his client's investments. One of Buffet's greatest investment attributes is quickly passing on deals that don't fit his circle of competence. Institutional investors would never have invested with Warren Buffett.
More than 20% of stocks on the New York Stock Exchange have fallen by more than 40% from their peak this year. The momentum factor is easy to find but hard to implement profitably. The little known firms that keep ETF and option markets liquid. US fast food chains are turning to whole business securitisation to lower their funding costs. Most of the maths used in finance is sales maths.
The Australian securities regulator admits it does not know how to deter misconduct. Sentences for white collar crime used to be tough, now they are a joke. All ways of charging advice fees carry a conflict of interest. Wells Fargo argues shareholders can't sue them because they should have known the bank was lying. The bank also made a calculation error that saw 500 families lose their homes. The predatory lender using false documents and the New York court system to seize creditor's assets. Individual investors in America are buying defaulted loans. French authorities seized a Ryanair plane as security for €525,000 in debts.
If the ECB stops buying Italian government bonds who will take their place? Greek banks are in trouble again, with the country proposing a bad bank using deferred tax credits as collateral. A former treasurer of Venezuela admits to taking $1 billion in bribes. 22% of China's urban housing is vacant. A Chinese pork producer was so strapped for cash it paid bondholders with ham. Bitcoin miners are bailing out after the price slump, which is greater than any other "currency" except Venezuela. US congress is considering bailing out insolvent multi-employer pension plans.
Politics & Culture
The New York Times published a bogus video story about China's healthcare system. The greatest threat to journalism is the replacement of neutral reporting with opinion. Why you should care about the Julian Assange case. If you want to jail Assange then Zuckerberg should join him. The battle for free speech is now mostly against corporations not the government. There are consequences for businesses that de-platform controversial opinions. In a world awash with the victimhood mentality, we need more gratitude.
China blocks an American family from exiting its country as collateral for their fugitive relative. The Chinese securities regulator is telling economists to stick to the Communist party line. The war between Google staff and its leadership over China. China shut down an art exhibition in Hong Kong that featured drawings of Winnie the Pooh and President Xi. The country has also forced the closure of all the bookstores in Hong Kong that were selling books it didn't like. New Zealand has called out China for interfering in its country and spying on its citizens.
Another Saudi journalist was killed whilst in detention. Trump's support of Saudi Arabia is a continuation of America's hypocritical foreign policy. There's widespread rorting of aid sent to Afghanistan.
When it comes to charity, Republicans give with their own money while Democrats give with other people's money. Christine Blasey Ford is set to make millions from accusing Brett Kavanaugh. Nevada elects a dead brothel owner to the House of Representatives. The push is on for Beto O'Rourke as the Democrat's Presidential nominee. America's most popular Governor is a quiet and pragmatic Republican who works both sides of the aisle. Wisconsin voters sacked their governor after he created the awful Foxconn corporate welfare package.
There's no such thing as "her truth" or "his truth", only the truth. It's gender versus experience in the race to be the ECB's head banking supervisor. American girl scouts are suing boy scouts over use of the word "scouts". West Australian liberals ask actors to sign a ridiculous non-compete agreement. A West Australian couple wins $1.1 million in damages after police tasered them for no reason and fabricated evidence to cover it up. The story of a homeless man buying petrol for a woman was a fraud.
Economics & Work
Contrary to popular opinion, America's poor have seen substantial growth in their spending capacity. When measured correctly, the American poverty rate is 2.8%. For happiness, work is better than money. Healthcare costs are eating America. Eliminating student debt would be a very regressive welfare initiative. 850 Manhattan residents receive farm subsidies. Amazon games US states into offering incentives for its expansion project.
You know the economy is hot when you are offered a job after a single phone interview. American fast food restaurants are turning to seniors to fill vacancies. Should the government subsidise work rather than unemployment? Improved economic opportunities reduce crime, particularly drug crime.
Miscellaneous
Everybody wants to train with Israel's counter-terrorism unit and learn from its extensive combat experience. 12 business lessons from Anthony Bourdain. The 5 steps to recruiting and maintaining a spy. 8 ways to respond if your boss steals your work. Why people waste money on unnecessary purchases. A high income couple explains how they have gotten stuck in a debt trap.
LED lights are a game changer for indoor agriculture. Formula E racing is helping Tesla's competitors to catch up. Bring back the biff – black Friday edition. A food magazine editor was sacked for making a joke about vegans. An Irish soccer team faked the death of a player to avoid a match. South Koreans like to stay in a mock prison to escape from work pressures.
---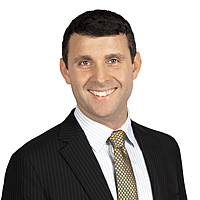 Portfolio Manager
Narrow Road Capital
Narrow Road Capital is a credit manager with a track record of higher returns and lower fees on Australian credit investments. Clients include institutions, not for profits and family offices.
Expertise