Media Worth Consuming – October 2020
---
A monthly wrap-up of interesting and informative media on finance, economics, politics and society that you might have missed.

Finance
Small fund managers are delivering higher returns than their larger peers, but institutions continue to allocate to larger managers. Beauty parades for investment managers mostly deliver bad outcomes as capital allocators often deliberately exclude managers they don't have a strong personal connection with. A German study found that the momentum factor is barely profitable and any outperformance might be only compensation for extra risk.
European banks are holding little capital against home mortgages. America's big banks continue to see strong deposit growth but no loan growth. Chinese and Western lenders are facing off over debts owed by African nations. Money market funds have had to cut their fees so they don't deliver negative returns. After adjusting for inflation, $31 trillion of public debt has a negative yield.
The ascendancy of big tech stocks isn't guaranteed. Venture capital returns would be far less volatile if managers and investors diversified. The recent tech rally is still well short of the craziness of the tech wreck era. Sentiment against Exxon is so bad, it might be time to buy.
American companies are using gaping holes in lender protections to play lenders off against each other. This crisis, American lenders providing leverage loans have loosened covenants further even though covenant light structures have led to unsecured bond recovery rates averaging close to zero this year. Some nearly bankrupt companies have been getting one last roll of the dice from high yield markets. S&P and Moody's haven't downgraded CLO tranches when their methodology says they should have. Europe is flooded with liquidity, leading to heavily oversubscribed debt issues.
Goldman Sachs has racked up $5 billion in fines for the 1MDB scandal and is seeking to clawback $174 million in bonuses from current and former employees. Two credit rating agencies have been fined for conflict of interest and rating shopping failures. EY is happy to audit higher risk companies and keeps getting caught up in frauds as a result. The JP Morgan metals case is a battle over what is illegal spoofing and what is allowable bluffing. Multinational businesses are whining that Mexico won't let them dodge paying their taxes anymore. The Pope repeatedly criticises capitalism whilst his treasury bets on financial derivatives. The University of California claimed their investment portfolio was "fossil free" whilst continuing to own and invest in oil exploration, production and infrastructure assets.
Politics & Culture
Since the 2016 election, Republicans have added more registered voters than Democrats, a statistic that has historically been a good predictor of vote swings. Just like last time around, only one major polling firm is seeing Trump ahead but they were only major polling firm to call it right last time. Black and Latino voters appear to have shifted towards Trump over the last four years. Facebook and Twitter tried to ban a story about alleged corruption involving Joe Biden but ended up making it the biggest news of the week. Joe Biden's son has a resume full of jobs linked to his Father's connections. Both Trump and Biden plan to leave future generations with an enormous bill.
America's founders wanted government to advance and protect people's liberties, not restrict them. Does being in government corrupt people or are corrupt people attracted to government? San Francisco stores are closing as no one will stop shoplifters. Seattle's public service is implementing actual segregation and racism to deal with perceived racism. Some thoughts on how to understand the political left.
A UK Council with a £22 million per year budget, borrowed £1.17 billion to go on a commercial property binge and now is at risk of defaulting on its loans. UK taxpayers will pick up the bill for the government's disastrous business lending program. A Californian university spent over $800,000 in legal fees trying to shutdown a satirical student newspaper that received a measly $450 in funding. A US Federal Court has ruled against a school that painted over a student's portrait of Trump. Facebook threatened legal action to get a website critical of it shutdown. The world is heading towards a dog's breakfast of internet censorship laws.
The BBC is struggling to reduce its left wing bias and could lose its funding if it doesn't. Instagram has banned QAnon accounts but is happy for Antifa and ISIS accounts to remain. NBA ratings have fallen substantially this year so BLM messaging is going to be cut back next year. Chicago is a remarkably interesting case study on race, poverty and crime. France has legal protections allowing criticism of religion, but those who criticise Islam find the law is of little help. The USA Today published an 800 word article fact checking a clearly satirical article from a well known satirical website.
Chinese censorship is washing through professional sports teams in the West. YouTube is throttling videos that criticise the CCP for its treatment of the Uyghur population. Chinese TV showed the vice presidential debate but cut out the section where Mike Pence criticised China for its handling of Covid. How a Chinese invasion of Taiwan could play out.
Economics & Work
The Fed says it is concerned about moral hazard, but it is happy to make it a reality. The Fed has given up being independent and has embraced MMT. Six myths of MMT debunked. Why MMT also has left leaning critics. Turkey is giving MMT a red hot go and it has a collapsing currency to prove it. Venezuela is about print a batch of 100,000 Bolivar notes which are worth US$0.23. The best for (Stephanie Kelton) and against (Erik Townsend) podcast I've heard on MMT (skip to 14 minutes in). Keynesian spending policies have a long history of failing to deliver but that doesn't stop politicians or economists from advocating them. The 1920/21 depression shows us how to get out of our current economic mess, but politicians and most economists refuse to study it.
China's central bank deserves much of the blame for the country's property bubble. As emerging nations age, they may see their cost of labour increase generating greater global inflation. The pandemic has seen inflation rise for things people want more and fall for things they now want less. Inflation targeting is a stupid policy creating debt and asset price bubbles. The ECB is claiming that more debt will work this time, even though it has consistently failed before. The IMF is advocating economic policies that have a history of failing. 10 ways that low interest rates hinder economic growth. A departing senior economist from the RBA criticised its wilful ignorance of evidence in its decision making.
Economists find that average students make a lot more money if they study economics. Most modern economics is more about story telling than data. Well taught economics is of great value in bringing clarity of thought and action. Few economists spend time finding solutions to the major productivity problems. This year's winners of Sveriges Riksbank Prize in Economic Sciences developed practical ways to deal with complex auctions.
Switzerland's balanced budget rule forces its government to focus on the quality and necessity of government spending, thus boosting economic growth. Ronald Reagan cut the tax rate for the highest income earners and the amount of tax collected from them soared. 6 basic lessons on taxation from history. The best cure for poverty is capitalism.
The number of American businesses started this year has jumped due to a combination of creative destruction, opportunity and necessity. Trump's tariffs haven't increased American manufacturing jobs but they have increased consumer prices. Trump's tax cuts have moved America up the tax competitiveness rankings. Hedge fund manager Joel Greenblatt has started charter schools for poor kids that outperform schools for rich kids. What does an experiment on mice have to do with welfare? Contrary to the commonly cited myth, American median incomes have grown well over the long term.
Miscellaneous
A profile of Matt Levine, the writer who explains the crazy stuff that happens in finance. ZeroHedge is a mix of financial analysis, permabear content, conspiracy theories and click bait that is either loathed or loved. How a joke website receives serious requests from people wanting to hire a hitman, then passes them on to police. The mysterious "Havana Syndrome" seems to be a case of Russian intelligence agents attacking their American counterparts.
Punter's poker machine losses have close to doubled since Covid began. The economics of vending machines. Online advertising doesn't work but corporates continue to pay for it. Airline loyalty programs are hugely profitable for airlines, with consumers the losers. The people you call when your spreadsheets go wrong.
13 questions Google asks to figure out who its best leaders are. Why people are less happy when they have become more comfortable and three things you can do about it. The inability to replicate many famous scientific studies shows that science isn't always free of biases and politics. South Australia will soon start using renewable hydrogen for industrial and residential activities. California talks a big game on renewable power, but Texas generates 2.5 times as much wind and solar power. Two studies have found evidence of either water or ice on the moon.
Thousands of scientist and doctors have signed the Barrington Declaration, which calls on governments to take measured steps to deal with Covid citing the negative consequences of restrictions and lockdowns. However, the declaration has its critics with many signing the John Snow memorandum. The US has had its first case of Covid reinfection. America's Covid problem is made worse by its obesity problem. Covid lockdowns and politics have shown that America is no longer the land of the free. The WHO has reversed its position and now encourages governments not to lockdown their people. Covid seems to be travelling the world on food packaging.
A British wildlife sanctuary has had to separate five parrots for swearing at patrons. Romanians living in the village of Deveselu liked a mayor so much, they voted him back in ten days after he died. A Greek navy minesweeper took on a container ship and end up cut in two. A New York restaurant mixed up bottles of wine costing $18 and $2,000 but the drinkers didn't notice. An American rapper boasted about defrauding unemployment benefits in a video and was promptly arrested. Kazakhstan has jumped on the Borat bandwagon in its tourism advertisements. 
Not already a Livewire member?
Sign up today to get free access to investment ideas and strategies from Australia's leading investors.
---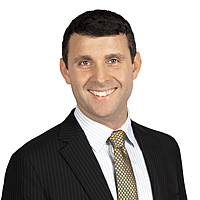 Portfolio Manager
Narrow Road Capital
Narrow Road Capital is a credit manager with a track record of higher returns and lower fees on Australian credit investments. Clients include institutions, not for profits and family offices.
Expertise