Media Worth Consuming – September 2022
---
Top 8 Articles
The Federal Reserve bears some responsibility for the current economic problems because it was too loose in the past, not because it is normalising monetary policy now. A Kansas Fed paper pointedly acknowledges that the US Fed can't control inflation if the government is spending like a drunken sailor.
Don't blame capitalism for the inflation spike, it is awful government policy that has caused inflation with basic economics showing why the current bout of inflation isn't a surprise. Recent history has shown that once inflation tops 5%, it takes years to get back to 2%.
How UK pension funds that should have been immune to asset price changes ended up getting margin calls that led to the Bank of England's intervention in the bond market. Even after the intervention, some UK pension funds continue to sell assets to deal with margin calls.
An Idaho woman called the cops because an eight year old was selling cookies door to door but when the police arrived they bought all the cookies.
Finance
The US Conference Board's leading economic indicators point to recession having begun in January with the negative results continuing since then. FedEx predicted a global recession as part of its latest quarterly report.
Over half of US leveraged loan borrowers are rated B or B-, setting up for a wave of restructurings in the next major downturn, however US high yield bonds aren't pricing in much of a recession risk. In early September, global bonds qualified as being in a bear market, down more than 20% from their peak. Student and mortgage loan forbearance, rent moratoriums and government stimulus have inflated credit ratings for the financially weakest Americans.
China's debt problems could drag down its governments and the emerging economies it has lent to. Many of China's state owned enterprises will need bailouts or bankruptcy to survive. Evergrande's headquarters in Hong Kong has been repossessed by lenders.
Whilst some Chinese borrowers are skipping payments on their home loans, others are cashing in wealth management products and using the proceeds to pay down their home loans. Chinese police arrested 234 people over a $5.8 billion bank scam that involved four rural banks, with the government to bailout losses up to $72,000 per person. KPMG is being sued over an audit of a Chinese company that collapsed amid allegations of brazen fraud.
A small US brokerage firm has overseen a string of microcap IPOs that soared on opening then crashed in the months after. Market manipulation charges have been laid over the $100 million New Jersey deli. A study of crypto exchanges found that around half of Bitcoin trades are likely to be fake. As energy prices skyrocket, European energy traders are being hit with mega margin calls.
A long and skeptical review of ESG processes. More research has found that some private equity managers are inflating fund valuations ahead of marketing rounds. The hedge fund manager who targets Ponzi schemes, bubbles and manias. An interview with Boaz Weinstein covering tail hedging and credit default swaps.
Politics & culture
How Xi Jinping gained and consolidated power, but is now facing increasing rebellion by party insiders and regular Chinese. Unemployment in China is rapidly rising. Five Hong Kong speech therapists have been sentenced to two years jail for writing children's books that portrayed the Chinese Government as wolves preying on sheep. China is buying Russian gas and selling it to Europe for a healthy premium. Another Russian executive that criticised the Ukraine war has died in mysterious circumstances. Some Afghans welcomed the Taliban back as their tax system was seen as much simpler and fairer than the former government.
A study of US cities found a strong correlation between high levels of crime and lower economic growth. Several US states plan to tax residents on their student loan forgiveness. The new UK government has started on the tax cuts and deregulation that were key to Brexit, now it needs to cut spending as well. The French government is working on a scheme to lease electric vehicles to citizens for €100 per month, with taxpayers to cover the rest of the cost.
To deal with declining numbers in its armed services, Switzerland is considering mandatory military service for women. How anti-white racism became widely accepted amongst academia. American colleges are dropping their entry standards in order to increase diversity.
Americans are asking why Donald Trump's house was raided after Hillary Clinton went uncharged for mishandling classified information and destroying evidence subject to a subpoena. An explanation of Trump's property valuation lawsuit. The White House is dodging questions on why unvaccinated migrants are allowed to stay but unvaccinated tennis players are denied entry.
Economics & work
The US labour market is still red hot, with laid off workers quickly finding alternative and often better paying jobs. Excessive pandemic stimulus programs are holding back some Americans from re-joining the workforce even though there is a surplus of jobs. The 23% "gender wage gap" is largely explained by men working more hours, taking fewer career breaks and choosing higher paying occupations.
A detailed explanation of why housing is unaffordable. Australia's 1 million unoccupied homes are mostly holiday houses and properties in between residents or owners.
The development of free markets over the last 200 years has ushered in an era of superabundance that has allowed people to earn far more and work much less. It's no accident that Switzerland has the lowest taxes and highest GDP per capita of the major European economies. When it comes to economics, fascists and socialists strongly agree that government should dominate the private sector.
We don't fully understand how the enormous addition of liquidity by central banks changed the financial system and we don't really know what the withdrawal of this liquidity will lead to. What quantitative tightening will do to the Fed's balance sheet. Central bank liquidity growth has shown a strong correlation with wealth growth. Savers used to earn a return higher than inflation, but not anymore.
Miscellaneous
Three studies point to Covid spreading in Brazil, France and Italy before the December 2019 outbreak in China. Will governments and insurers be willing to pay $2.8 million for a drug that is life saving for those with a rare disorder? High potency marijuana is becoming the new oxycontin. Norwegian Tesla owners have gone on a hunger strike over vehicle defects and poor customer service. How to make your own bacon. 
........
This article has been prepared for educational purposes and is in no way meant to be a substitute for professional and tailored financial advice. It contains information derived and sourced from a broad list of third parties and has been prepared on the basis that this third party information is accurate. This article expresses the views of the author at a point in time, and such views may change in the future with no obligation on Narrow Road Capital or the author to publicly update these views. Narrow Road Capital advises on and invests in a wide range of securities, including securities linked to the performance of various companies and financial institutions.
---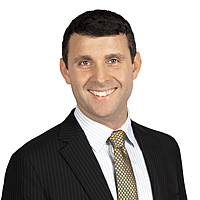 Portfolio Manager
Narrow Road Capital
Narrow Road Capital is a credit manager with a track record of higher returns and lower fees on Australian credit investments. Clients include institutions, not for profits and family offices.
Expertise