Media worth consuming: your monthly wrap
---
A monthly wrap-up of interesting and informative media on finance, economics, politics and society that you might have missed. 

US equity markets smashed the record for the most option trades in a week. US margin debt is back to record highs. When people are making money this easily on stocks it rarely ends well. Global money supply increased from $80.7 trillion to $94.8 trillion this year.
There's still plenty of emerging market countries carrying excessive debt loads, but some see the sector as good value. Investors are desperately chasing yield in American state and local government debt. Only 14.9% of global bonds yield more than 2%. The argument to replace low yielding long duration bonds with a mix of cash and alternative credit. Pension funds are scrambling to avoid negative returns on their cash holdings. Europe's banks are increasing their fees to offset the cost of negative interest rates.
Private equity firms are using bullish high yield debt conditions to cash in via dividend recapitalisations. Europe is following the US trend of ever weaker covenants on high yield debt. Japan's Aiful sold sub-investment grade rated bonds with a coupon of just 1%. 20 charts that show the strange things that happened in debt markets in 2020. A background on credit ratings in China. Three big UK retail chains went bankrupt in a week.
Short sellers are finding juicy targets in the SPAC boom. Tesla's market capitalisation is now the same as Toyota, VW, Daimler and four other major car makers combined. How short sellers get rewarded for their work without having to risk their own capital. The US government is finally cracking down on Chinese firms with US listings that refuse to meet audit standards.
How nine traders at a small firm made $660 million on oil futures when the price went negative. The story of a hedge fund that went all-in on shorting American malls. Ensemble active management is handily beating passive benchmarks. Private equity managers are good at timing when to raise new funds to match when their old funds are showing peak performance. A profile of the man who invests where markets end.
Politics & Culture
America's latest stimulus gives money to people who don't need it rather than targeting the unemployed, including dead people and foreign citizens. American taxpayers are handing over $468,750 per employee to airlines in the latest bailout even though bankruptcy has been shown to work well for them. Some of the bizarre things the US government wasted $54.7 billion on in 2020. Forgiving student loans is effectively a taxpayer handout to the wealthy and would encourage future students to overpay for college and obtain useless degrees.
In legalising marijuana, US states have created a boom in government corruption. New York and San Francisco are losing their highest taxpayers to Texas and Florida. Seattle City Council is considering making poverty a legally acceptable excuse for committing a raft of misdemeanours. In America, the police steal more than the burglars. Why is stealing rent ok but stealing groceries isn't? How America tortured and killed its conscientious objectors during World War One.
In echoes of the James Damore case, Google is alleged to have fired an employee for claiming that artificial intelligence software makes racist decisions. New York state is forcing racist and unconstitutional practices on to businesses that supply it with goods and services. Researchers are finding that anti-bias training often increases the biases of participants. The Time's Up organisation spent less than 10% of the donations it received on helping women with their legal issues. Twitter's censorship of right wing views has given its competitor Parler an opportunity to steal away users, frustrating left wing opponents who want free speech curtailed.
A Chinese spy had a romantic relationship and raised funds for an American congressman and member of the House Intelligence Committee. The Chinese government is using HSBC to freeze the bank accounts of pro-democracy Hong Kong residents. China has jailed a reporter for four years for covering the Covid outbreak. The Chinese government's selfish behaviour and amateur diplomacy has managed to upset even the Europeans. Apple and Nike say they care about human rights but are opposing efforts to stop forced labour of China's Uyghurs. China's cotton harvest is tainted by forced labour. China's fishing fleets routinely flout international law.
The shocking thing about the US Supreme Court's decision on allowing churches to stay open was that four judges think that movie theatres and casinos won't spread the virus but churches will. Hours after voting to ban restaurant dining and calling it "a most dangerous situation", an LA councillor dined out at a restaurant. A Chicago city councillor has been defying the city's ban on dining by keeping his own restaurant open. A Canadian man has been charged with trespassing on his own property after opening his restaurant during a lockdown. If political leaders want citizens to take Covid seriously they need to stop being hypocrites. The arguments for civil disobedience against hypocritical politicians. Americans are rebelling against lockdown orders, even in Beverley Hills.
Trump promised to drain the swamp, but his tariffs led to its growth as politicians lobbied for exemptions for favoured businesses. Trump's "tax cuts for the rich" shifted more of the overall tax burden onto the wealthy and high income earners. Could Trump pardon Snowden and Assange? A Texas politician offered a $1m bounty for evidence of voter fraud but is refusing to pay up after supporters of his party were charged for it.
The FBI's investigation into the Russian collusion conspiracy theory was biased and based on information long known to be false. The Great Reset isn't a conspiracy theory, it's a transparent effort by the Davos set to strip power from shareholders and citizens. The US media lauded Joe Biden's selection of an all-female media team ignoring that Trump and Pence both have all-female media teams.
Economics & Work
Politicians ignored Keynesian and monetarist advice in the 1920/21 US depression and the economy roared higher. Those hoping for another roaring 20's this century are ignoring that the starting position is very different. The economic impacts of this recession are very different from the 1918 pandemic. When Italy reduced its heavy regulatory burden, GDP and employment grew.
Walter Williams suffered great discrimination from people, but his work as an economist showed that it was government actions that cause the most suffering. 30 quotes from Walter Williams on liberty, rights and government. Seven ways governments increase poverty. There's a big difference between creating the opportunity to get out of poverty and "addressing inequality". Los Angeles is building tiny homes costing $130,000 to reduce homelessness. Subsidised housing is a government solution to a government problem, not an example of market failure.
The failure to create inflation by printing money in the last decade has allowed MMT to flourish. Five reasons inflation could be higher than expected in 2021. There's no reason for central banks to chase inflation, unless they are aiming to worsen wealth inequality. Central bank bond buying is strangling Europe's bond market, just like Japan. Portugal's 10 year government bond yields have gone sub zero. The BIS rubbishes calls by France and Italy to cancel their bonds bought in QE programs.
Miscellaneous
The ten biggest Ponzi schemes of all time. An Adelaide "Christmas Village" was shut down after complaints that it was the "Fyre Festival for kids". An Auckland crowd got violent after an event that promoted it was going to give away $100,000 in cash gave away coupons instead. Software engineers are fighting back against Tesla when it shuts down the software on their cars. Shipping magnates have been abandoning their ships and leaving crews stranded. Another Australian celebrity chef stiffs his creditors and Australian taxpayers. Chinese steel mills are asking Australian miners for help as they get hit with higher iron ore and coal prices.
Millions have died of Covid since January, when Moderna's vaccine was ready. A list of less often mentioned victims of Covid. San Francisco has seen more than three times as many people die from drug overdoses than Covid this year. When measured in years of life lost, Covid is less lethal than the flu, suicide and accidents. The media is saying American hospitals are full of Covid patients but a hospital CEO rejected that claim. Dr Fauci has finally accepted the clear scientific evidence and advised against school closures. Covid has provided a major boost to home schooling and private schools in America.
Denmark culled and buried millions of minks over Covid concerns, but the minks wouldn't stay buried in an effect dubbed "zombie minks". Governments are blindly shutting down businesses that have had caused little Covid spread. A new Jersey gym owner has racked up over $1 million in fines for staying open during Covid lockdowns. An Irish man has been sentenced to two months in jail for failing to properly wear a mask. 74% of residents of New Jersey contacted by Covid tracers aren't co-operating.
Small nuclear reactors are being used to split hydrogen from water. Toyota is working on an electric car with a 500km range and 10 minute charge time. The top five corporate climate change pretenders. Commercial airlines are having regular problems with toxic air filling the cabin from known design faults. China is claiming to have invented a supercomputer 10 billion times faster than Google's quantum prototype.
2020 might be the worst year in your lifetime, but it has nothing on the worst years in human history. How people in different countries spend their 24 hours a day. The funny translations of what capital allocators and consultants really mean when they use common phrases. Atlantic City is auctioning the right to blow up the Trump Casino.
Not already a Livewire member?
Sign up today to get free access to investment ideas and strategies from Australia's leading investors.
........
This article has been prepared for educational purposes and is in no way meant to be a substitute for professional and tailored financial advice. It contains information derived and sourced from a broad list of third parties and has been prepared on the basis that this third party information is accurate. This article expresses the views of the author at a point in time, and such views may change in the future with no obligation on Narrow Road Capital or the author to publicly update these views. Narrow Road Capital advises on and invests in a wide range of securities, including securities linked to the performance of various companies and financial institutions.
---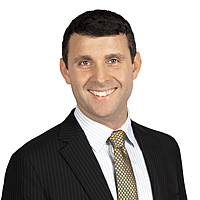 Portfolio Manager
Narrow Road Capital
Narrow Road Capital is a credit manager with a track record of higher returns and lower fees on Australian credit investments. Clients include institutions, not for profits and family offices.
Expertise