Most likely to maim: 3 asset classes to avoid
---
Getting the proportions right when preparing a recipe is more important than the precise provenance of the ingredients. And it's just the same with portfolio construction: it's more important to get the asset allocation right than the stock selection.

And with big moves across asset classes last year, we wanted to find out which assets may have passed their best-before date before the year gets cooking. 
So, we asked Charlie Jamieson from Jamieson Coote Bonds, Jay Sivapalan at Janus Henderson, and Tim Toohey from Yarra Capital to nominate the one asset class most likely to deliver a negative result in 2020, and to explain why. 
Watch the short video, or read the transcript, to find out which asset classes are most likely to maim investors this year. 
Avoiding losses is fundamental to generating a return. So we asked three experts which asset class is most likely to burn investors next year? 
What's the one asset class most likely to deliver a negative result next year?
"We think the Australian dollar. We're actually still quite bearish on the Australian dollar. Part of the reason being the RBA have still got more to go and whether it will do QE or not here it will certainly be the source of huge debate in the middle of the back half of next year. Just the debate alone will keep pressure on the currency, but I think what's interesting to us is that in all of this optimism and risk on that we've experienced over say September, October, the Aussie dollar really hasn't got off the canvas at all. It's had a little bit of a rally, but given it's a reflationary type currency it's trading very, very poorly, so we still think that the ultimate theme has more to play out and it will be lower over the next year".
"When we reflect on the low yield environment one of the things that's occurred in terms of asset location is a lot of money's moved into bond proxies, if you like. We think some of those are well supported, but there are others where the earnings may not be as stable and therefore may not be well supported. One area is high dividend-paying stocks. We think that's an area that's set up for disappointment in 2020".
"Globally bonds, in particularly US bonds. Multiple reasons, we see inflation that's been running above 2% now since March 2018, there's scope for that to continue to move higher, but it's really the reappraisal of where they are in the growth cycle and we think the US is bottoming out, and actually re-accelerating at the moment. There are strong reasons to believe that as we move into that environment that bonds are going to be the biggest under-performer of all the asset classes". 
The single biggest driver of markets in 2020
If you missed it we also asked Charlie, Jay and Tim what the RBA's next move might be and took the opportunity to also get their thoughts on the trajectories of both the Aussie Dollar and US rates in the single biggest driver of markets in 2020. 
3 defining forces of markets this year
If a picture tells you a thousand words, a good chart tells you a million. The challenge is in knowing which charts matter most for investors today. So, we also asked the guys to nominate their chart for 2020 and to explain why it's so important for investors today, in  3 defining forces of markets this year
---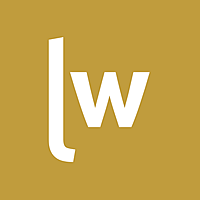 Livewire Exclusive brings you exclusive content from a wide range of leading fund managers and investment professionals.
Expertise