PolyNovo - CSIRO-developed technology hits the big time
---
Sometimes on ASX it takes a while for the market to catch on to how big a Life Sciences breakthrough can be. Looking at PolyNovo's chart you'll see that stock peaked on 16 February and has been more or less flat since then. The February peak had to do with FDA approval of BTM, a wound dressing designed for use in full-thickness wounds and burns where the dermal structure has been seriously damaged. BTM was only the first fruits of a CSIRO-developed technology called NovoSorb, which allows the creation of biodegradable polymers. The medical uses of NovoSorb are legion and PolyNovo has plans for it in hernia and pelvic floor repair as well as breast reconstruction and augmentation, potentially leading to a string of product approvals over the next five years. Meantime BTM's FDA approval is only for surgical wounds. The full thickness burns study, funded by America's Biomedical Advanced Research and Development Authority, is still coming. And take a look at PolyNovo's 25 July announcement about the use of BTM to transplant islet cells into Type 1 diabetics.
---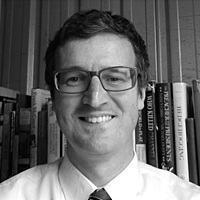 Founder and Senior Analyst
Pitt Street Research and NDF Research
I am an equity research professional who worked in stockbroking from 2001 to 2015. After 15 months doing investor relations I returned to equity research with the founding of NDF Research. With Marc Kennis I founded Pitt Street Research in July 2018.