Australian corporates feeling the pinch
---
Market liquidity and company profits are the twin engines of a bull market. So with liquidity draining, will profit growth be enough to sustain the market? We asked David Poppenbeek from K2 Asset Management for his view on company profits in a recent discussion, and came away with reason for caution.

The resource sector has been keeping the dream alive, but has this just been due to temporary factors? And what lies ahead for the banks and industrials? Poppenbeek, who has the 40% of the fund in cash at present, cautions:
"We think that the profit outlook is really challenged. We think that we have to consider that this may not change in the near term".
Hear his full view below, and thoughts on how to proceed.
Transcript
Our outlook for Australian profits in a word is, 'challenged'. We think about the Australian equity market in three major components. We look at resources. We look at banks. And we look at industrials.
When you look at resources, the bright light for the equity market at the moment, mainly because commodity prices have rebounded quite strongly this year, but that's mainly because of supply constraints particularly with iron ore.
On the volume side of things: not so good. Global trade is challenged. Trade frictions are real, and volumes are falling. There's little doubt about that, so when we think about the outlook for resources it's difficult to project, so we think it's a challenge.
When we think about the banks, well we've just had the Royal Commission Final Report lodged. Again, there's little doubt that the major banks are going to have to adapt their business models to the Royal Commission. They will be able to charge less fees. They're going to have probably less volume because consumers want less debt. Their costs are probably going to go up, and we've got to question how they're bad and doubtful debt landscape is going to be over the coming 12 months, or so.
We've also got to think about the state of the property market for the banks. Now, we've had 16 consecutive monthly declines in national property prices, and that's actually more than we've seen at any point in time since really financial deregulation back in the '80s.
So when we think about general household activity, household activity is ... They're very hesitant, hesitant to buy a new car, hesitant to take out a new loan, hesitant to buy major items. That's probably no surprise given where we are in the economic cycle, but probably more importantly, where we are in the political cycle. We don't know how policies are going to play out. We don't know who's going to win the election. But, what we know is that, that uncertainty is creating less activity.
When we think about the industrial companies, the consumer is tapering their activity, and ultimately that's going to flow into less profits.
When we think about the whole Australian equity market, we think that the profit outlook is really challenged. We think that we have to consider that this may not change in the near term.
So we shouldn't be surprised that the Australian dollar today is as low as what it was during the GFC. We shouldn't be all that surprised that the Australian 10 year bond yield has now gone below 2%.
Things are difficult. We think that it is the time to be patient, and we think it is the time to be cautious. 
Never miss an exclusive
Stay up to date with the latest Livewire content by hitting the 'follow' button below and you'll be notified every time we post a wire.
In addition to identifying undervalued stocks, K2 has the ability to actively manage equity market exposure and currency exposure as well as having the ability to short sell. To find out more, hit the contact button below or visit their website for more information.

---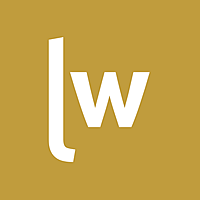 Livewire Exclusive brings you exclusive content from a wide range of leading fund managers and investment professionals.
Expertise