Really bullish, there's more to go in the reflation rally
---
A powerful shift rocked markets as the maligned value index rallied 17% in November, leaving the growth index in its wake. The move ignited animal spirits of value disciples, snapping a multi-year trend that has been blown by the tailwind of falling interest rates. 
James Gerrish from Market Matters says that mean reversion accounts for some of the recent surge, however, he also believes there will be an enduring rotation towards economically sensitive companies in 2021 and beyond. 
"I'm really bullish on the reflationary trade. I think there's a lot of instances to show that certain sectors, like resources, are going to do very well over the next few years." 
In this wire, Gerrish explains how he is thinking about structural vs transient winners for 2021, why he remains optimistic on selective tech stocks and highlights four key areas that provide good exposure to the reflation rally.

Get regular market updates
Market Matters writes a straight-talking, concise, twice daily note about their experiences, the stocks they like, the stocks they don't, the themes that you should be across and the risks as they see them. Click here for your free trial.
Edited Transcript
Q. What does the rotation from growth to value mean for investors?
The big concept that everyone's talking about, and I think it's a really valid one, is the concept of the movement out of growth-orientated stocks into value-orientated stocks. From a portfolio positioning point of view, we've embraced that. We're very much skewed towards the reflationary trade, but I don't think that the growth side of the story is completely dead. I just think it's going to go through a tougher time as we go into 2021 and beyond. So, we've looked at getting exposure to those reflationary areas of the market. Inflation expectations are really starting to ratchet up. We're seeing that through the longer end of the interest rate curve. So, we're bullish resources, we're bullish the associated mining services companies. We're overweight energy in our portfolios and I think, for the first time in the last couple of years, I think the banking space is looking a lot better than it has done.
That's four key areas that we're quite overweight in our portfolios.
Is this rotation permanent?
I don't think it's a permanent shift. There's been a massive outperformance of growth over value over a number of years. So, I think we're going to see a little bit of mean reversion in terms of that trend. If you use a sailing analogy, the growth sectors had a pretty strong wind behind it over the last couple of years. I think now that shifted to a bit of a breeze on the nose. In those tougher operating conditions, some companies will beat into the tougher conditions, others won't. So, I don't think growth is dead per se. That's a pretty large sweeping statement, but I think you've got to be really conscious of understanding the structural changes in particular areas of the market on particular stocks.
Take a company like Ansell (ASX:ANN), for instance, so that makes gloves, et cetera. They've had a short-term boost around the vaccine, but that's not going to be a lasting structural change. If I think about other areas of the markets, so online retail really springs to mind. So, that's obviously had a really strong, positive short-term influence from COVID, our movement to buying things online. But I think on the other side of the ledger it has forced bricks and mortar retail to consider online. So, they've had to do that for their survival. So going forward, you're going to have a more competitive landscape from online retail. If I'm thinking longer term, there's not necessarily a positive impact on online retail.
There are companies that are out there that do benefit strongly from that increased number, or increased volume of businesses now operating online, whether that be the Shopify's of the world, which are providing the backend to online retail. The Trade Desk of the world, which is all about advertising spend online. So, there are areas of the market that are going to be structurally benefited from what's happened. And there are areas that might obviously be a short-term blip in earnings. So, I think from an investment standpoint, you've got to be conscious of that as well.
Q. Will the technology sector maintain its momentum with a vaccine?
Going back to the sailing analogy, I think some tech will be able to beat ahead in tougher conditions. Falling interest rates have been a huge tailwind for tech over a number of years. Growth has been hard to come by in traditionally more economically exposed companies. We've obviously had a tough operating environment. So, investors have gravitated towards the huge growth that's available in tech. Now, when economies start to improve, you start to get those more cyclical companies to show signs of growth. So, that's when money starts to flow back into those areas of the market. So, I think that's a natural rotation, a little bit of mean reversion. The gap in the outperformance of tech has been huge. So, I'm suggesting a bit of mean reversion. When you think about tech from a company specific point of view, some companies will continue to do really well in that space, other companies won't.
I mentioned the Trade Desk, online advertising is a really key area of the market. If I think about tech companies in Australia, Megaport (ASX:MP1), it's been under a little bit of pressure in the last couple of weeks but that's a real beneficiary of companies moving to more flexible working arrangements. So, they've got to have more flexibility in their technology stacks, and Megaport is really exposed in that area. So, I think it's going to be a lot more selective moving forward. I think we've seen a scenario where in the last couple of years that this movement in the tech has lifted all boats, and I don't think that's going to be the case moving forward. Certainly, in our portfolios we haven't shunned tech, we've skewed them more towards value and we're very selective in the tech positions that we've got in there.
Q. How significant is the rotation from growth into value stocks?
I think it's significant. So, I don't think you see a movement like that, so that the huge out-performance over a number of years of tech and the huge underperformance of value, you think about the performance that we saw in November. I think the growth index was up around 5% and the value index was up around 17% domestically. So, that's huge levels of out-performance that had a lot of implications on quant funds and the light shifting from those two areas of the market. But those positions don't unwind in the case of a couple of weeks, or a month, I think there's more to go here. I think probably in the very short term we've probably seen. We might see some mean reversion back the other way, where value struggles and tech does recover, but I think it's actually a meaningful trend. 
So, if I look out into 2021 and '22, I think about how we're positioning our portfolios, I'm skewing towards that growth area of the market. I think I'm really bullish on the reflationary trade. I think there's a lot of instances out there to show that things like resources are going to do very well over the next couple of years. I made mention of the mining services companies before. That reflationary trade is really key to my way of thinking in 2021. 
........
Livewire gives readers access to information and educational content provided by financial services professionals and companies ("Livewire Contributors"). Livewire does not operate under an Australian financial services licence and relies on the exemption available under section 911A(2)(eb) of the Corporations Act 2001 (Cth) in respect of any advice given. Any advice on this site is general in nature and does not take into consideration your objectives, financial situation or needs. Before making a decision please consider these and any relevant Product Disclosure Statement. Livewire has commercial relationships with some Livewire Contributors.
---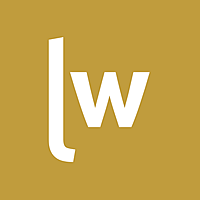 Livewire Exclusive brings you exclusive content from a wide range of leading fund managers and investment professionals.
Expertise