Reasons to invest in this consumer disruptor
---
A journey through the lower level of any department store around the world will show an investor the extraordinary disruption that has been laid bare by the likes of Sephora in the make-up retailing space. With stores being rolled out an incredible pace, brands such as Sephora and its parent company, LVMH, are leaving "old world" retailers in their wake.

Vihari Ross, Head of Research at Magellan Financial Group, explains how the engine rooms of companies such as LVMH are powering brand innovation.
"You can see the challenge that a large, more staid, less glamourous brand that maybe doesn't necessarily appeal to the millennial audience is facing."
Watch this short video to learn why companies such as LVMH are making such a disruptive impact in the consumer space.
Never miss an exclusive
Stay up to date with the latest Livewire content by hitting the 'follow' button below and you'll be notified every time we post a wire.
Want to learn more about Magellan's capabilities? Hit the 'contact' button to get in touch with them or visit their website for more information. 
---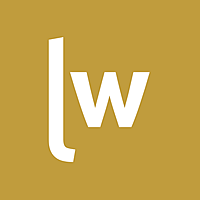 Livewire Exclusive brings you exclusive content from a wide range of leading fund managers and investment professionals.
Expertise