ROI: Making money from market falls
---
In market sell-offs like we've experienced this week, it's hard to find anything that's unaffected by the selling. The ASX200 was down 4.9% before trading opened on Friday, but the pain for momentum and technology stocks has been even worse.
It's at times like these that the benefits of short selling shine through. Short selling allows investors to profit from a falling stock price. On Thursday, a handful of ASX200 stocks fell by 10% or more. For those who were short these names, it was no doubt a handy buffer on a day where almost everything was down.
This week's guest on The Rules of Investing (ROI) is Ben McGarry, founder and Portfolio Manager at Totus Capital, and an expert in short selling. Ben started his career as an accountant at PWC, allowing him to gain skills that would be invaluable later as he searched for frauds, fads, and failures on the short-side of his fund's portfolio.
Tune in below to hear about the accounting tricks companies use to mask their true performance, his public short on a household name, and why it took a public short-report from Glaucus to bring attention to the issues at Quintis and Blue Sky.
Content discussed:
Time stamps:
2:10 – Ben shares his background, philosophy, and how he came to work as an investor.
4:01 – We hear how short selling can benefit a portfolio or strategy.
6:05 – His experience founding Totus Capital, and what he'd do differently today.
7:32 – Lessons learned from a decade of investing and short selling.
9:26 – A crowded short in the Australian market.
11:34 – Why it took a very public short from foreign short seller Glaucus Research to shine light on the issues at Blue Sky and Quintis, despite Australian short sellers' knowledge of these issues.
14:51 – His first short sale; how shorting Gunns helped to set up Totus Capital.
17:02 – Frauds, fads, and failures; a million different reasons to short a company.
19:15 – Indicators and signs that a company may be using 'accounting tricks' to mask its true performance.
23:41 – A "graveyard for short sellers" - Ben talks us through a current short position in a household name.
31:37 – A checklist for a successful short.
33:39 – Ben shares a recent piece of research that was particularly impressive.
35:25 – A lesson for his younger self.
37:10 – Which company he'd own if the market was to close for 5 years.
More about Totus Capital
Totus is a long/short investment manager principally investing in listed equities and index futures in Australia and internationally. Find out more here.
Totus has a short position in Tesla.
---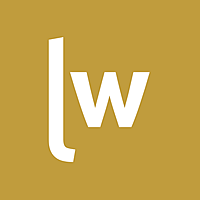 Livewire Exclusive brings you exclusive content from a wide range of leading fund managers and investment professionals.
Expertise