Seven hot stocks these fundies believe will drive "The Great Reshape"
---
The market has undergone a series of tectonic shifts this past year. Not long ago, the market was flush with liquidity, price-to-earnings multiples were in triple digits, and rates were within touching distance of the zero lower bound. 
Fast forward to today, and things couldn't be more different. Inflation has run amok, central banks are hiking, and P/E multiples have come crashing down. Oh, and consumer and business confidence measures are well and truly shot.
On face value, things aren't great. But if you're a glass-half-full investor, you'll follow the Buffetts and the Mungers of the world and view it as a chance to buy good companies at attractive valuations. 
Last week, I attended the Pinnacle Investment Summit 2022 - The Great Reshape event in Sydney, where some of the distribution house's 15 boutiques made their case for the stocks that are best placed to outperform amid the conditions and challenges of today's market.
This wire identifies seven of those stocks. 

Note: The Pinnacle Investment Summit 2022 took place in Sydney on Wednesday 31st of July 2022. These quotes and slides are taken from presentations during this summit. 

CSL: The Ultimate Defensive Grower
'Defensive growth' usually refers to investment strategies that combine defensive assets and growth assets. But what if you could buy a stock that offered both? 
Blake Henricks from Firetrail Investments views CSL (ASX: CSL) as "the ultimate defensive" stock, and here's why. 
Firstly, it operates in a growth market, and "that market has grown 8-10% in terms of its top line," he said. 
The way it makes money is through blood collections, which is then turned into plasma. In the US, people are paid for these blood donations.
However, COVID saw the level of donations fall 40-50%, but this has since rebounded. But this was only half the story.
"A lot of income earners felt very rich, they had a lot of physical stimulus thrown at them, and they didn't need this supplemental income," Henricks said. 
"That's what makes it defensive; the worse it gets the better it gets for CSL."
CSL isn't sitting back and watching donations rebound. They've continued to roll out collection centres. 
Origin: Australia Pacific LNG, the "Cash Cow"
APLNG is a Queensland gas project that sells predominantly to Asia.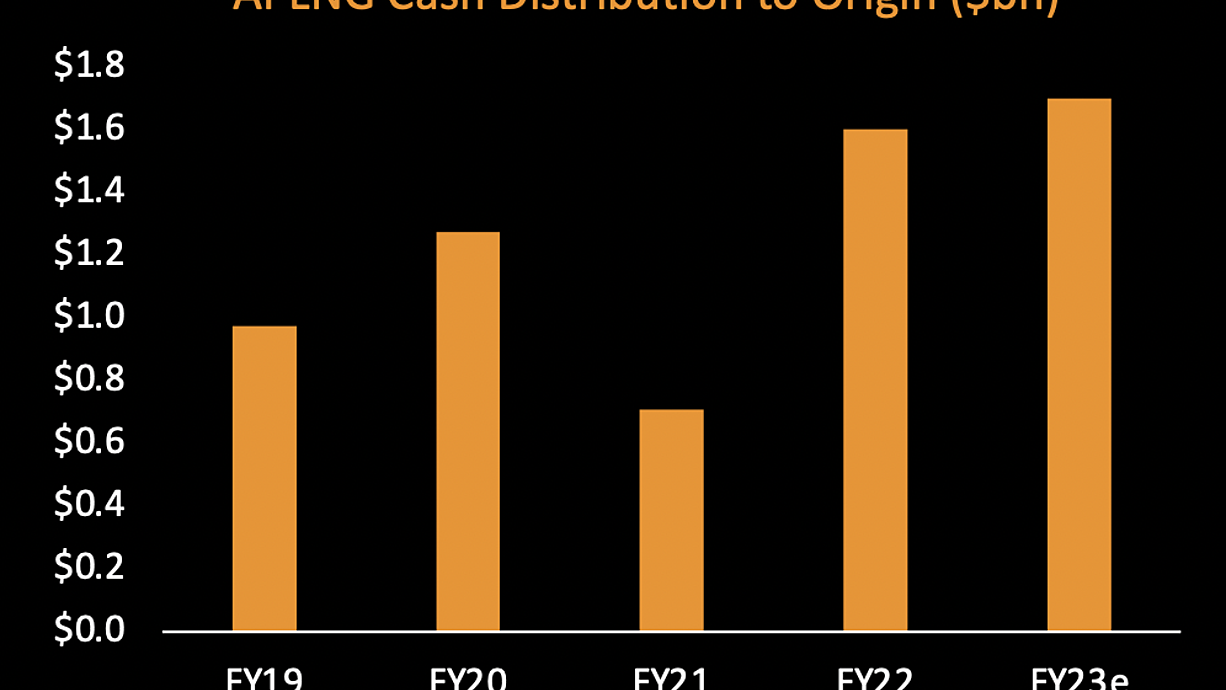 Representing 16% of Origin's market cap, in FY22 APLNG gave the energy giant $1.6 billion. 
"It's a tier one asset - very long life and very low cost," said Hendricks. 
"When you think of tier one assets, I'm sure many of you think of BHP and RIO. They'll make money through almost all markets. APLNG works like that too."
NZME: The Cash Generator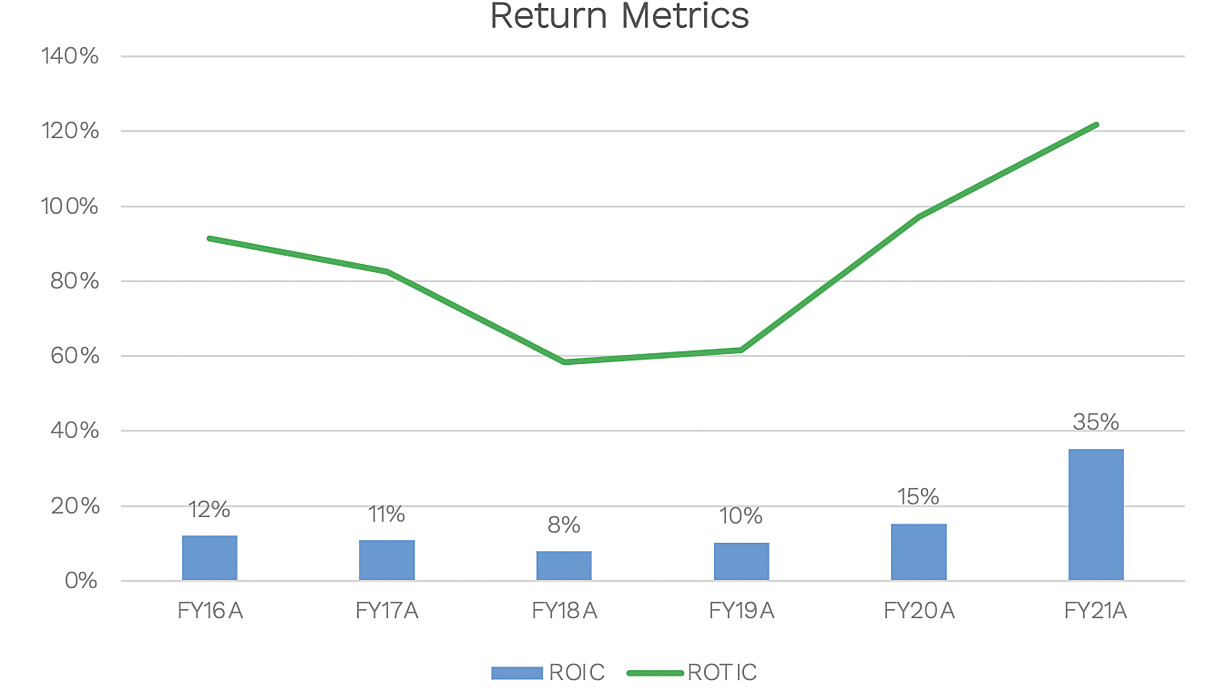 According to Matthew Booker from Spheria Asset Management, NZME (ASX: NZM) was viewed by the market as a dead, tired business with $100 million in debt.
"[But] people didn't see the good qualities; one man's junk is another man's treasure," he said.  
Today, NZME leads the New Zealand market in print and radio media, and is the number two in digital property. The company has no debt and trades on four times free cash flow (pre-tax, interest).
"The big kicker we believe is the digital property aspect to the business," in the form of OneRoof, Booker explains. 
"It's similar to what Domain is here, it's the number two player in the market behind Trade Me," he said. 
"It's probably five or 10 years behind the Aussie market, and now they have the number two platform, the number two audience, and the number two inventory."
Cleanaway: Backing a Circular Economy
As the name implies, Cleanaway (ASX: CWY) processes rubbish for disposal in landfill. 
In 2018, China banned taking Australian plastic. Cleanaway seized on China's departure from the market by focusing on its recycling business by rolling out plastic pelletising facilities. Essentially, they turn plastic into pallets which are used by companies including Asahi Beverages, Coca Cola, and Pact Group. 
"What they're trying to do is improve their competitive advantage in the middle [waste processing] part, which is where they'll make all their money in the future, and improve barriers to entry," says Michael Bell from Solaris.
Macquarie: backing Cleanaway 
Looking forward, Origin plans to double down on its commitment to a circular economy by converting things that can't be recycled into energy.
Too this end, Cleanaway are teaming up with Macquarie Bank to build plants in Queensland and Victoria, each of which are expected to power 50,000 houses. 
"They believe in the circular economy," says Bell.  
"But they believe in the circular economy because they believe they can make money."
Imdex: A Tech Doer
David Wanis from Longwave Capital likes tech stocks, but not the kind that kind that simply promise a return in years' time. 
Imdex (ASX: IMD) is a mining technology company that has invested over $100 million in R&D over the past five years to grow the business into new markets.
"If you think about how the market values a company like Imdex versus some of these 'tech hope' stocks in the market today, there's a massive disconnect between the doers, the companies who are executing and innovating, versus those that are promising," Wanis said. 
Unlike other long-duration tech stocks, Imdex's investment is setting it up for both the short and long-term. 
"What we think we will see in the very short term is an imrovement in [Imdex's] mining technology as a percentage of revenue... the outcome from their R&D, and that will lead to an expansion in their R&D margins," Wanis added. 
"Then longer term, it could increase its market size by four times." 
Mainfreight: A Compounding Culture
"Mainfreight (NZX: MFT) is indicative of the sort of companies we invest in," says Wanis. 

"They have a very particular culture which drives this growth. It's a culture of execution and excellence. It's about investing in their people and promoting from within. They're doers, not MBA types."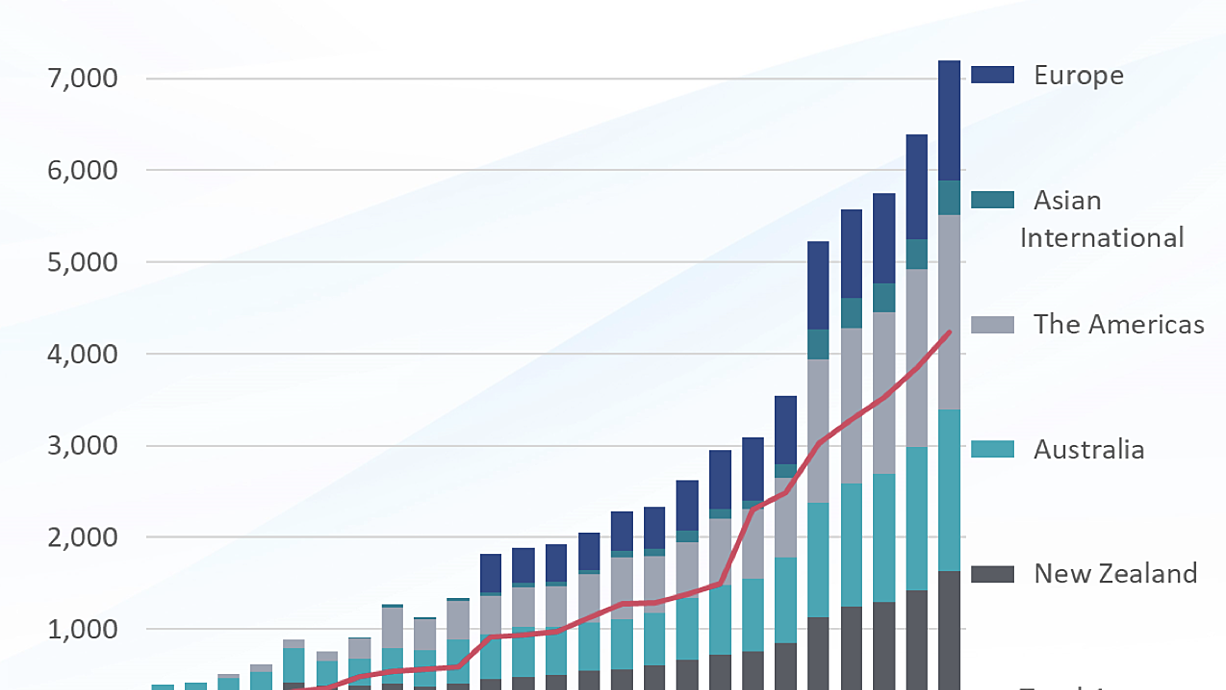 The business has compounded revenue at 14% per annum and EBITDA at 20% per annum over the past 20 years. 
"They've gone from being a very small New Zealand business back in 2002 to having a global footprint now where the size of their business in the America's is currently about the same size as their New Zealand business in a market that's 50x the size. So 45 years into a 100 year journey, these guys still have a lot of runway ahead of them." 
---
Missed the Summit? You're in luck
The 2022 Pinnacle Investment Summit, held in September, captured all our major asset classes, best ideas, key Insights and outlook from 9 of Australia's leading Fund Managers. 

You can catch up on all 9 presentations by clicking here. 
........
Livewire gives readers access to information and educational content provided by financial services professionals and companies ("Livewire Contributors"). Livewire does not operate under an Australian financial services licence and relies on the exemption available under section 911A(2)(eb) of the Corporations Act 2001 (Cth) in respect of any advice given. Any advice on this site is general in nature and does not take into consideration your objectives, financial situation or needs. Before making a decision please consider these and any relevant Product Disclosure Statement. Livewire has commercial relationships with some Livewire Contributors.
---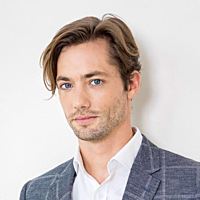 Content Editor
Livewire Markets
David is a content editor at Livewire Markets. He currently hosts The Rules of Investing, a half hour podcast where he sits down with leading experts across equities, fixed income and macro.
Expertise