Sharp fall for the Aussie as US bond yields pass Australian bond yields?
---
US bond yields are rising more quickly than the equivalent Australian yields. The 10 year government bond in the US is now yielding 2.71 percent, just 14 basis points below the Australian 10-year bond and if the recent trends in the relative economic fundamentals of the two countries is sustained, Australian 10 year yields will fall below those in the US.
It is possible, and indeed my base case that over the next few months, Australian 10-year yields will be 50 basis points below those of the US. US Fed rate hikes, the RBA on hold and soon to change its rhetoric on its wishes for monetary policy will be the triggers for this move.
It is also likely to mean that the Australian dollar, which is currently sniffing the ozone around 0.8100, will fall back, perhaps sharply. The looming election, an uncertain outlook for China and commodity prices and the deterioration in the trade position are also set to undermine AUD strength.
It is not often Australian interest rates are lower than in the US, but with its economy strong and Australia still somewhat problematic, we are about to see this rare event unfold.
---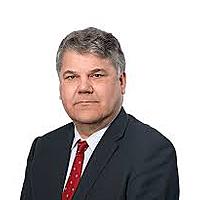 Chief Economist
Market Economics Pty Ltd
Stephen Koukoulas has a rare and specialised professional experience over more than 25 years as an economist in government, as Global Head of economic and market research, a Chief Economist for two major banks and as economic advisor to the Prime...
Expertise