Smaller Cap Industrials: Is It A Re-Rating Or Just Another Bubble?
---
Is it just me or are some smaller cap industrials stocks getting a bit hot under the collar in a share market that is, above anything else, characterised by most large cap, blue chip stocks feeling the pinch of growth constraints? I did notice how Blackmores lost a whopping $22 in two trading sessions only and Bellamy's has experienced some push back as well. IPH Ltd? The question for the months/weeks ahead is whether investors are prepared to re-rate stocks such as these, and others including iSentia, APN Outdoor and Japara Health (to name but a few), on a sustainable higher Price-Earnings ratio; or not. My Weekly Insights this week also looks into global growth (slower for longer?) and China (slower for longer?) (VIEW LINK)
---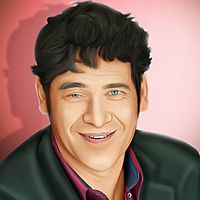 FNArena is a supplier of financial, business and economic news, analysis and data services.
Expertise