Simon Doyle: Solving the portfolio puzzle
---
In 2007, Simon Doyle found himself in a tricky situation, confronted by a room of agitated investors. The returns of his portfolio, whilst positive, had not kept up with the most popular hedge fund of the time. Just one year later that same group of investors welcomed him with back with open arms.
"That particular hedge fund had basically collapsed. It had cost their investors a significant amount of money and the gloom in that room was palpable. I'd go as far as to say I think there were tears." 
Simon had preserved their capital during the violent falls of the GFC using a unique approach to building multi-asset portfolios, without reference to traditional benchmarks.
If preserving and growing capital are your objectives, then you'll want to watch this interview. 
Topics discussed 
Buying an apartment and wanting to sell it the very next day. 
The philosophy and process behind building an 'objective based' portfolio and how this differs from traditional asset allocation. 
The asset classes that Simon believes look most likely to deliver a reasonable return going forward. 
Why Simon is steering clear of US equities.
His lessons from investing through the GFC.
Don't miss an interview
Over the course of 2019, I will interview some of Australia's most successful fund managers and investors. Hit the 'follow' button on my profile below to make sure you get first access.
Which investors do you want to hear from?
I'd love to hear suggestions from our viewers on the investors you'd like to hear from. Use the 'contact' button or leave a comment below.
---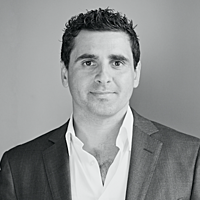 Co Founder
Livewire Markets
Livewire is Australia's #1 website for expert investment analysis. We work with leading investment professionals to deliver curated content that helps investors make confident and informed decisions. Safe investing and thanks for reading Livewire.
Expertise