Stocks and strategies for a stormy market
---
The chart below highlights the recent performance of a selection of companies after they have issued an upgrade/downgrade. The market is delivering harsh treatment to those stocks that miss expectations.
[Screen Shot 2016-02-11 at 10.07.16 am.png]
Beware of stocks with lofty PEs
Jeremy Bendeich, Portfolio Manager, Avoca Investment Management
We are cautious about equities that have been the beneficiary of so-called momentum investing and whose PEs have excessively expanded relative to changes in their expected earnings growth. Recent underperformance of the so-called US FANG stocks (Facebook, Amazon, Netflix and Google) should be a worrying sign for momentum investors, of which we are not. Other instructive examples would be Linkedin and Tableau recently both falling over 40% on one day due to small earnings misses. We have composed our Aussie equivalent which we call a "BITBAD". The table below highlights these names and their dizzying multiples. Clearly this group of stocks is particularly exposed to any small misses or global multiple retracement.
Look for quality, growth and price
Russell Muldoon, Portfolio Manager, Montgomery Investment Management
At Montgomery we have positioned our portfolios to benefit from anticipated strong market growth in sectors like Health Care, Telecommunications, Information Technology and niche Industrials. Strong underlying market growth does not mean that any company in these sectors is a worthwhile investment. We look for businesses with the right combination of quality earnings, bright prospects and attractive share prices. Our process has led to investments in companies like Sirtex Medical, CSL Limited, Resmed, Medibank Private, Vocus Telecommunications, Chorus Limited, REA Group, iSentia, Altium and Bursons Group. We feel these attributes are contributing to their share prices holding up well against the broader market, and from a portfolio perspective, delivering excellent returns to our investors.
Value investing is dead; momentum is king
Romano Sala Tenna, Portfolio Manager, Katana Asset Management
The overriding negative macro environment has indiscriminately impacted the larger end of the market. Individual stock fundamentals have been swamped by the wave of negative macro commentary. In such a period of top-down dislocation, investors invariably turn to emerging companies with a specific thematic that distinguishes that stock or stocks from the crowd. Value investing is dead; momentum is king. One clear thematic that investors have gravitated towards at present is the rise of the Chinese and Asian consumer. This has been characterised by stocks such as Blackmores, Bellamy's, Capilano Honey, Bega Cheese and others. In our universe, we have attempted to capitalise on Asian demand through holdings such as Crown Resorts, Icar Asia and Seek Limited. In addition, the largest holding across both of our funds is BWX Limited. BWX is the manufacturer of the Sukin range of beauty and personal care products, which has recently attained the coveted #1 sales positon in the Australian market for 'natural' products. This has provided an excellent launching pad for a push into the Chinese 'grey' market and beyond
---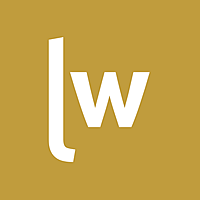 Livewire Exclusive brings you exclusive content from a wide range of leading fund managers and investment professionals.
Expertise