Taking advantage of market volatility
---
Volatility is a fact of investing in financial markets. But rather than working against it, Bill Pridham, Co-Portfolio Manager at Ellerston Global Investments, says that savvy investors can make volatility work in their favour. For businesses whose earnings are not linked to the economic cycle, market volatility can provide an attractive entry point as the market is sold-off en masse.
Bill shares the example of bandwidth growth; in the years of the GFC, bandwidth growth remained strong, despite the struggles in the broader economy. This allowed companies involved in the sector to continue growing even as markets collapsed. Hear more about how investors can utilize volatility in this short video.
Want to hear more?
You can register to attend the 2018 Ellerston Investor Roadshow where Bill Pridham Ellerston Global Investments (ASX:EGI) and Mary Manning, Ellerston Asian Investments (ASX:EAI), will be showcasing their best investment ideas and the context in which they are investing for the future. A limited amount of free tickets are available, so please register here
---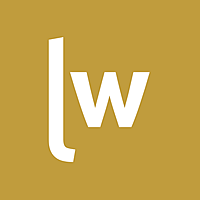 Livewire Exclusive brings you exclusive content from a wide range of leading fund managers and investment professionals.
Expertise