Technicals - a cluster of global indices have generated sell signals
---
It is a significant negative momentum indicator that over the last two days a number of key global indices have generated technical sell signals in a cluster - Dow Jones, S and P 500, Nikkei, ASX200 index and Toronto TSX60. (There is no potential in the near-term for technical sell signals to be generated by any of the key European indices). My most recent Wire highlighted the overbought US market, on a momentum basis, and the parallels that existed with 2007, from a technical viewpoint. The key US indices generated technical sell signals the following trading session.
The ASX200 index had previously generated a technical buy signal at 5543 on 8/12/16 and subsequently reached the nominated upside technical target  located at 5725 on 3/1/17. The ASX200 index has now generated a technical top formation / closed below key support @5750 which has generated a technical sell signal.
The index technicals have turned negative.
The minimum downside technical target is located at 5500 - the minimum expectation for a pullback.
---

Never miss an update
Get the latest insights from me in your inbox when they're published.
---
---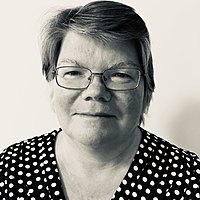 Technical Analyst
QMG Pty Ltd
Angela has over 30 years experience in the technical analysis field. She provides technical analysis coverage of major Australian and global stocks / key markets, including provision of a bespoke technical service to wholesale clients.
Expertise