Ten best large cap ideas in November
---
Our best ideas are those that we think offer the highest risk-adjusted returns over a 12-month timeframe supported by a higher-than-average level of confidence. They are our most preferred sector exposures.
Here are our ten best large-cap ideas this November:
Telstra Corporation (TLS) - Communication Services
Our view on TLS is predicated on improving market sentiment. The merger or not of TPM and Vodafone is the key catalyst for this and perversely we view either outcome as a positive in the short term. Either they merge and the market becomes more rational or they don't merge and TPM is unable, at least for a while, to build a competing mobile network as they've told the high court of Australia they will not.
Wesfarmers (WES) - Consumer Discretionary

We see WES as a core holding. It has a diversified portfolio of businesses and the outlook for the core Bunnings division remains solid. Balance sheet remains healthy leaving capacity for value-accretive investments.
Treasury Wine Estates (TWE) - Consumer Staples
Treasury Wine Estates is a great example of a company leveraging the premium status of its brand portfolio to generate strong results in China. TWE remains our key pick in the sector due to the strong earnings visibility and long runway of earnings growth its growing Luxury inventory balance affords. While the stock has performed strongly, we believe it remains attractively priced.
Woolworths (WOW) - Consumer Staples
Dominant supermarket operator in Australia with defensive characteristics, an experienced management team and a healthy balance sheet. We view WOW as a core holding in a long-term diversified portfolio. Company.
Woodside Petroleum (WPL) - Energy
WPL boasts the largest and most sustainable dividend profile in our oil & gas coverage universe (sustainable yield +5% fully franked). It also has the strongest balance sheet amongst its large-cap peers, in a solid position to support new growth while maintaining yield.
Oil Search (OSH) - Energy
We like OSH for its robust profitability and its interests in globally competitive LNG operations. The PNG political risk has moderated with the government confirming it would honour the existing Papua Gas Agreement (while a discount for the recent government changes is still evident in OSH's share price). We expect OSH and its partners to also secure the P'nyang gas agreement, which would remove the final hurdle preventing the PNG expansion projects moving into FEED.
Westpac Banking Corp (WBC) - Financials
WBC is our preferred major bank. It has a relatively low risk profile regarding loan book positioning and low reliance on treasury and markets income. WBC reported a CET1 capital ratio of 10.6%, above APRA's 'unquestionably strong' benchmark. Strong capital position and sound asset quality support dividend.
Sonic Healthcare (SHL) - Health Care
Defensive earnings, with growing underlying momentum and a fairly benign regulatory backdrop. Strong B/S capacity (cA$1bn headroom) fuelling a pipeline of future acquisitions/JVs. Undemanding valuation (YE20 20x) and an attractive 3.1% yield.
Sydney Airport (SYD) - Industrials
We consider SYD to be a high quality, well managed infrastructure asset, with defensive attributes, a solid distribution yield, a strong balance sheet, and exposure to the international travel thematic. The final report by the Productivity Commission on airport regulation was benign, if not partly positive, for SYD (should assist price negotiations with airlines). Look for monthly pax releases to track passenger volumes, with international pax particularly important for earnings. SYD's investor day is on 6 December.
APA Group (APA) - Utilities
We view APA as best-of-breed among the ASX-listed energy infrastructure stocks. Based on FY20 DPS guidance and the current share price, forward cash yield is mid-4% plus ~35% franking. We believe APA is capable of growing the DPS by ~5% pa CAGR across FY20-FY24F, even with the ramp-up in tax paid. Next key event is the investor day on 21 November. 
Contributed to Livewire from the Morgans Blog.

---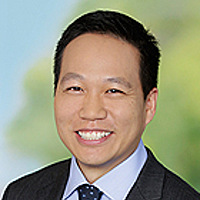 Analyst - Equity Strategy
Morgans Financial
Andrew is a member of the Morgans Investment Committee, and is responsible for equity strategy bulletins, high conviction stocks, model portfolios and other products focusing on key areas such as reporting season, factor analysis and short interest.
Expertise