The biggest investment trend of our lifetime
---
When I look back on 2019, I think the big lesson we learned and the big lesson all equity investors should learn is that interest rates really, really matter. 2019 was a year of very weak economic growth, it was a year of large earnings downgrades across the market, it was a year of a lot of political uncertainty, and then we also had the trade war layered on top of that. Yet, the moves that the Federal Reserve did earlier in the year to lower the risk free rate ultimately supported markets throughout the year.

I think the best way to think about this is to think about it in terms of the equity risk premium. At Munro, we divide the PE multiple by the risk free rate, which has spent most of the year at roughly 400 basis points, so you've got a 400 basis points carry for investing in equities all year, and that's very high versus history. No matter how bad earnings got or no matter how bad the market got, ultimately the 10 year bond fell further and that ultimately supported markets throughout the year.
Our outlook for 2020
I think the first and foremost point is that it's probably going to be okay. If you go back over history in the last 25 years, global OECD GDP has been positive every year except for one, and that was the financial crisis.  
The second thing more specifically, is if we look at PMIs around the world, it was a very weak year for growth last year and a lot of those PMIs are probably bottoming now. If you look at all PMI charts over a long period of time you can see big recessions and you can see mid-cycle slow downs. I think what we're looking at here is a mid cycle slow down.
The reason why we think they're bottoming and the reason why we think they will recover is ultimately because we have a trade deal. Secondly, we have low rates and they will be flowing their way through economy. Thirdly, you start to cycle through a lot of that bad data from last year and you have a year of reasonably good economic growth or some reasonable economic growth, and on top of that, you have a Federal Reserve that generally has a stated aim of keeping rates on hold.
At this point in time, it looks like a fairly benign outlook for equity markets at the start of the year. 
Key areas of interest this year
Our job at Munro Partners is to find companies that can grow at a faster and more sustainable basis than the peer group. This is a good environment to do that because those companies become very attractive in a low rate environment that we see going forward. The first area of interest that we would want to flag is a good area of growth for us in 2020, would be high performance computing.

Here we're effectively talking about the semiconductor industry. If you look at the intersection of cloud computing and the intersection of the internet of things, you're essentially going to need an awful lot of semiconductors in the world because ultimately, as we move into 5G and as cloud computing becomes more prevalent, we're going to end up with more and more devices connected to the internet and, hence, more and more data that can be produced. 
We talk about this as the sandstorm that's coming in the cloud.
The other thing that's great about this area is it's also very much a play on the technology war that's essentially occurring between not just big internet companies around the world but also between the two big countries of the world, being China and the US. Here we really are trying to take advantage of the dollars that are clearly going to fly into this area of technology. Our weapons manufacturers in this war are mainly semiconductor companies. The first area that we focus on is equipment, and we're talking about lithography equipment, and there's one high end player that stands out amongst all the rest and that's ASML.
The secondary you can talk about is foundry so this is semiconductor foundry, these are the people who build the semiconductors. Again, there's another high end player that stands out amongst all the rest and that's TSMC. The third area is really this artificial intelligence. This is where the war is really going to happen, is how do you actually train these computers to interpret all this data and do everything. Again, there's a standout play here and that's Nvidia.
The last area is really around the internet of things. Here there's a number of companies to choose from, either companies that produce all the cheap and smaller semiconductors that we're going to use here, and the one we like here is Texas Instruments. Ultimately, we really like this area because it's a play on the dollars that are going to be spent on this technology wall and it also has that cyclical characteristic that we're looking for as we move into 2020.
The second big area we wanted to talk about, a big area for us to invest next year, is in climate change. This is an area that we looked at a long time ago back in the early 2000's and we think it's now going to come to the forefront again. Ultimately, we feel we've reached the tipping point in climate change and there's a really good reason for this. The reason why is because we're no longer relying on governments to help us reduce carbon. Corporate's are doing it anyway, and the corporate's are doing it because they believe their stakeholders care about it, and when we're talking about stakeholders we mean their employees and their customers.
What we see when we look around the world is every corporate we look at is effectively committing to a zero carbon target in 2030 or 2050.
 Here we're talking about companies like Starbucks, like Walmart, like Vodafone. On top of that, we also have whole countries committing to zero carbon targets in law, including the UK, France, and states of the US including California and New York.
What that means is we effectively have a trillion dollars that needs to be spent, in fact more than a trillion dollars to decarbonise the planet. This is, without doubt, going to be one of the big investment trends of our lifetime because this tipping point has been reached. Whether you believe in climate change or not, I'm here to tell you that this is going to happen no matter what. From our point of view, we want to follow the money here and we have a number of investments.
The key areas for us to focus on are clearly renewable energy as first and foremost. There's no point having an electric car if it's powered by a coal power station so renewable energy is first. Here we've identified a number of companies in the top part of this chart. The second area is clearly transportation. Transportation is clearly one of the key emitters in the world. The obvious investment is Tesla, where we're not invested today but we are invested in Infineon, which is a key semiconductor player within that area.
The last area is a little bit more subtle, mainly around urban efficient buildings, and paper, and packaging, and I think the move to single use plastic, et cetera. I think what we're seeing here is we see a lot of dollars moving into this area now, they're moving in there regardless of government subsidies and we see a lot of potential winners. We've picked out for today but I suspect we're going to be picking out more as the year goes on.
Want to learn more?
Of the 20,000 listed corporates in the world, many profess to be growing, but only a small portion actually grow independently of the broader economic cycle. We focus on the simple task of identifying and investing in these companies that have the potential to grow at a faster rate and on a more sustainable basis than the peer group. To learn more about where we are finding the most attractive opportunities, use the contact form below.
........
The material contained in this publication is being furnished for general information purposes only as is not investment advice of any nature. The information contained in this document reflects, as of the date of publication, the views of Munro Partners and sources believed by Munro Partners to be reliable. There can be no guarantee that any projection, forecast or opinion in these materials will be realised. The views expressed in this document may change at any time subsequent to the date of issue. This information has been prepared without taking account of the objectives, financial situation or needs of individuals. Before making an investment decision, investors should consider the appropriateness of this information, having regard to their own objectives, financial situation and needs. Past performance information given in this document is given for illustrative purposes only and should not be relied upon as (and is not) an indication of future performance. No representation or warranty is made concerning the accuracy of any data contained in this document.
---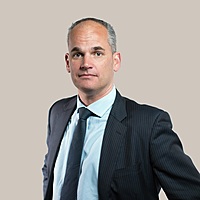 Chief Investment Officer
Munro Partners
Nick is a founding Partner and the Chief Investment Officer of Munro Partners. He is responsible for the investment management of Munro's key investment funds and the formulation and implementation of the proprietary investment process. Nick has...
Expertise