The biggest risk to markets in 2019
---
With an escalating trade war, quantitative easing over, and China slowing down, market risk is running high. So when we sat down with global manager, Peter Rutter, Head of Global Equities at Royal London Asset Management, we asked for his take on the biggest risk to markets would be next year. 
The single key risk that Peter isolates from the long list of possibilities is one that he says "will have a major impact on pretty much all asset classes and financial markets around the world". Given the parallels between markets today and the pre-GFC period, we then took the opportunity to ask him whether the risks present today were at all reminiscent of that period in markets. 
Edited transcript 
"The biggest risk in 2019 would probably be what the real yield on US ten-year treasuries is going to be. 
We've had many years of central banks and non-market based forces setting the ten-year bond yield, which is ultimately many investors' discount rate. As we move away from central banks setting the price of long term government debt, we're in a phase of discovery of what that yield needs to be, or should be for bonds in the USA. 
And I think, where that comes out will have a major impact on pretty much all asset classes and financial markets around the world; moving away from a forced discount rate to one set by the market. And I think the market is currently wrestling with where that natural interest rate should be. 
Are risks today reminiscent of the pre-GFC period? 
There aren't quite the signs of risk that we saw in 2007 compared to now. One of the key issues in 2007 was there was some allocations of capital and business decisions being made around the world that simply just did not make sense, which is often the sign of some huge misallocation of capital. 
And that's really what ushered in the crisis. We're not quite seeing those completely illogical pieces of capital allocation that we saw back in 2007. Things like loans on houses in excess of the value of the house and things like that. So, we're not seeing as many warning signs in the current market as we saw back then". 
Enjoy that?
For further analysis from Peter and the team at Ironbark Royal London Concentrated Global Share Fund, please visit their website
---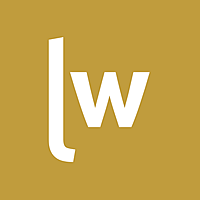 Livewire Exclusive brings you exclusive content from a wide range of leading fund managers and investment professionals.
Expertise