The biggest structural value trap today
---
If you can find a cheap stock in this market, are you buying value or buying a value trap? In this video, Warryn Robertson, Portfolio Manager at Lazard Global Equity Franchise lists the key metrics in this decision, and flags what he sees as the biggest structural value trap in the market today.
Some of the world's largest companies could be prime candidates. Warryn told us: "the biggest structural value trap that exists today, and one that most investors don't often associate with value traps, is the issue of government, and they are the ultimate structural changer". He expands on this here and nominates two major tech companies sitting right in the crosshairs.  
Key points 
To avoid 'value traps', look for businesses that could recover from setbacks by virtue of their economic models, stable historical earnings and margins, market-leading positions, and strong return on assets. 
Global stocks such as SteriCycle, H&R Block, and IGT, the world's largest gaming company are good examples of companies in this situation. 
Possibility the biggest structural value trap that exists today is the risk facing the dominant players such as Facebook and Alphabet from the threat of government 'insurgency'.
---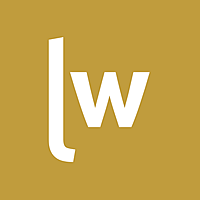 Livewire Exclusive brings you exclusive content from a wide range of leading fund managers and investment professionals.
Expertise