The Fed - It's Rate Hike Time!
---
It's that time again... Almost a year after the last rate hike the US Federal Reserve is set to hike the fed funds target rate by 0.25% to a new range of 0.50-0.75%. The outcome of the FOMC meeting will be announced (along with the "dot charts" and economic projections) on Thursday morning our time. The below charts appeared in the latest edition of the Weekly Macro Themes (VIEW LINK) and show an progressively tightening labour market in the US. The Atlanta Fed wage growth tracker is showing a clear acceleration in wage growth, while small businesses are finding it harder to fill jobs, and consumers are saying jobs are easier to get. Whatever way you look at it there's a clear picture of a booming jobs market in the US. Meanwhile various measures of inflation are starting to turn up, and base effects could see a jump in headline inflation early next year. So it's quite likely that this time it wont be "one-and-done" as it was when the Fed hiked last December...
---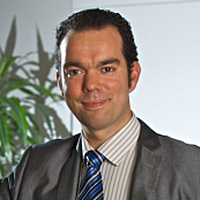 Head of Research
Topdown Charts
Callum is Head of Research at Topdown Charts. Topdown Charts is a chart-driven macro research house covering global Asset Allocation and Economics.
Expertise