The housing bell has been rung.....or has it?
---
Good morning, the British election will be held tomorrow and despite the outrage in London last Saturday it will go ahead as it should in a civilised democracy. I lived in London during the days when the Irish Republican Army (IRA) was actively trying to disrupt life for Londoners with random bombings of everything from rubbish bins to the Baltic Exchange; all they succeeded in achieving was having rubbish bins removed from the streets of the City. Life in London went on as normal, people were simply careful about where they went and watchful for anything out of the ordinary.  
The opinion polls would have us believe that the two major parties are neck and neck, enough said! Hillary Clinton was way ahead in the polls just prior to the US election last year and look what happened.
The other event worthy of a look tomorrow will be the testimony of the former FBI director James Comey before Congress; I'll bet Mr Putin will tune into that.
The banks lead our market lower from the open yesterday after Bendigo and Adelaide said they would not be taking unrealised property revaluations into P&L from their equity release business, Homesafe. Some are saying that this has effectively "rung the bell" on the property market.
The US dollar is also worth a mention as all of its gains against the major crosses since Mr trump was elected have now been given back. Aussie traded in a 50 point range yesterday rallying overnight to pass through USD0.7500.
Index futures are trading at 5,672 suggesting a 5 point gain today – we'll see about that.
---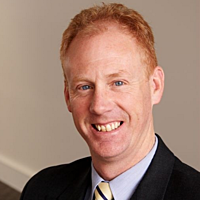 Director
Joseph Palmer & Sons
Alex Moffatt has almost 40 years' experience dealing in equity, debt and currency markets in Australia, the UK and USA. He has worked at several companies in the wealth management industry, including Schroders in the UK. A director of Joseph...
Expertise
No areas of expertise