The most 'liked' wires of 2017
---
It is hard to earn a 'like' from a Livewire reader: even with an audience close to 100,000, the most 'liked' wire of 2017 had just 93 likes. So we follow this valuable signal closely to see what's really hitting the mark! Of the almost 3,000 wires posted this year, here are the ones you 'liked' the most. 
As part of our popular new CIO profile series, Livewire's James Marlay interviewed Charlie Aitken of AIM Funds. This was the most popular piece of content of the year by a good margin. The interview was surprisingly candid with Charlie sharing some tough lessons learned, putting forward his a market call which will affect everything, and giving us a high conviction ASX stock call (which is up almost 10% already)... (VIEW LINK)
Harley Grosser, Capital H: "6 pieces of advice rarely given to private investors and SMSF's":  76 likes
Connecting readers with valuable investing ideas is written into the Livewire DNA. These ideas can come from stock, thematics, macro views, or they can come from simple investment strategies. Many of the most popular wires this year are in this last category, and this one from Harley Grosser of Capital H Management was the most liked of them. (VIEW LINK)
Marcus Padley, Marcus Today: "A Waste of time": 74 likes
Also providing insight into investment strategies, Marcus Padley shares 12 ways to avoid wasting the one thing we all have a finite amount of: TIME. This is a laugh-out-loud read, and takes some fairly candid swipes at forums, broker research, and macro. (VIEW LINK)
Dean Fergie, Cyan IM: "8 strategies for selecting small caps": 50 likes
This investment strategy piece from Dean Fergie at Cyan Investment Management questions the overuse of 'value' as a compass, focusing instead on the importance of cashflow, price momentum, playing to strength, and the importance of humility: (VIEW LINK)
Lachlan Hughes, Swell Asset Management: "The dirty secrets fund managers don't want you to know": 39 likes
This 'hot potato' looked at four ways to potentially 'window dress' performance data. Safe to say, it caused plenty of controversy as well as follow up articles from other fund managers… (VIEW LINK)
Another popular installment of our CIO profile series, this astonishing interview really taps into the thinking of the mastermind of Magellan: "Connecting the internet with the individual… is the biggest change for humanity in over 200,000 years, it is huge. It's absolutely huge. We are just at the start, and the world will look very different in ten years time". (VIEW LINK)
Hamish Carlisle, Merlon Capital: "Telstra Revisited": 38 likes
Given the turbulent year for Telstra, contributors have published numerous valuable insights on the stock. None received more likes however than this deep dive from Hamish Carlisle at Merlon Capital, which is essential reading for any Telstra investor: (VIEW LINK)
Steve Johnson, Forager Funds: "How to retire happy comfortable and property free": 37 likes
You read that correctly... 'property-free'. In this entertaining read, Steve articulates his three-step plan for living a happy and secure retirement… as a renter. (VIEW LINK)
Daryl Wilson, Affluence Funds: "If 14 LICs ran the Melbourne Cup…" 36 likes
There are now over 100 Listed Investment Companies (and Listed Investment Trusts) collectively worth over $35 billion, which is larger by market cap than Woolworths. To sort the thoroughbreds from the nags, we reached out to Daryl Wilson at Affluence to pick the winners in this fun piece for Melbourne Cup day. Be sure to the read the 'form guide' if you missed it. (VIEW LINK)
Steve Johnson, Forager Funds: "Trial, fail, learn, repeat": 36 likes
Steve is on this list twice, as he featured in another very popular episode of our CIO profile series. The video interview (with transcript) covers, amongst much more, how he got into investing, the research on Dick Smith that pushed him into the limelight, insights into Forager's process and strategy, and thoughts on private equity deals. (VIEW LINK)
Wield your vote
We follow 'likes' to understand what content you want, so don't forget to wield your vote when you read something you enjoyed. It helps us get more of it for you, so click this wire if you liked it!
Not already a member of Livewire? Sign up today to join 96,000 Livewire users at no cost, and receive all the best market insights delivered to your inbox at 7am each morning.
---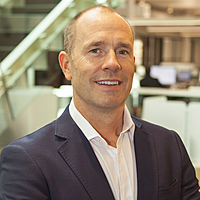 Alex happily served as Livewire's Content Director for the last four years, using a decade of industry experience to deliver the most valuable, and readable, market insights to all Australian investors.
Expertise