The New Criterion: the shareholders are revolting
---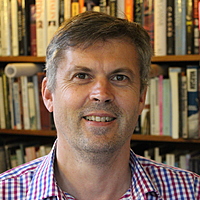 Tim Boreham
Independent Investment Research
Dissident shareholders are making life difficult for the boards of oil and gas developer turned cash box Molopo and payments house BPS Technology. But does this friction create latent value for patient investors?
Molopo Energy (MPO) 14c (trading suspended)
"And what for? A little bit of money" despaired Fargo's original heroine cop Margie Gunderson after witnessing some truly gruesome work involving a woodchipper.
In the case of the Molopo saga, there's been enough blood and gore of a corporate variety to do a Coen Brothers script proud. In this case the prize for the squabbling parties is rather a lot of money: $55m of cash worth 22c a share.
For months Molopo has been under siege from Aurora Funds Management and Keybridge Capital, which are linked with banned director Nicholas Bolton and Perth corporate raider Farooq Khan.
Having declared unacceptable circumstances, the Takeovers Panel in mid June ordered Aurora and Keybridge to sell most of their Molopo shares because in effect the parties involved were acting in concert without telling the market.
Undeterred, Aurora in July offered 18c a share, at least 88 per cent by way of units in Aurora's absolute return fund.
In September this offer was reduced to 13c a share, to reflect the "value dilutive" effect of Molopo's $8.5m purchase of a half-stake in a Florida oil and gas explorer, Orient FRC.
Then Keybridge forced a second meeting to install its nominee William Johnson and ditch Molopo chairman and CEO Alexandre Gabovich. 
At the initial meeting in June, holders rejected Keybridge's attempt to appoint three new directors, including Johnson and former ASIC chairman Tony Hartnell.
Curiously, at the second meeting held on November 10, holders again rejected a motion to appoint Johnson. But out of frustration at Molopo's lack of direction they also voted to turf the France-based, board-endorsed Gabovich from the board.
Now prominent fundie Geoff Wilson's Wilson Asset Management has donned his white knight cape and flagged a 13.5c a share off market cash offer for Molopo, conditional on 50.1 per cent acceptance and a court hearing initiated by Keybridge being resolved.
(Keybridge in part is seeking access to Molopo documents pertaining to the Orient FRC purchase).
Normally, an offer pitched at a 40 per cent discount to the intrinsic worth of a share (that is, WAM's) would be one for the circular file.
But in this case, at least WAM's offer is solid cash and gives holders an escape route given Molopo shares have been in suspended animation since late July.
That said, Molopo's 3900 shareholders have seen it all before and may be happy to hang on for the next comical episode.
Wizened investors will recall that in 2011 a shareholder group backed by Max property developer Max Beck, pokies king Bruce Mathieson and ex Woolworths chief Roger Corbett ousted the original board.
But by late 2014 the reconstituted board (including Beck) were also on their way, citing lack of support for their so-called Three Pillars turnaround plan.
Given Wilson doesn't resile from a fight and neither does the Bolton/Khan camp, the Molopo saga is far from over.
BPS Technology (BPS) 52c (trading halt)
BPS chief Trevor Dietz says it's now "peace in our time" after a bruising shareholder revolt that almost saw the board of the Gold Coast based payments company overthrown at a recent shareholder meeting.
BPS shares last week slumped to record lows, the obvious explanation being that management's pledged reforms will not be enough to allay the concerns raised by the dissident holders, Alceon and LHC Capital Partners.
As it happens, there was an even more obvious reason: at the time of writing, the stock had entered trading halt ahead of a capital raising.
With a combined stake of 8.8 per cent, Alecon/LHC alleged poor corporate governance and performance shortcomings at BPS, best known for its Bartercard platform for SMEs to trade in kind, rather than cash.
In response to an ASX query on the share slump, management attributed the trading volumes – nine times higher than normal – to "associated parties  who recently called the EGM'' selling out.
So it's not clear whether Alceon and LHC remain holders.
The funds' motion to remove four directors and install four of their own fell short, with around 48 per cent of the votes cast in favour. But given 37 per cent of BPS is held by   by Dietz and fellow directors Tony Wiese and Brian Hall, the vote was an almighty kick in the pants for the incumbents.
While strenuously rebutted the performance claims, the board had already agreed to hire two new independent directors and Dietz will retire in the New Year.
The company will also excise $6m of costs and improve shareholder communications
The board agrees that Bartercard "has not performed to expectations", but contends the division is doing better than what Alceon/LHC implies.
Dietz says BPS has had "cordial and constructive" discussions with lead antagonist Alceon. "We bear the convening shareholders no ill feeling," he says. "This is not a case of victor and victim."
Like voters in Bennelong and New England, BPS holders are suffering a surfeit of democracy as the company's AGM is scheduled for November 27.
The notice of meeting contained now-redundant motions to reinstate the current directors had they been kicked out at the Nov 3 meet.
Instead, chairman Murray d'Almeida will seize the chance to detail the company's strategy, which involves a hastened move to a digitised platform and more of a 'business to consumer' strategy based on the Entertainment Book (EB) business.
BPS in 2016 paid $22m in cash and $2.4m in scrip for EB, a tome of freebie and discount vouchers sold as fundraisers by charities and community groups.
While 42% of users access an online version – up from 25 per cent at the time of purchase – BPS still prints 500,000 physical books at a cost of around $10 per book.
On Wednesday, management soothed the market somewhat by announcing that current-year revenue and earnings were likely to be no less than the $110m and $10.3m respectively chalked up in 2016-17.
Because of lumpiness in the EB operations, the bulk of EB revenues are accrued in the second (June) half so there may be cause to adjust this guidance when the trends become more apparent.
Ahead of the raising, BPS traded on a stingy earnings multiple of five times and a dividend yield of more than 7 per cent.
Eighty years ago, Neville Chamberlain's "peace in our time" was followed by panzer tanks crashing the Polish border.
BPS stock is either a bargain, or cheap for a reason if the hostilities continue.
Tim Boreham edits The New Criterion
tim.boreham@independentresearch.com.au
Disclaimer: The companies covered in this article (unless disclosed) are not current clients of Independent Investment Research (IIR). Under no circumstances have there been any inducements or like made by the company mentioned to either IIR or the author. The views here are independent and have no nexus to IIR's core research offering. The views here are not recommendations and should not be considered as general advice in terms of stock recommendations in the ordinary sense.
ENDS
Never miss an update
Enjoy this wire? Hit the 'like' button to let us know. Stay up to date with my current content by
following me
below and you'll be notified every time I post a wire
Welcome to Livewire, Australia's most trusted source of investment insights and analysis.
---
To continue reading this wire and get unlimited access to Livewire, join for free now and become a more informed and confident investor.
---
---
Many readers will remember Boreham as author of the Criterion column in The Australian newspaper, for well over a decade. He also has more than three decades' experience of business reporting across three major publications.
---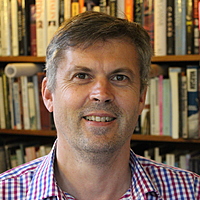 Editor of New Criterion
Independent Investment Research
Many readers will remember Boreham as author of the Criterion column in The Australian newspaper, for well over a decade. He also has more than three decades' experience of business reporting across three major publications.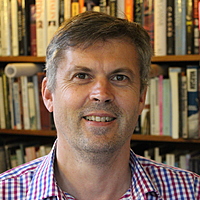 Editor of New Criterion
Independent Investment Research
Many readers will remember Boreham as author of the Criterion column in The Australian newspaper, for well over a decade. He also has more than three decades' experience of business reporting across three major publications.