The pros and cons of offshore earners
---
Offshore earning companies offer leverage to larger markets with the potential kicker in the form of a currency tailwind. The AUD has fallen from above 80 cents in January to current levels ~74 cents, with forecasters tipping further declines. In this thematic discussion Matthew Kidman asks Tony Waters from QVG Capital and Andrew Mitchell from Ophir AM to share their insights on the pros and cons of investing in ASX companies taking on global markets.
Mitchell says that one of the advantages of holding offshore earnings is that they tend to provide some cushion in down markets.
"The Aussie dollar being a commodity currency, will generally fall. So in a global recession, offshore earners, U.S. dollar earners will do particularly well."
Tune for the full discussion including some of the stocks hitting the radar of our two guests. 
Matthew: What's your view if companies head offshore? Do you see it as a good or a bad thing? 
Tony: Generally good but you've got to look at the underlying business model. We don't buy companies just because they have overseas earnings. But often companies that do have overseas earnings are globally competitive and have a business model where you do have a global pool of available consumers or customers, which means that you have a lot more leverage in terms of a growth pathway than you do if you're domestic only business.  
Matthew: You're not concerned when companies move overseas? 
Tony: No, absolutely not. What it does often flag is it's an indicator that the domestic business is quite mature. You do have to be aware in terms of the reasons why they're going offshore. But it's very much a case by case basis.  
Andrew: I agree with Tony. Offshore markets because of their size, they're fiercely competitive. So you have to really pick the companies that you're going to back. A company that's outgrown Australia but doesn't really have an internationally competitive business model that goes offshore. History will tell you that's an investment graveyard, doing that.  
Matthew: How do you know they're not internationally competitive? 
Andrew: Well you've got to work out, have they got a cost advantage? Do they have a true competitive advantage? And then watch how they go offshore. When they take their first steps. Do they take good steps, or is it proving harder than they might have thought. 
Matthew: How do you factor in the currency? 
Andrew: We will never make an investment because it's got a particular currency exposure. However, it does provide you some diversification, especially in down markets. The Aussie dollar being a commodity currency, will generally fall. So a global recession, offshore earners, U.S. dollar earners will do particularly well. So we don't mind currency exposure, but we're never actually looking for currency exposure.  
Matthew: There are many forecasts for the Australian dollar to be weak. Do you open the book and say, "Right. Who earns money in the U.S. or in Asia or in Europe?" And say, "We're going to focus in on these." Or is that too simplistic?  
Tony: It's definitely a factor. What is key is to understand the drivers of what a currency does to earnings and whether that's likely to result in a beat to where consensus is in the market in terms of where that company's earnings are going. That's pretty much what we look for.  
Matthew: The Aussie dollar is back down to 73 cents. So what sectors would you be looking at or what areas might benefit from that lower currency? 
Tony: There's a number of global growth businesses. If you look at a Reliance Worldwide Corporation (ASX: RWC), Corporate Travel (ASX:CTD), or maybe even some that is not well considered by the market. For example, IPH Limited (ASX:IPH), which manages patents in the Australian market but has a large U.S. client base with U.S. dollar exposure, which is something that's not often understood by the market. So we look at those drivers and those individual stocks and where that's likely to lead to earnings versus where we see markets forecast.  
Matthew: And is there a big advantage for people selling in the U.S. maybe cost base elsewhere? Under that scenario with a strong U.S. dollar. Is there many companies like that? Is that the big kicker? 
Tony: You can overemphasise currency. At the end of the day it comes down to the quality of the product or service that's being sold. Obviously at the margin you look at different sectors. You know obviously tourism comes back more in vogue, but there's not much way to play that in the Australian market other than maybe Experience Co (ASX: EXP). You know, retail, if they're buying cost of goods in U.S. dollar and that's falling, then that increases their cost of goods. So that's something that you need to be aware of over the next one to two years past their hedging. 
Matthew: Well let's get into the here and now Andrew. Aussie dollar, where do you think it goes, and do you move your portfolio around to adjust for it? 
Andrew: Well, in a former life I was an economist at Federal Treasury and I used to look at these sorts of things. And I can tell you currencies are particularly hard to forecast. We're at the bottom of the range right now at 73 cents. U.S. dollar strength is putting pressure on these emerging economies. Especially the ones that have got a lot of debt, U.S. dollar debt, seeing their repayments go up. We're watching this quite closely. It's not good for global growth if you see the U.S. dollar go higher. It's a watch for us. We can't forecast, but when it's on this precipice of breaking down the Aussie dollar, it does cause us some concern.  
Matthew: Under that scenario, can you give us a stock that you think that the viewers could say, "Well this is going to benefit from the currency." That's good business and it's got leverage.  
Andrew: I agree with Tony's point before. You don't want to invest in a company, you want to invest in the underlying performance of that business, rather than the currency.  
One company, it's a very small one for us, is Redbubble (ASX: RBL). It's got about 350 million dollar market cap in terms of its size. What it does is it's a global platform for artists to be able to sell their artwork on a range of different mediums, from pillows to tee shirts. Then it fulfils this by delivering it to the people who generally buy them online. This business is accelerating in growth. It's showing network effects. It's showing scale benefits. And it's really unappreciated, and no one really owns it in the Aussie market. And we think that the market will like it in future months when it puts out a few more results. So that's one for us.  
Matthew: One good long there. Tony, do you got something, it doesn't have to sound as exciting as Red Bubble. In name, but if you got a stock that can benefit from the currency and is powering anyway, so this is just a kick along? 
Tony: I'm actually going to go to the larger end of the small cap market. Reliance World Corporation (ASX: RWC). A stock that is well held. But just because it's well held doesn't mean to say it's still not going to go higher. It has significant exposure to the U.S. dollar. Disruptor in the marketplace in which it operates in a push-to-connect market. We still see substantial growth in the U.S., and they've done a very sensible strategic acquisition. Which has diversified their base away from the U.S., but offshore earnings in the UK where the John Guest acquisitions. And we see synergies there that could be well above what's being predicted in the market. So, you know, it's an example where you know, if we like an underlying stock, and then we see tailwinds rather than headwinds with the currency that just gives us further confidence in that position. 
---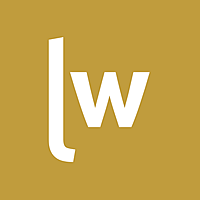 Livewire Exclusive brings you exclusive content from a wide range of leading fund managers and investment professionals.
Expertise