The Rate Debate: Down, but not out
---
On 3 March 2020, the RBA cut rates by 25 basis points to 0.50% in response to the coronavirus. But have they cut too early? And what happens if markets are hit with another unexpected event? With so little fuel left in the tank, how will the RBA respond? Darren Langer and Chris Rands explore these issues and discuss the hazards of credit in times like this.
Never miss an episode
Tune-in each month to hear their take on the RBA's interest rate decision and other macro matters that are influencing markets. Have a question you want Chris and Darren to cover in next month's episode? Use the contact form below to submit your question
---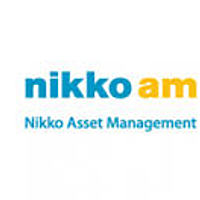 Nikko Asset Management is one of Asia's largest asset managers, providing high-conviction, active fund management across a range of Equity, Fixed Income, Multi-Asset and Alternative strategies. In April 2021, Yarra Capital Management acquired...
Expertise