The Road to Economic Hell is Paved with Good Intentions | Webinar & Podcast
---
Today we look at a rough roadmap of what would need to happen on the road to suspending capitalism and markets being artificially held up indefinitely. Whilst we've already passed several markers, there are numerous fiscal and monetary policy steps to get us to the point of economic hell. Tune in today as we discuss. 
Join Nucleus Wealth's Head of Investments Damien Klassen, Chief Strategist David Llewellyn Smith and Head of Operations Tim Fuller as we give an overview of why The Road to Economic Hell is Paved with Good Intentions.

Next week we're interviewing Jeff Booth, author of #1 Best Seller 'The Price of Tomorrow", to discuss advances in Technology and the Deflation it can produce. If you have any questions for him, you can leave them here
Listen in podcast form here (links are featured at the bottom right of the player if you wish to listen on your preferred platform) with the webinar slides to see referenced charts here

If you enjoy, consider subscribing on YouTube or your preferred podcast platform to ensure you don't miss future episodes
........
The information on this blog contains general information and does not take into account your personal objectives, financial situation or needs. Past performance is not an indication of future performance. Damien Klassen is an authorised representative of Nucleus Wealth Management, a Corporate Authorised Representative of Nucleus Advice Pty Ltd - AFSL 515796.
---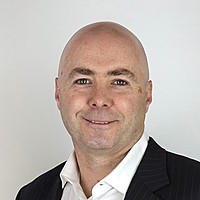 Head of Investment
Nucleus Wealth
Damien runs asset allocation and global stock portfolios for Nucleus Super, Nucleus Ethical and Nucleus Wealth. His 25 year+ career includes Global Quant at Schroders, Strategy at Wilson HTM & co-founder of Aegis.
Expertise