The Rules of Investing: Rick Rule's secrets of success
---
This week's guest on the podcast is Rick Rule, President and CEO of natural resources specialists, Sprott US Holdings. According to Mining Journal, Rick is one of the top five most influential people in mining globally; an honour that he shares with President Xi Jinping and Donald Trump.
Rick has spent more than 40 years working in the investments business, with the vast majority of that being dedicated to natural resources investment. Over his career, he's achieved success in 22 of his 65 exploration-stage investments. An incredible achievement, given the statistical chance of success in this business is approximately 1 in 3000.
"I don't come from mining country. I regard exploration as an intellectual property business, just like the small technology businesses that California has so many of." 
We discuss:
Where he's finding the best opportunities in today's market
How he's achieved such incredible success in exploration companies
Why M&A should begin to pick-up and the attributes of an attractive M&A target
Where we are in the current mining cycle
One commodity that he says is "like Nirvana" for the contrarian investor
Why he's no longer invested in explorer, Novo Resources
The Australian "gold rush" that has him far more excited than Pilbara conglomerates
Which commodity has the best outlook over the medium term
Which mining company he would own if the market were to close for five years.
"We're looking to position ourselves in the best of the best junior explorers in 2018, in anticipation of that sector having a return to favour in 2019 or 2020." 
As the mining cycle begins to warm up, Rick believes we're now entering a stage of sensible mergers and acquisitions. For the next 12 months at least, we should see mergers for scale, as well as strategic acquisitions by larger companies who've neglected their development pipelines.
The attributes of a potential takeover target:
Companies that have fixed their problems, or answered their unanswered questions
Decent balance sheets
Operations performing well and generating cash
The assets are in proximity to other miners who could use them as a "bolt-on"
Countries that are perceived as being low-risk mining jurisdictions.
"You're starting to see the larger companies paying the price. As a consequence of repairing their balance sheet in the last five or six years, their balance sheets and their income statement are now in pretty good shape, but their development pipelines are toast. Every day that you mine a mine, your business gets smaller."
In the final part of the interview, Rick discusses one company that he says is "The best collection of assets that I've ever seen with its market cap, backup up by the single best mining financier, Robert Friedland, that I've ever met." Tune in below to find out who.
---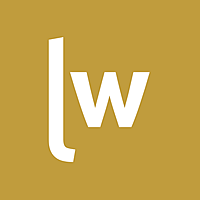 Livewire Exclusive brings you exclusive content from a wide range of leading fund managers and investment professionals.
Expertise