The Rules of Investing: The Age of Longevity
---
This week we have our first overseas guest on The Rules of Investing, Jim Mellon. Jim is a billionaire investor, speaker, and co-author of 'Juvenescence: Investing in the Age of Longevity.'
After founding funds management firm Charlemagne Capital in the 90s, Jim rose to prominence on the back of his 2005 book, 'Wake Up! Survive and Prosper in the Coming Economic Turmoil.' This book laid out his case for the impending US housing crash, the risks in derivative instruments, over-leveraged investment banks, and the over-indebtedness of of governments a year before these events unfolded. 
More recently, he's made headlines with his public shorts on some of the largest tech firms in the United States, such as Facebook and Tesla. 
So, what is Juvenescence? Simply put, it's the science of lifespan and healthspan extension. In the past five years, there have been incredible gains in this field, but this is just the beginning, according to Jim. Given current technology, we should see lifespans extend towards an average of 110 – 120 years over the next two to three decades. And although Jim is careful not to make specific claims beyond this, he asks "who knows what the upside limit is for human lifespan?"
"This is like the internet in 1995. Because every person on the planet is a potential customer, this could be the world's biggest industry."
We discuss:
His 2005 book that predicted the oncoming storm of the GFC
The coming bear market in tech stocks and why he's short Facebook
The new developments in the treatment of cancer, heart disease, lung disease, and diabetes that could significantly improve survivability
The changes in lifestyle that are already extending our lifespans
Medications that could dramatically extend lifespans and healthspans
The winners, losers, and economic effects of longer lives.
"We're right at the beginning of a serious bear market in tech. Possibly, in 10 years' time, Facebook won't exist."
Due to the overwhelming level of interest in last week's extended episode, we're providing you with the full 40-minute-long interview this week. 
---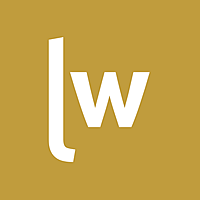 Livewire Exclusive brings you exclusive content from a wide range of leading fund managers and investment professionals.
Expertise